Travel Agent
Travel Agent is a person whose job it is to arrange travel for end clients (individuals, groups, corporations) on behalf of suppliers (hotels, airlines, car rentals, cruise lines, railways, travel insurance, package tours). Their task is to simplify the travel planning process for their customers in addition to providing consultation services and entire travel packages.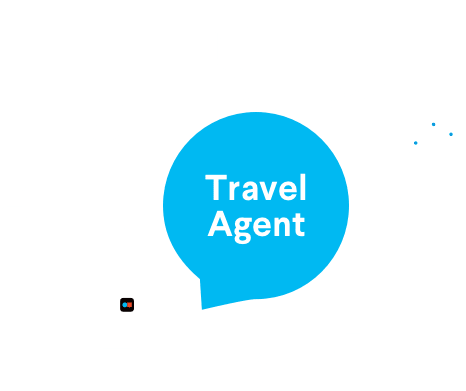 Here's what you need to know about Travel Agents
With the right technology in tow, travel agents can be one step ahead of travel disruptions your employees might face. When travel agents have access to itineraries, booking history, and previous transcripts from support interactions, your travelers don't have to waste time repeating information and can instead get help in a matter of minutes, not hours.