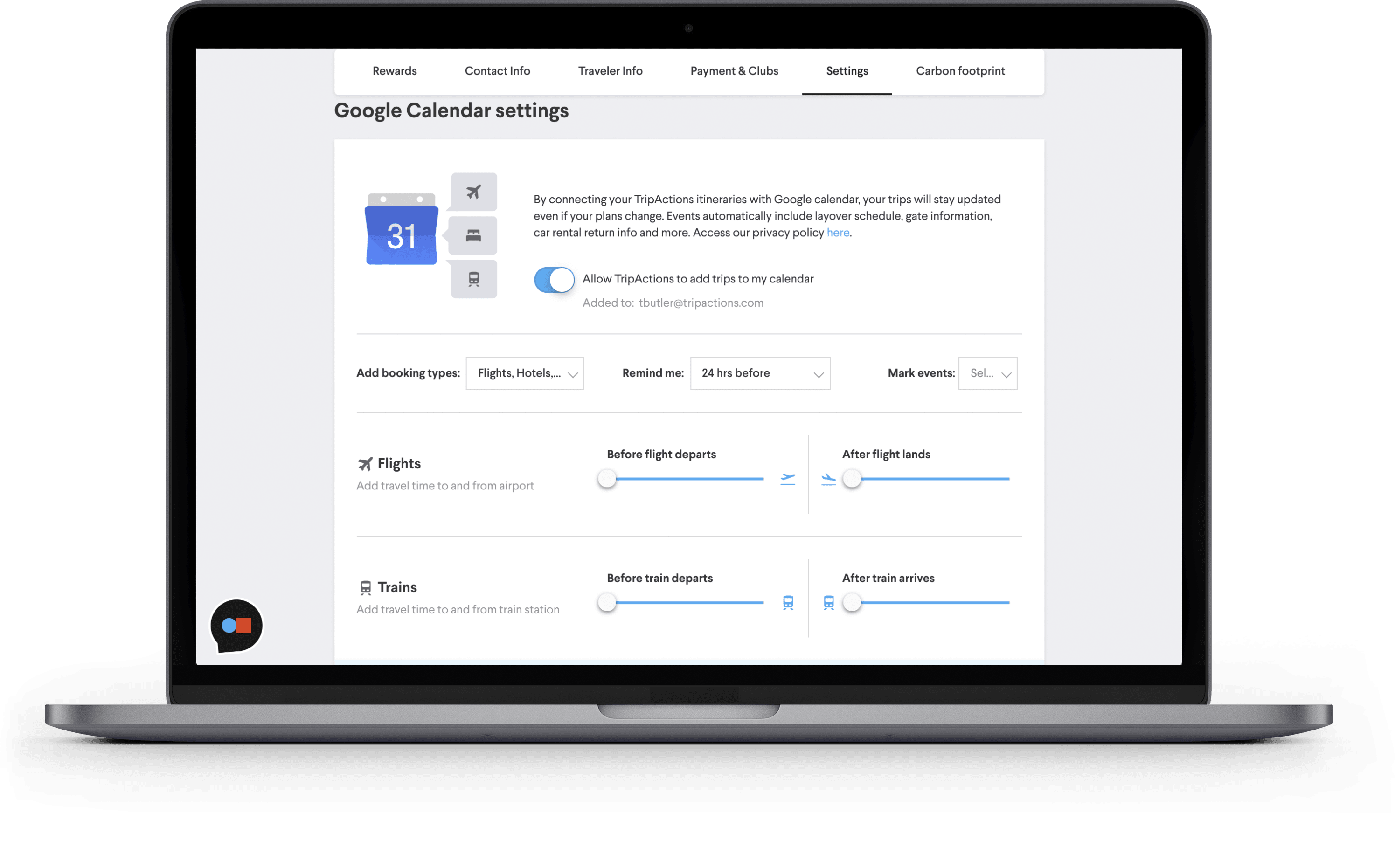 TripActions + Google Calendar
The TripActions integration with Google Calendar keeps business travel moving smoothly by adding travel events booked in TripActions into the traveler's Google Calendar. After giving TripActions access to their Google Calendar, users experience the following:

All future trips booked in TripActions will automatically sync to the traveler's Google Calendar and be kept up-to-date, even if travel plans change.
Travelers will enjoy detailed trip information in the Google Calendar events such as layover schedule, gate information, car rental return information, and more.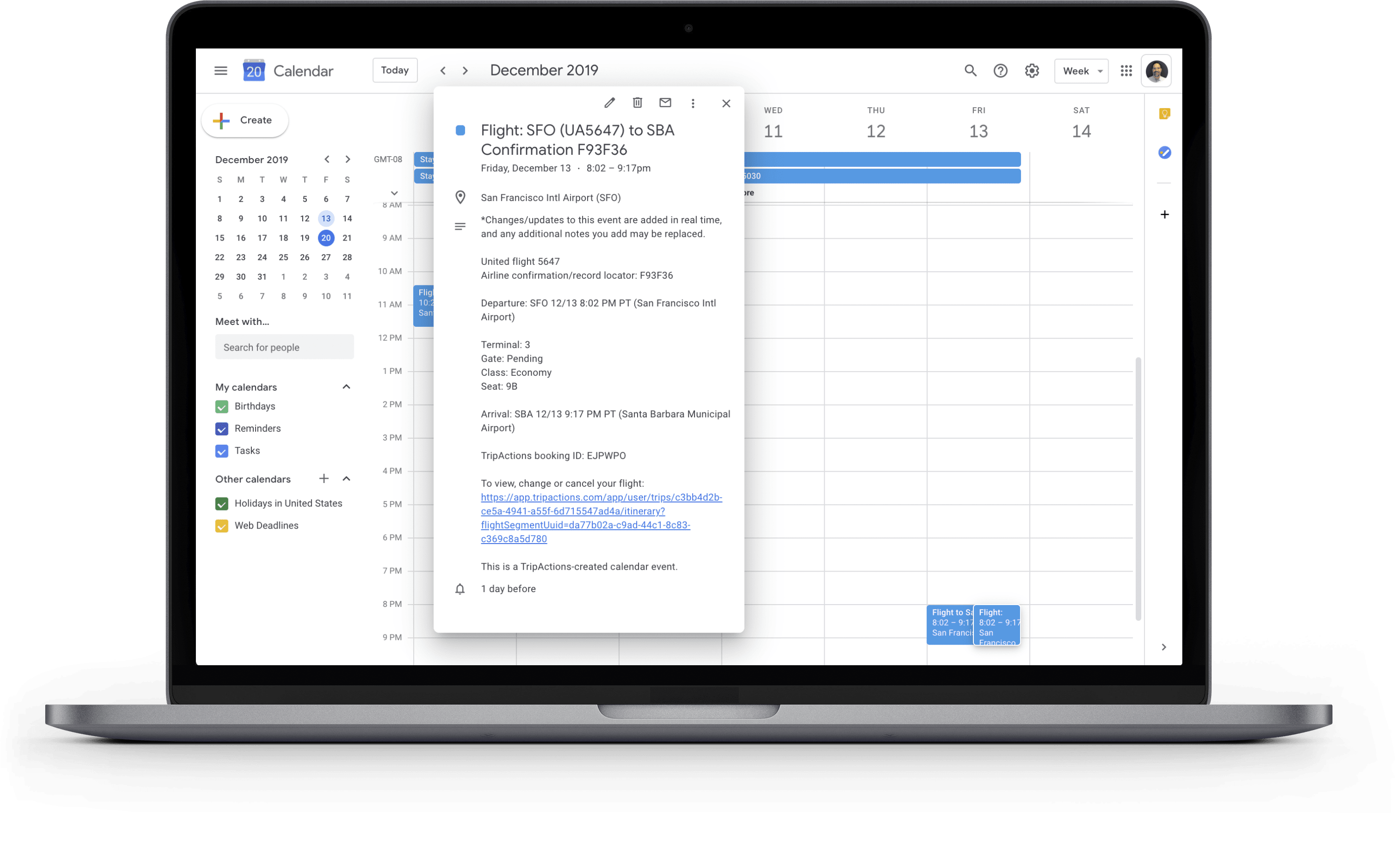 TripActions + Google SSO
Google single sign-on (SSO) lets all users sign in to TripActions using their Google accounts, helping to maintain efficiency while significantly increasing the security of user data. Administrators can enable Google SSO while setting up TripActions or any time afterwards. After enabling Google SSO administrators have the option to mandate that users must use SSO in order to sign in with TripActions.