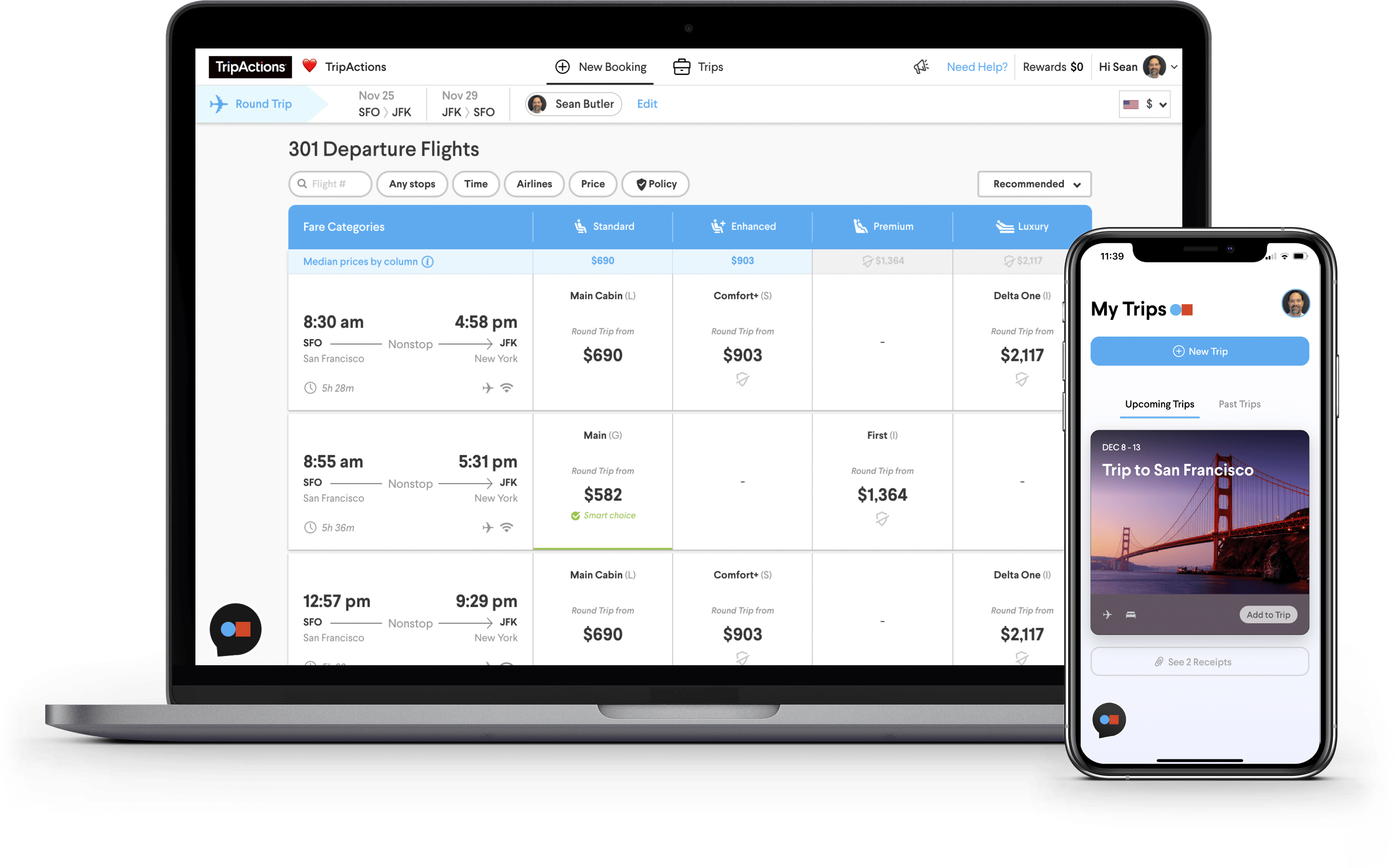 Options all in one place
Travelers save time and frustration by having access to all the choices they actually want — traditional business inventory plus their favorite consumer sites, such as Kayak, Expedia and Priceline — all in one place. Even better, results are personalized just for them. No more price hunting or jumping from site to site.
Cost savings & happy travelers
Give your travelers a reason to care about the company bottom line with the TripActions Reward Program. Employees who are rewarded for saving their company money, spend on average 30% less on travel. Money saved and satisfied travelers, what's not to love?