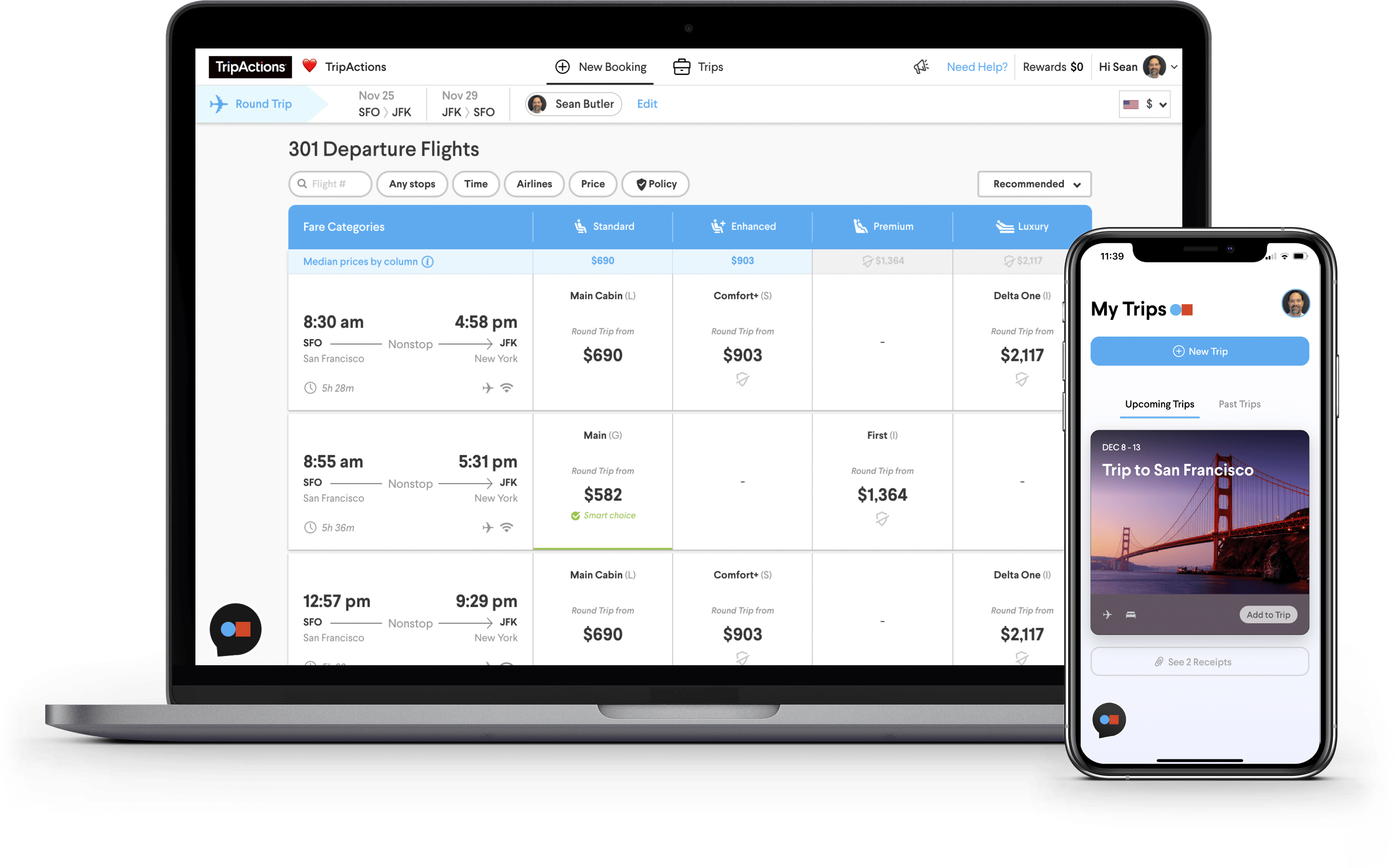 The collaboration software that moves work forward
Slack brings all of your communication together and offers your team features and benefits including:
• Organized conversations: Channels can be divided up by team, project, client, or whatever else is relevant to your organization, plus team members can join or leave channels as needed.

• Searchable history: Search everything that's been posted in channels so you can learn the context of past decisions or see if someone's already solved the problem at hand.

• Tools all in one place: Bring important information and alerts into your direct messages or relevant channels by connecting services like TripActions, ZenDesk, Salesforce, and more.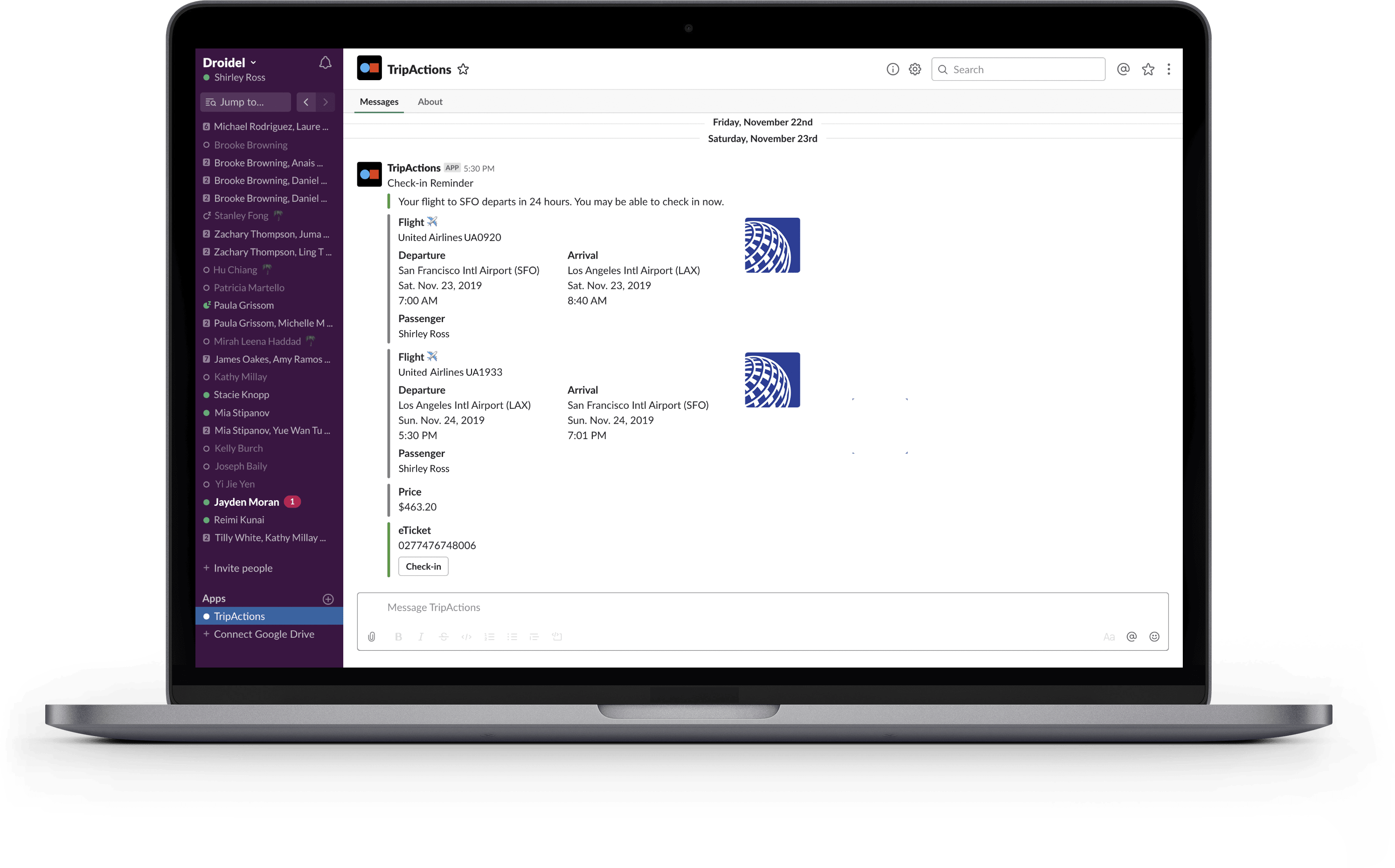 Keep your business travel moving smoothly
The integration brings TripActions travel notifications and updates directly into Slack and delivers instant alerts on anything in TripActions that needs your attention on any device where Slack is enabled. After TripActions is installed at the Slack workspace level and you opt-in to TripActions Slack notifications, you will receive the following:


Notifications for updates to your travel reservations
Check-in reminders
Flight delays and cancellations
Any travel approvals that need your attention