Get the Fall 2021 G2 Grid Report to learn why TripActions is consistently ranked by users as #1 in satisfaction across four categories dealing with travel and spend management. TripActions is the only complete, end-to-end global travel & expense management solution. It combines online booking, 24/7 365 expert global travel agents, and payments and expenses. This single global platform delivers real-time data and cost savings unlike any other contemporary solution.
Download the report and:
See how TripActions leads the industry in user satisfaction and market presence
Learn how user satisfaction on travel and spend management platforms drives program success
Gain insight into why TripActions leads in quality of support and ease in use and set up
Learn how to save time and money with a streamlined, full-stack, corporate travel and spend management solution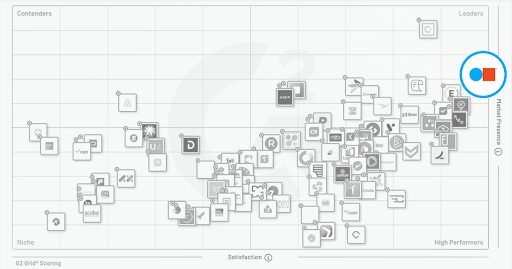 Get the G2 Grid Report for travel, enterprise travel, expense, and travel and expense management software to get the full analysis of TripActions.