Trusted by over 4,000 companies

Robust Global and Local Travel Inventory
Gain access to the best available air, lodging, ground transport and rail inventory globally--all delivered in a single, easy-to-use platform. Clients have access to competitive, discounted and exclusive pre-negotiated rates sourced from multiple GDSs, partnerships with Expedia Partner Solutions and Priceline Partner Network, NDC partnerships, Direct Connects and more.
Proactive Global Travel Agents at No Additional Cost
In-house travel experts at TripActions constantly monitor travelers' itineraries to solve complications before they arise. With live agents located around the world using proprietary technology, TripActions helps travelers receive local knowledge and language support. Available by chat, phone, and email 24/7 365, TripActions' team of in-house travel agents have an average response time of less than a minute leading to 93%+ traveler satisfaction.
93%+
traveler satisfaction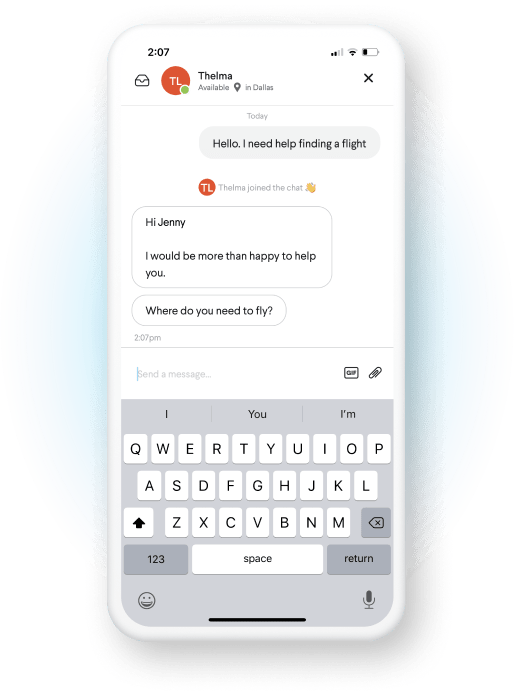 Flipping a Traditional Model Upside Down
While many traditional solutions have a physical agent in every country, this outdated model can be costly to clients. At TripActions, we've built out centralized teams of expert travel agents in several regions to serve your travelers. We deliver best-in-class service with a foundation of proprietary, next generation tools that enable every travel agent to support any traveler with deep knowledge of their itinerary and personal preferences in local languages.
TripActions Helps Enable Rivian's Growth via 24/7 Travel Agent Support
Supporting Enterprises Globally
Travelers can book travel to and from anywhere, anytime. TripActions supports travelers worldwide with unrivaled local travel inventory, in-house and multi-language travel agents, and global payment options all from a single trusted provider and in a single platform. In addition to supporting corporate rates, TripActions continuously negotiates discounts to enable savings for all customers.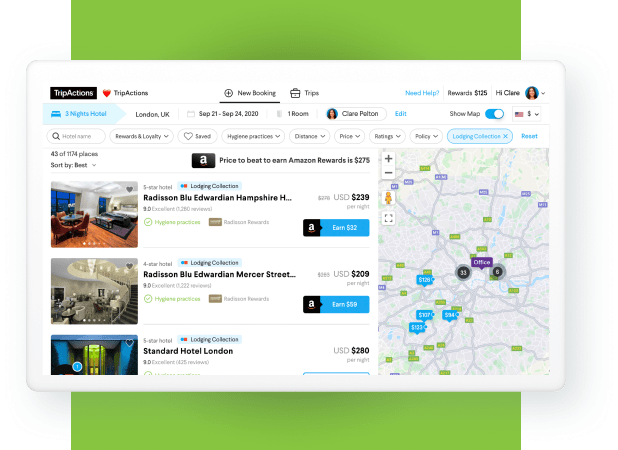 " TripActions is always available to assist and they don't charge those extra fees that you usually get with more antiquated solutions. Other agencies I've worked with weren't client-friendly and we didn't feel like we could always use them, which seems counter-intuitive when you're already paying for a service. "
– Diana Zorilla, Associate Director of Operations and Facilities, Complex Networks