Return to blog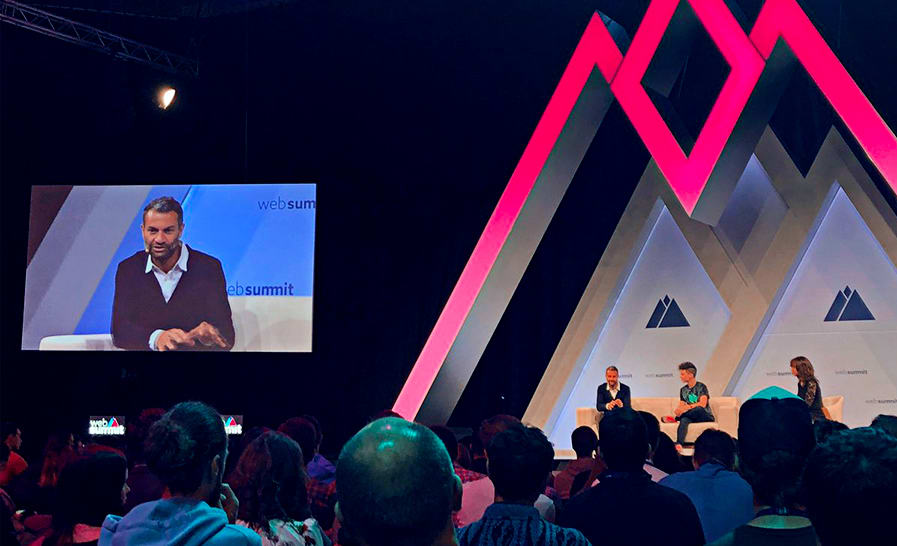 November 13, 2019
Big Data That Powers Process and Empowers Users
If you're in the tech world, you'll have heard of Web Summit, the annual conference held in Lisbon that's considered one of the largest tech events in the world. As TripActions expands in Europe, we visited for the first time and joined several panel talks, roundtables and set up shop in a booth to meet more of the tech community.
One standout panel was "Big Data = Big Gains?". Although the term 'big data' has mixed connotations, our CTO, Ilan Twig, challenged these negative views alongside Winnie Lee (Co-Founder & CEO, Appier), Karthic Bala (Chief Data Officer, Conde Nast) and Lori Fink (Chief Legal Officer, Xandr). In the panel, these innovators discussed how data can be beneficial to businesses when creating user experiences that delight the user.
At TripActions we are building our own technology to create an end-to-end experience for corporate travel, from booking features all the way through to our support function. Our platform makes powerful use of data not only to create an amazing user experience (UX) for our customers — admins and travellers — but also for prospects and TripActions employees.
Tackling the Challenge of Scaling Global Travel Agents
At TripActions, a core outcome of utilising big data, is for scaling — particularly around support and our global travel agents. As the company grows, we've had to ask ourselves, how do we scale support using data without simply hiring more and more agents?
Ilan went into detail about one way in which we've used data to help create a better UX: to make our internal processes more efficient.
Using technology and data, we've identified the core challenges our users were experiencing which drives them to go to support. For example, we found that one common issue was arranging flight changes — so we automated it. By giving travellers the ability to do things themselves, they are happier, and there's more time available to agents to spend on more challenging, unique requests.
Growing Happiness by Amplifying the Customer's Voice
On the point of happiness, Ilan likes to say, "We know that to build a successful travel programme, we need to have happy users." To ensure we're constantly improving customer happiness, customer insights can help us find useful correlations that can contribute to this mission.
Case in point: we measure customer happiness through Net Promoter Score (NPS). We examine NPS data to understand what product activity, concerns, and challenges correlate with good NPS. These results can then be fed back into the product and process to further improve every customer's journey with TripActions.
Fostering Trust Through Transparency
Setting aside our love for technological innovation with data that benefits our customers, we hold trust and security to the highest accord. "Trust is about how you behave, not what you say. At TripActions, across the whole company we pledge and practice transparency, communicating and acknowledging mistakes and acting on them."
Advancing tech is transforming the business travel management space at a rapid rate, and the spotlight is on machine learning. Smarter technologies can simplify and improve our lives when it comes to travel, and understanding this progression will only make you more equipped to make the most out of these tools in your day-to-day life.
It's our mission to empower our customers to build meaningful in-person relationships through business travel, by providing them with a seamless and stress free solution that gets them from A to B. Big Data is just one of the powerful components that makes up our user-first platform and helps us to identify the right paths to take for impactful innovation.
Return to blog