Return to blog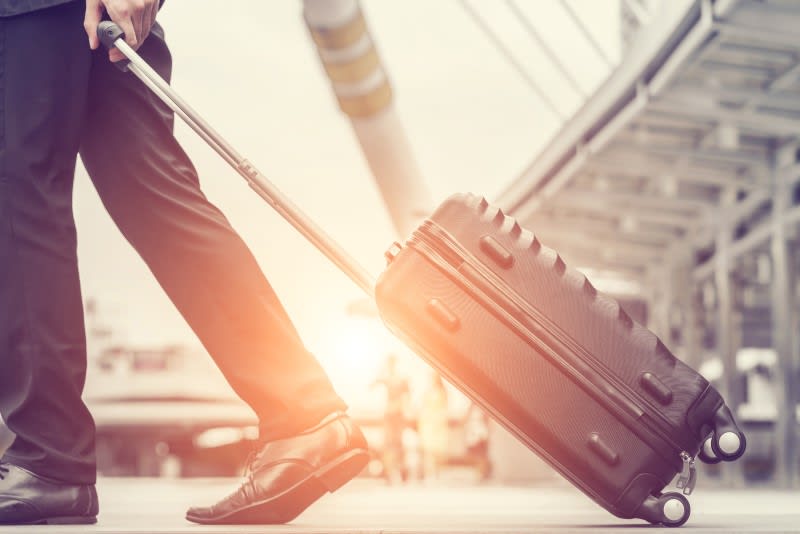 July 21, 2020
Business Travel Recovery EMEA July Update
This is part of a regular update on business travel trends as the world begins to get back to business travel, safely and cost effectively. This is based on our internal booking numbers and might not be fully representative of business travel in EMEA as a whole.
Business Travel Recovery Is Accelerating in EMEA Outperforming All Other Region in June
Bookings have been increasing steadily on our platform on all inventory types in all regions in June, but EMEA outperformed all other regions.
We recorded 2.5 times more bookings to EMEA in June vs May.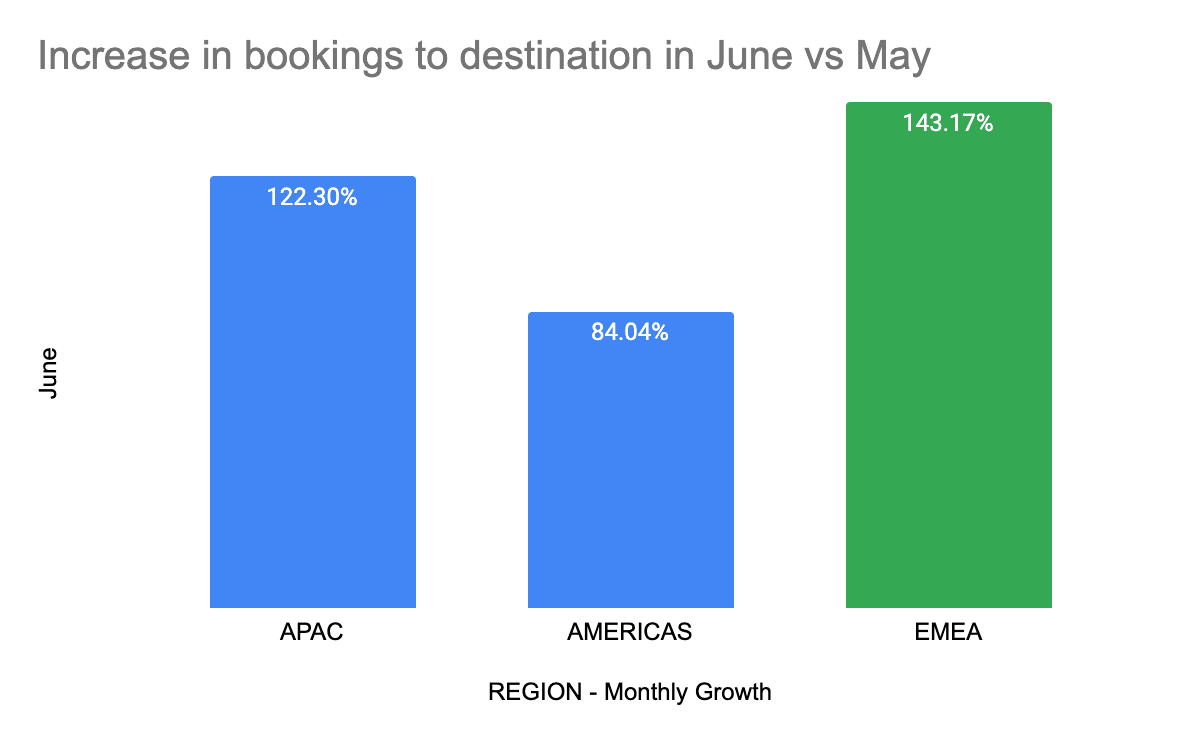 EMEA business travel recovery which started at the end of May has been accelerating as most European countries opened their borders to each other on June 15. The result was an impressive 25% increase week over week during the last 4 consecutive weeks.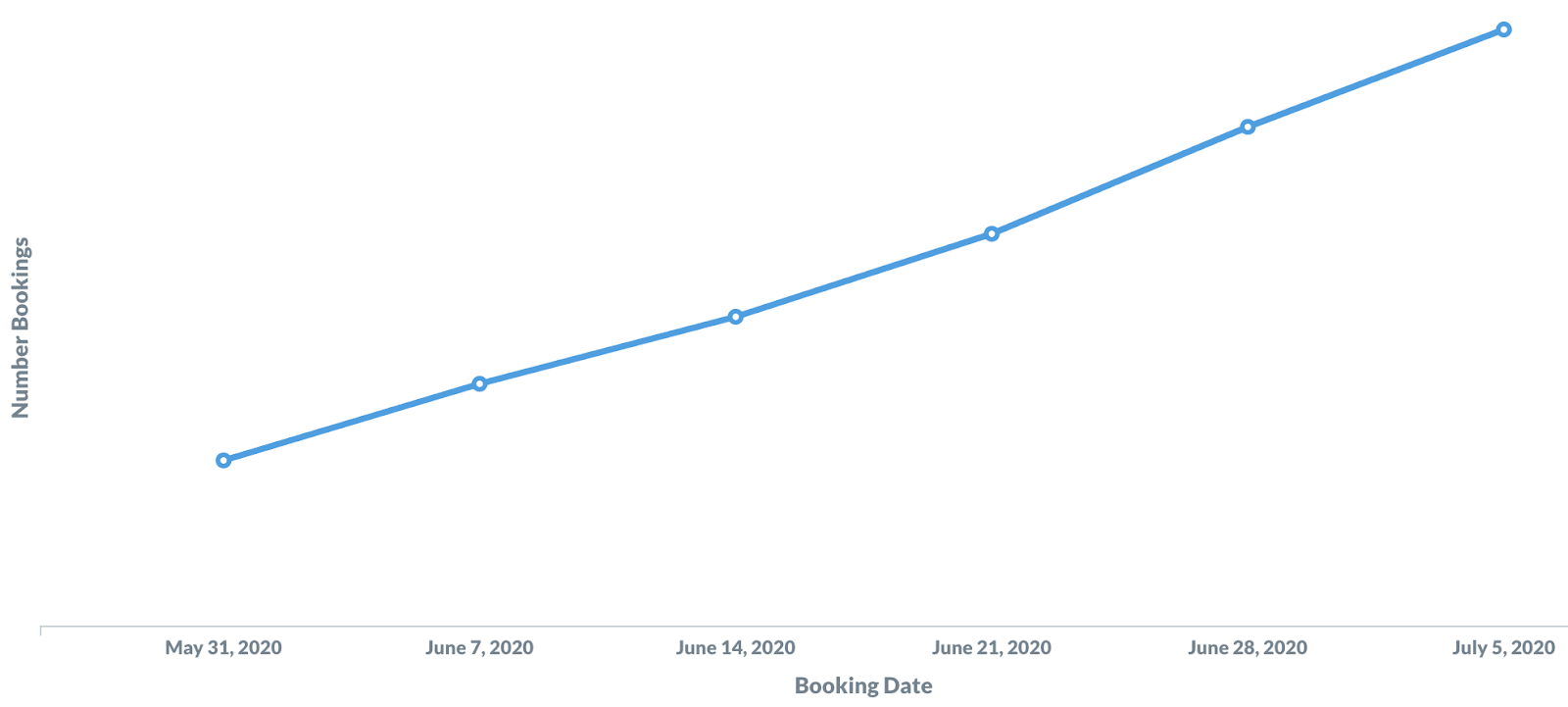 Growth in June Has Been Driven in the Region by Air, Rail and Hotel Bookings
Bookings across all inventory types has been increasing with flight, hotel and rail bookings all recording more than 140% growth month over month.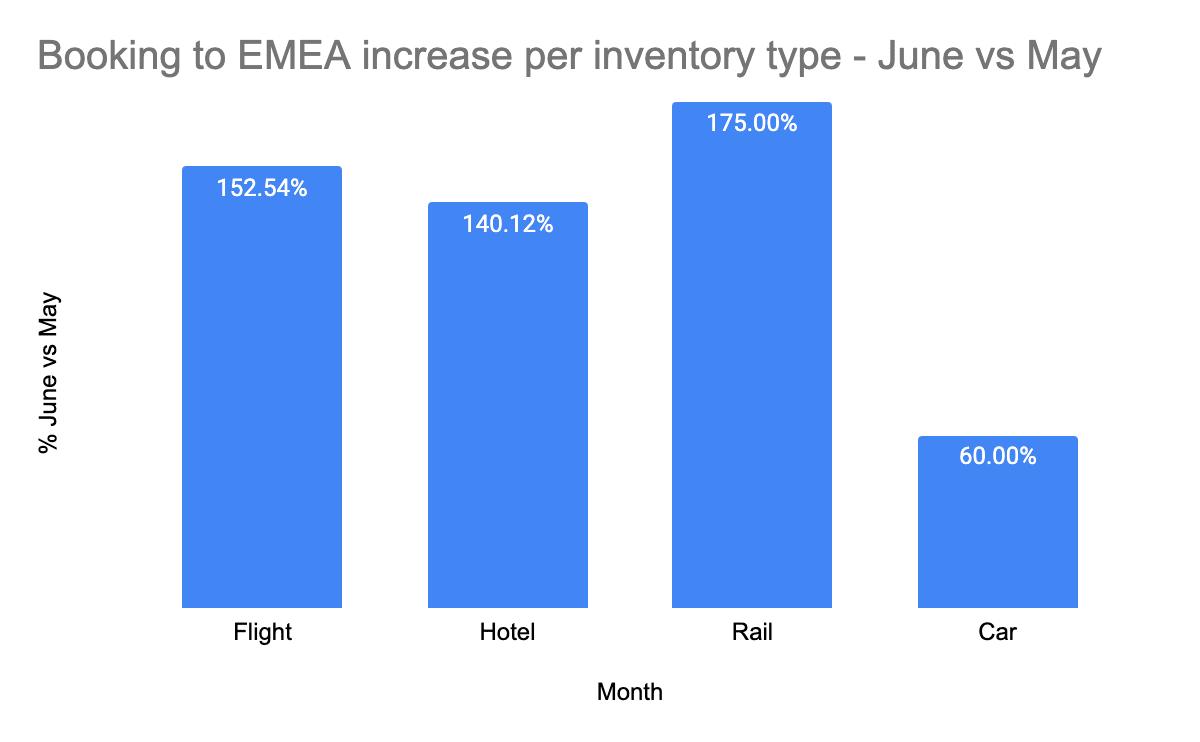 The 175% growth in rail bookings has been led by Deutsche Bahn as German domestic travel increased in June. We expect rail bookings to continue to grow significantly in the future as the UK eases their travel restrictions making it easier for business travellers to book UK domestic trains and the Eurostar.
Intra-European & Domestic Travel is Leading Business Travel Recovery in EMEA
7 out of 10 flights booked to EMEA in June were intra-European flights followed by transatlantic flights from the US to Europe and to the Middle-East.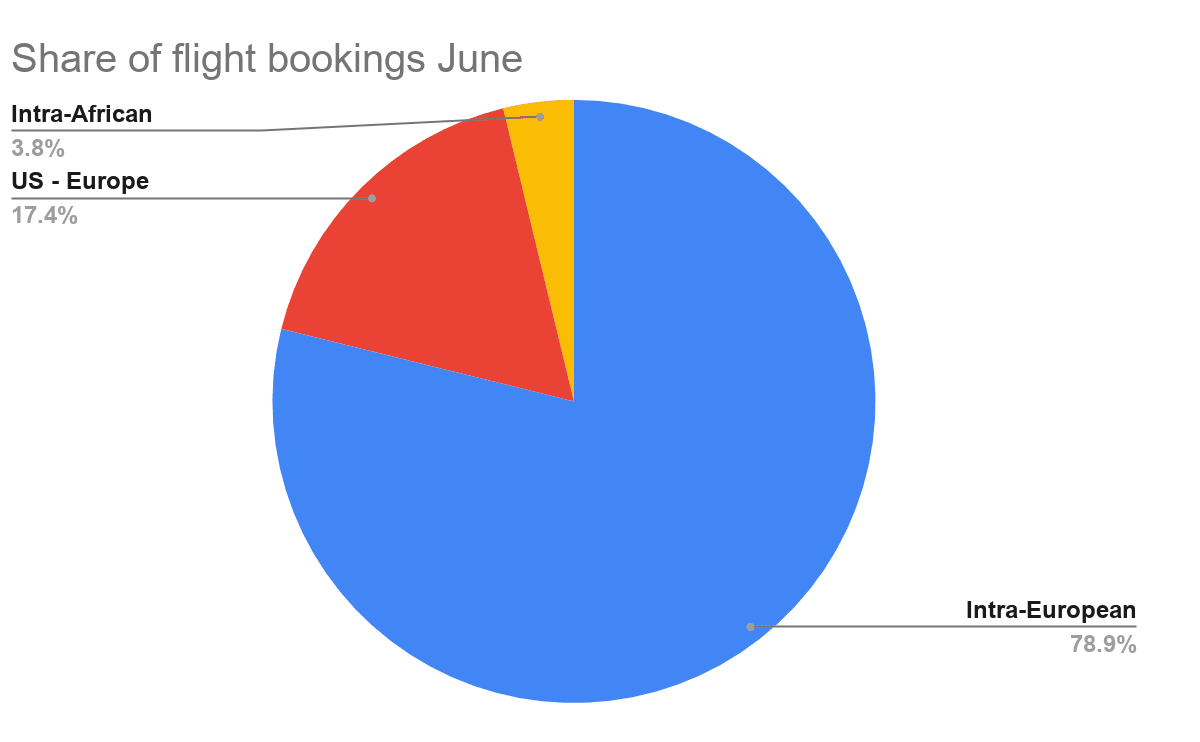 Munich was the busiest German airport in June for domestic flights in Germany with most departures from or to Hamburg and Frankfurt. Whereas Amsterdam to/from London remains the most booked European air route on our platform. Most flights between the US and Israel originated from New York.
Similarly to flights, the number of hotel bookings for EMEA on our platform have more than doubled in June. Hotel bookings to France quadrupled in June compared to May while they tripled in Germany. Both countries, as well as Austria, Switzerland and Belgium which opened up again in June, have been leading the growth in the region from a lodging perspective.
Whilst London represented most bookings in the UK, business travellers going to France or Germany have diversified their destinations with cities such as Berlin, Munich and Cologne or Paris, Lyon and Lille being the most popular.
Return to blog