Return to blog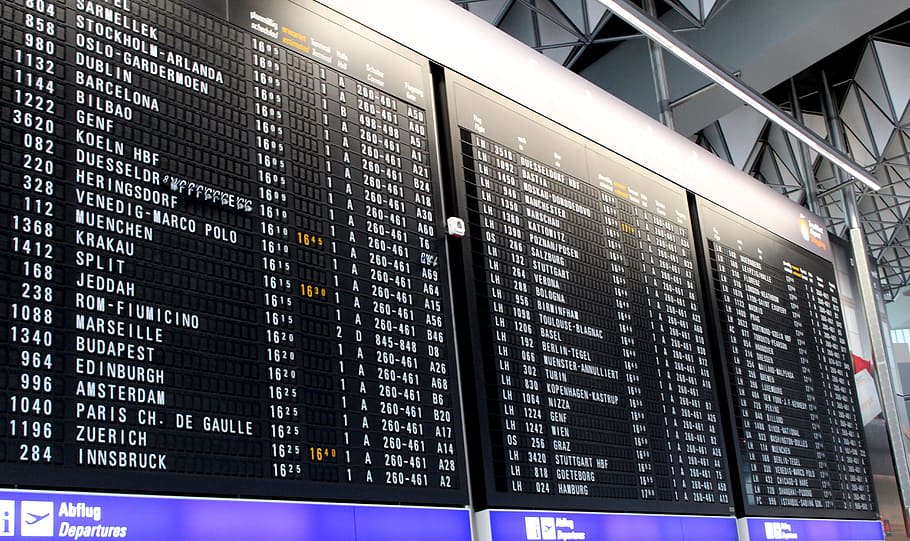 June 10, 2020
Business Travel Recovery Europe 10th of June Update
I will be giving a weekly update on business travel trends as Europe begins to get back to business and travel safely and cost effectively. This is based on our internal booking numbers and might not be fully representative of business travel in Europe as a whole.
Rate of Business Travel Recovery as Governments Prepare Travel Guidelines
Europe and the global travel landscape continue to recover with bookings increasing week over week. This week, according to TripActions data, the rate of growth in Europe was eclipsed by recovery around the world -- but each segment is still adding volume.
According to TripActions travel bookings, Europe, which had seen a higher booking growth rate (32%) than the rest of the world in the week of 25/05, saw a less significant increase (6%) last week as multiple governments across the continent gear up to announce new travel guidelines in Europe.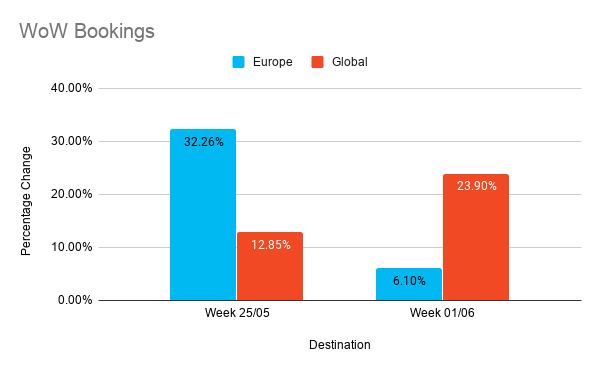 Most European countries plan to lift travel restriction measures to other European countries by 15 June and the European Commission is calling on EU member states to lift all border checks within the bloc by the end of June. As a result, we expect bookings to continue to increase as these travel restrictions are lifted.
If we go back and combine the growth rates of the last two weeks, business travel grew at an almost identical pace since 18/05 in Europe as it did globally.
European Business Travellers
Three out of four hotels booked during the week of June 1 in Europe on our platform have a check-in date in June.
This indicates that travellers are willing to stay in hotels immediately while also starting to book hotel stays further out.
Stats of the week
When looking into our European booking data in more detail, the current growth experienced this week came almost exclusively from flights. Travellers booked 24% more flights last week than a week prior, while hotel bookings volume remained steady on our platform.
Germany displaced The Netherlands as Europe's top hotel destination booked on our platform. France saw the most significant increase this week, ranking second, pushing The Netherlands into third place. As the UK is still facing significantly stricter measures than other European countries, we expect Germany, France and The Netherlands to continue to lead in terms of booking volumes.
Looking at flights, booking numbers grew this week relative to last week. Heathrow is now sharing the title with Paris Charles de Gaulle for busiest airport. While Heathrow is mostly busy with arrivals, Paris Charles de Gaulle is more balanced with as many departures as arrivals.
Interestingly Germany's domestic air travel picked up this week with routes like Hamburg → Dusseldorf and Hamburg → Munich rising in popularity. Berlin's airport saw an increase of international arrivals from cities such as Vienna and London.
Poll of the week
Last week I informally polled attendees of our Introduction to TripActions webinar. I asked them what their biggest concern was around restarting their travel programme. They overwhelmingly focused on how best to assess travel risk.

This insight lines up with the results of my next poll question, which asks which TripActions capability or feature would most help you restart travel.
The COVID-19 dashboard, which brings together COVID-19 and travel data, was the most popular option.
The COVID-19 dashboard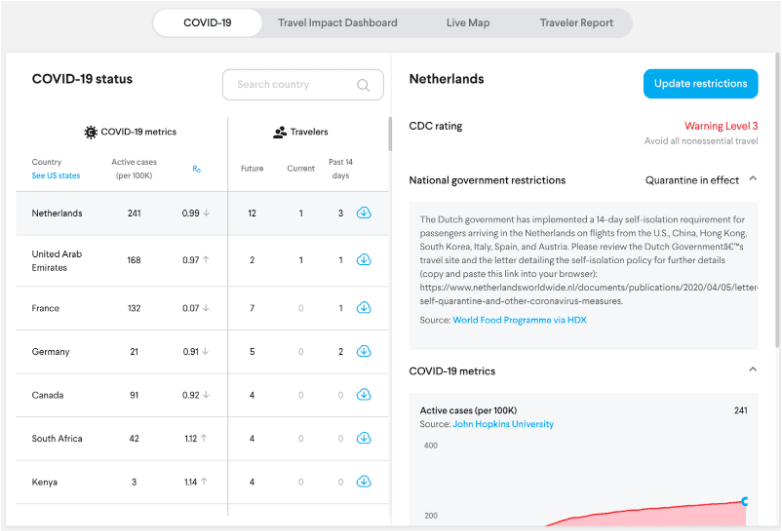 The Live Traveller Map and Traveller Report, which provide visibility into risk of individual travellers, came in second.
The Live Traveller Map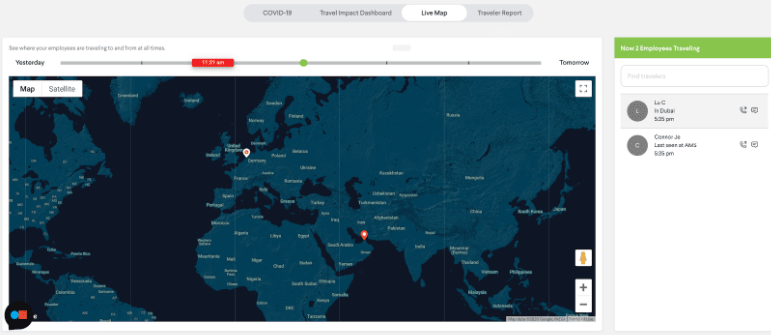 The Traveller Report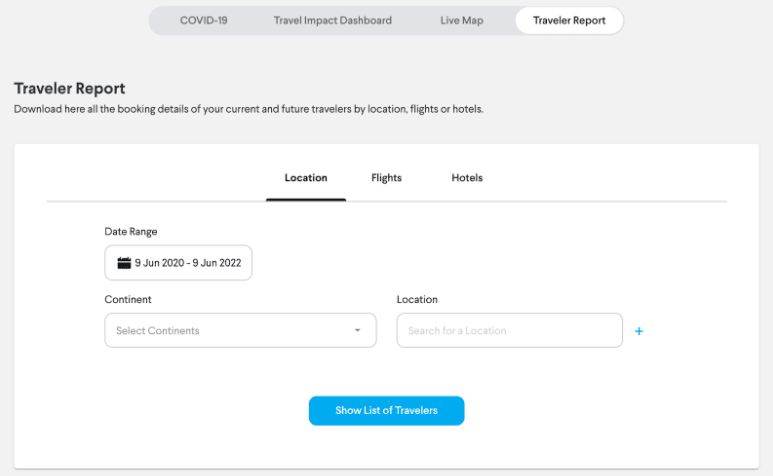 You can catch my weekly update live during the Introduction to TripActions webinar next Wednesday, June 17th. You can dig into the data yourself by checking out our TripActions Business Travel Recovery™ page and reading up on our predictions for the new reality of business travel in Europe.
Return to blog