Return to blog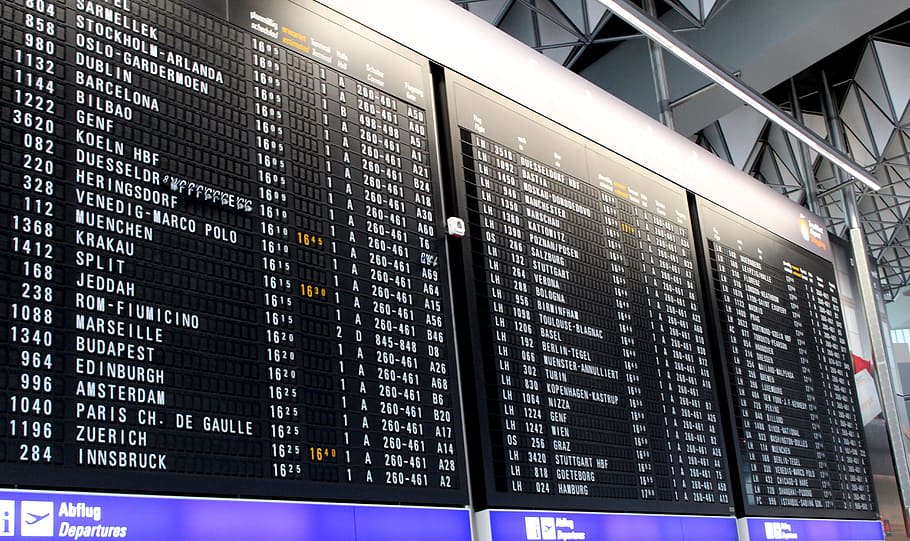 June 17, 2020
Business Travel Recovery Europe - 17th of June Update
I will be giving a weekly update on business travel trends as Europe begins to get back to business and travel safely and cost effectively. This is based on our internal booking numbers and might not be fully representative of business travel in Europe as a whole.
European Business Travel Recovery Accelerates as Countries Reopen Their Internal EU Borders
For the third week in a row Europe and the global travel landscape continues to recover. We saw an increase in European bookings of 44% week over week. Driven by businesses increasing activity before the easing of European border controls on Monday June 15th.
This is the fastest week over week booking growth we have recorded since the pandemic began. Indicating the increased confidence of European businesses to resume activity and plan ahead.
It is also interesting to note that global business recovery grew at a rate of 24% week over week, for the second consecutive week.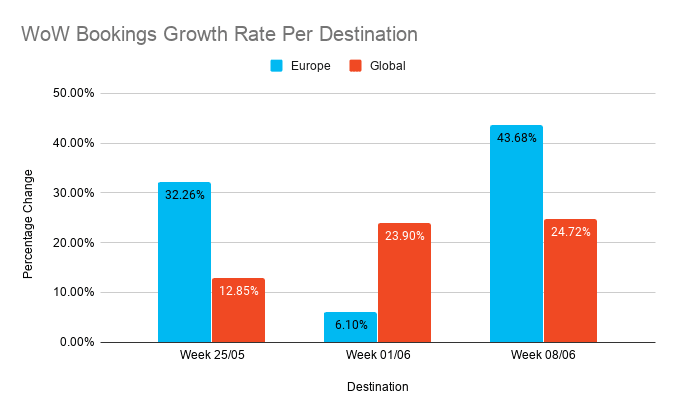 Bookings in Europe have doubled in the 4 weeks since mid-April. As growth has been so consistent and travelling is becoming easier we expect this trajectory to continue.
European Business Travel
Three out of four hotels booked during the week of June 8 in Europe on our platform have a check-in date in June. This is encouraging as it illustrates the eagerness of road warriors to get back to business.
June is also the preferred departure month for travellers who booked their flights last week on our platform. However, air travellers seem to be planning further ahead with over a third of flight bookings departing in August and beyond.
Stats of the week - Flight numbers are on the rise
Last week we mentioned that flight bookings numbers started to increase… well, this week they literally doubled. Flight bookings grew by 110% while hotel bookings increased by 15% week over week in Europe on our platform.
While flight bookings doubled this week, London Heathrow remains the most booked airport, with Paris Charles de Gaulle and Amsterdam Schiphol tying for second.
Country wise, Germany, France and the Netherlands are the most booked destinations this week with domestic flights amounting for almost half of the air bookings in both France and Germany.
Accommodation-wise, Germany remains Europe's top hotel destination booked on our platform. Most of the bookings to Germany were domestic and their purpose was to visit customers.
The Netherlands are still third, but interestingly Italy took over France's position this week as runner up. The UK and France conclude our top 5.
Italy, which has been hit particularly hard by the pandemic, was one of the first countries to reopen its borders to EU and UK travellers on June 3. As the situation remained under control, travellers are now feeling more confident to travel to that destination.
Poll of the week
I've been informally polling attendees during our Introduction to the TripActions webinar. Here are the results so far. I've asked them how they are currently thinking about their travel programme.
I've also asked them what their biggest concern was around restarting their travel programme. They overwhelmingly focused on how best to assess travel risk and keep up with information on restrictions.

This insight lines up with the results of my next poll question, which asks which TripActions capability or feature would most help you restart travel.
The COVID-19 dashboard, which brings together COVID-19 and travel data, was the most popular option.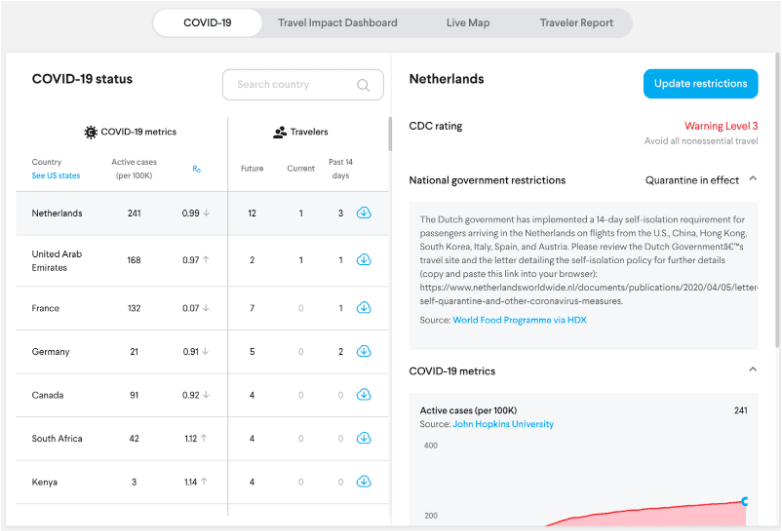 The Live Traveller Map and Traveller Report, which provide visibility into individual traveller plans, came in second. Live Traveller Map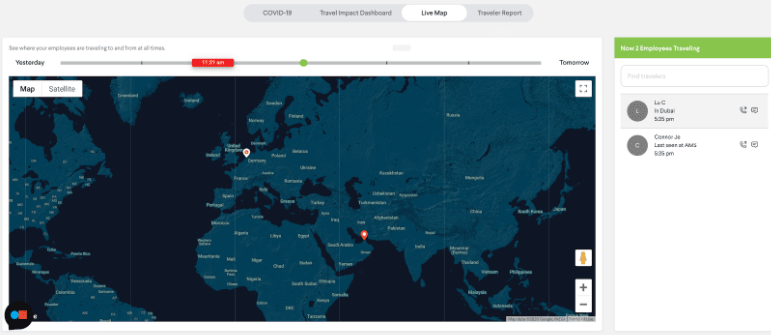 The Traveller Report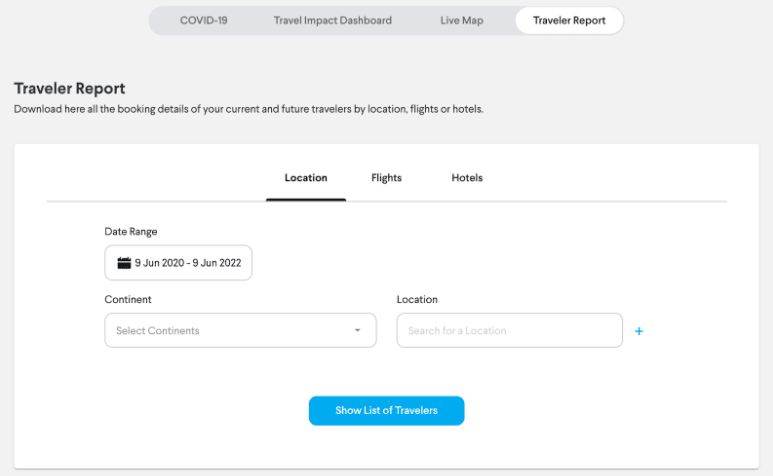 You can catch my weekly update live during the Introduction to TripActions webinar next Wednesday, June 24th. You can dig into the data yourself by checking out our TripActions Business Travel Recovery™ page and reading up on our predictions for the new reality of business travel in Europe.
Return to blog