Return to blog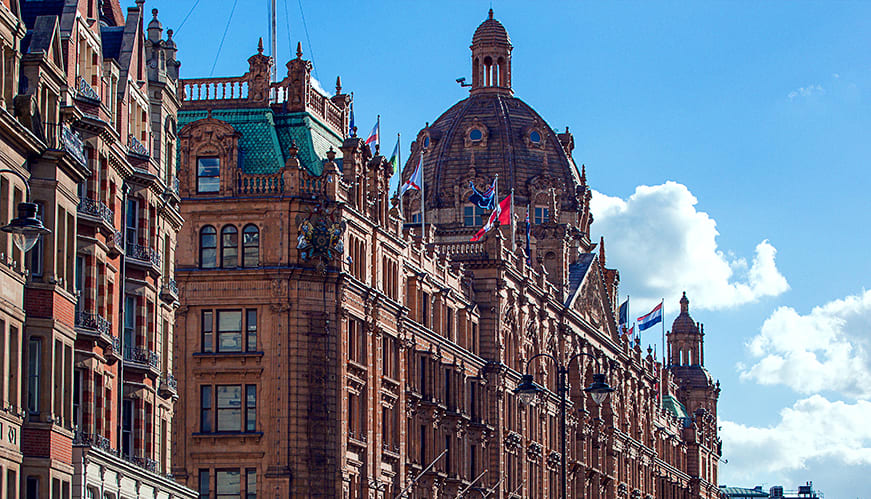 February 25, 2020
Business Travel Show Area Guide: Best Restaurants and Bars to Carry on the Conversation
This year, TripActions are excited to be joining the Business Travel Show on 26-27 Feb, the international event for business travel that brings together thousands of industry professionals under one roof.
Conferences that span a couple of days, like this one, are full of thought-provoking conversation and exciting new connections which almost require respite in the hours in between. We understand that travelling to a new place can be teeming with choice. With professionals from all around Europe in attendance, we've curated a list of best restaurants and bars close to Olympia where BTS is being held.
Where to Eat after the Business Travel Show
If it's your first time in London, Dishoom is a must-try. This iconic Indian restaurant has fantastic small dishes to share and is perfect for small to large groups. The vibrant atmosphere will keep your energy going after the show.
££ 5 min cab | 10 min public transport | 18 min walk
Looking for an upmarket spot to impress? Just off of Kensington High Street you'll find one of the best sushi restaurants in London. Their 'no soy' policy leaves room for decadent substitutes like truffle flakes, ponzu jelly and caviar.
£££ 5 min cab | 10 min public transport | 15 min walk
Kitchen W8, 11-13 Abingdon Road
This small neighbourhood restaurant earned it's Michelin star 2011, serving up high-end modern European cuisine in a stylish contemporary setting. They have a great range of wines and offer seasonal tasting menus.
£££ 5 min cab | 10 min public transport | 15 min walk
Places to Network after the Business Travel Show
If you're just looking for a nice spot to have some drinks or some light snacks, try:
Where to Find us at the Event
The TripActions team will host a booth (B322) in the Business Travel Show arena for attendees to drop by to discuss travel, how tech is transforming the space and how our platform delivers the best experience for business travellers, travel managers and finance leaders alike.
Across the two days we have a number of panel discussions with thought leaders in travel, plus our in-booth flight simulator that you won't want to miss.
Panels include:
Building a Best in Class Travel Program on Wednesday 26 February | 12.15 - 12.45pm
What Corporate Travel Technology Will Look Like in 2025 on Wednesday 26 February | 16.00 - 17.00
Leveraging Technology to Build a Sustainable Travel Program on Thursday 27 February | 13.00 - 13.30
Have questions around the changing landscape of business travel? Schedule some time with the team.
Return to blog