Return to blog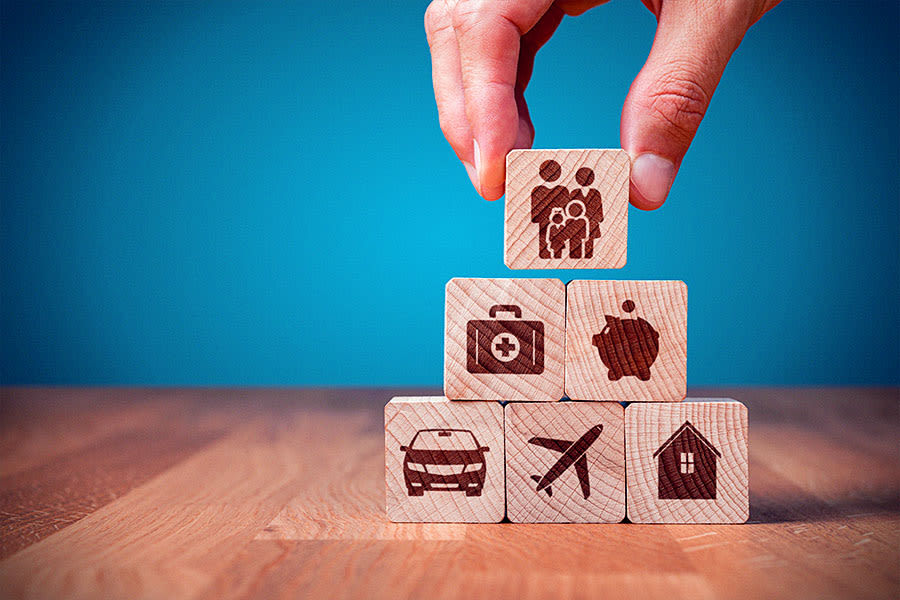 September 18, 2020
Everything You Need to Know: Business Travel Insurance
We have insurance for many of the most rewarding and risky endeavours that we undertake in our lives whether it's buying a house, driving a car, or purchasing a special piece of jewelry. Why should travel be different?
In our always-on, instantly-connected world, taking a plane from Los Angeles to Laos might not appear to be worth insurance, but more people are thinking about how to travel safely and soundly in the future. Any number of disruptions can occur including illness, a robbery, a work or personal emergency, or a natural disaster which means you have to change plans and fast -- and you'll want a team like TripActions as well as insurance to support you.
And while business travellers might think about travel insurance in situations described above, they rarely consider how the likelihood of an unforeseen event -- such as the current coronavirus situation -- might affect their work travel.
While the situation on the ground is rapidly evolving across all countries, we thought it might be helpful to talk about when travel insurance might be useful, how to distinguish the best provider, and what we can learn from the past week to ensure business travel is insured moving forward.
If you want to read and share more about these ideas, join the TripActions Community Forum where industry peers and colleagues are talking about everything from best practises for traveller safety to reviewing regional travel guidelines and refund/cancellation policies.
Everything You Need to Know About Business Travel Insurance
What is travel insurance?
Travel insurance protects travellers from financial risks and losses that happen on the road. Basic policies only cover emergency medical expenses, while the terms of more comprehensive packages include trip cancellation, lost luggage, flight delays, and more. Travel insurance also provides access to critical services around the world. Most programmes have a team of travel and medical experts who can help travellers find resources and answers fast.
What does travel insurance cover?
Travel insurance is designed to mitigate the risk and impact of unforeseeable events, which are situations that a traveller can not plan for or expect. Most providers are very detailed about what specific situations, events, and losses are included in the plan.
Travel insurance only covers the losses and situations that are filed through a claim and the claim is approved. Travellers have to submit proof of their loss to the insurance provider so they can verify the events and reimburse the traveller.
When should I consider travel insurance?
A general rule of thumb is that you do not need a comprehensive travel insurance plan if travelling within your home country. Medical insurance will cover most medical emergencies.It is also a good idaea to cheque with your credit card to see what kind of coverage they provide. Some credit cards will cover trip interruptions and baggage protections.
With a good health insurance and credit card offering, business travellers usually do not need to consider travel insurance if travelling domestically.
Business travellers should consider travel insurance when going to a different country. International trips are planned further in advance and usually cost more than domestic travel.
For that reason alone, it is worth ensuring the trip for the purpose of changing or cancelling reservations. It is also more difficult and expensive to receive medical care internationally, which is when the resources and coverage provided by a comprehensive insurance plan can change your life.
How do you buy travel insurance?
All frequent business travellers should have a conversation with their current health insurance provider to see what assistance they offer for constituents while travelling. This will help give you a better idaea of how comprehensive a travel insurance plan you need. Business travellers can also speak with their HR team or travel manager to see what the company policy is around supporting travellers during business trips.
Once these two boxes are checked, you can research, review, and purchase most travel insurance plans directly online.
How do you choose a travel insurance provider?
Most providers will provide a quote for their different plans when business travellers enter their age, trip cost, and dates online. Frequent business travellers might also consider purchasing annual travel insurance to cover multiple trips throughout the year with additional benefits such as damage protection for a rental car.
When purchasing travel insurance, cheque the requirements for all benefits. Travel insurance can be used when you have to cut your trip short for a covered reason, and can be used to reimburse the unused portion of your trip as well as the extra costs of making new travel arrangements to get you to your original or final destination.
The requirements shift depending on the providers, but - in the case of illness - the business traveller usually needs to prove that the sickness is serious enough to warrant a trip delay, cancellation, or interruption. A doctor must examine you beforehand and advise you to cancel or interrupt your trip. If that's not possible, the doctor can examine you within 72 hours of your cancellation/interruption.
What are the limitations of travel insurance?
While insuring yourself is always a good idaea, travellers are learning that travel insurance does not necessarily cover everything -- including unforeseen and unexpected cases such as global health emergencies.
Insurance companies will often exclude coverage for ongoing known events or pre-existing medical conditions as well as epidemics which are considered far-flung and unlikely.
Epidemics are not usually included in standard travel insurance coverage and most insurance companies won't refund a traveller who tries to cancel a trip out of concern of contagion, reported Today last week. Insurance providers including Allianz and Aviva were initially hesitant to issue refunds and would not refund flights to level 3 destinations as long as the flights were still scheduled. Allianz has since said that it will accommodate claims for trip cancellations and emergency medical care connected to coronavirus.
The good news is that airlines and hotels are issuing waivers for cancellations and often storing credit for future use. The travel industry publication Skift reported out the limitation of travel insurance during unexpected situations such as these and what providers are doing to remedy the situation.
It's worth noting that even before you start thinking about travel insurance, a simple way to stay in front of illness is maintaining a diligent routine that prioritises cleanliness. In addition to washing your hands after meetings with handshakes and shared devices, it is helpful to carry a hand sanitiser with you -- and use it frequently. Some business travellers also carry disinfecting wipes to clean frequently touched spaces, such as seatback trays on the plane, remote controllers in hotel rooms, and even doorknobs.
Where TripActions Steps In
A plan to get home might be the best cure for any serious situation. In this care, you'll need to rebook your flight if you're able to fly. Business travellers can change a flight by contacting a TripActions travel agent or make the change themselves directly in the app with TripActions free self-serve flight change. While TripActions can't prevent illness or other global socioeconomic realities, we are ready to support our customers, business travellers, and industry colleagues in all ways possible.
In the last week, our team has come together to build additional product features to empower our customers to ensure their travelling employees are safe and secure. Combined, TripActions' existing and new duty of care features launched today give executives, operations, and people teams, and travel managers the tools and flexibility they need to respond to global crises like the coronavirus in real-time to protect employees. Learn how here.
Return to blog