Return to blog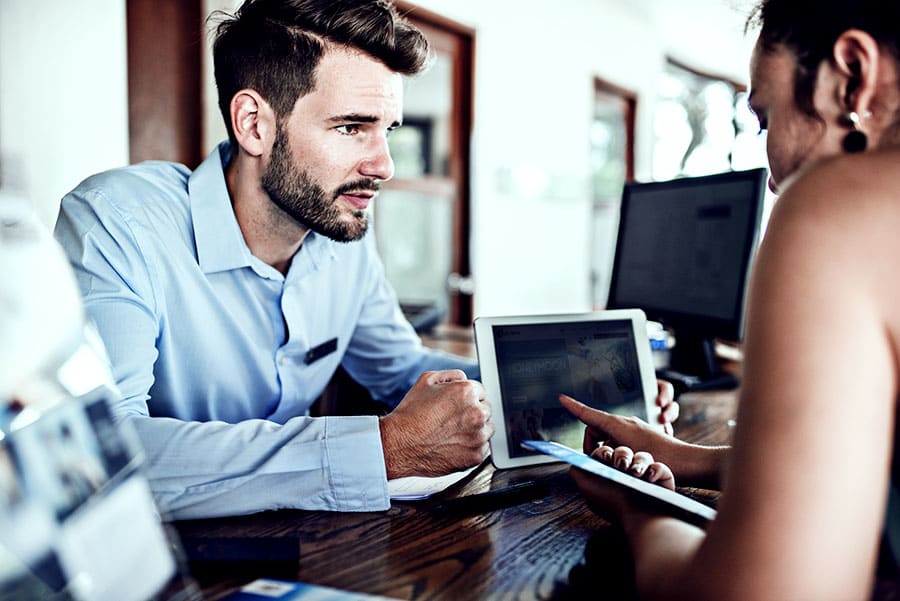 November 5, 2019
Five Tips on How to be a Travel Manager in the UK
How to be a Travel Manager
Do a quick Google search and you'll find more than 12,000 jobs for travel managers in the UK listed on popular job boards.
There are travel managers jobs listed for companies as small as 25 people and as large as the UK Government. The breadth of experience and skills required to be hired as a travel manager in the UK is similarly varied. Common job listings requirements include two years' experience with at least one GDS, fluency in English and at least one other language, and extensive geographical knowledge. Other requirements are extensive customer-facing experience or a history of working with VIP clients.

While there is no one set of directions on "how to be a travel manager," we believe that there are certain traits that apply to the best travel managers: a general curiosity about the world, a strong desire to empower business travellers and help build companies, a natural knack for human relationships, and a love of learning.
We have the privilege of working with some of the best travel managers around the world — including the UK. Throughout the past five years, we've had thousands of conversations about what travel managers think about on a daily basis — and how they've learned to adapt in a constantly changing industry.
Here are five tips on how to be a travel manager (that excels):
The Ability to Juggle
Travel management today is much more than suggesting the best airline for a top executive. Travel managers juggle dozens of responsibilities which include negotiating supplier agreements, crafting and editing travel policies, tracking business travel spend, choosing a best-in-class platform to partner with, and maintaining communications with employees at every level of their organisation. Being a travel manager today means working with finance and HR departments, understanding and assisting business travellers, and building relationships with travel suppliers and technology platforms.
Business travel is a strategic lever for growth within organisations, and also has the ability to significantly boost employee morale and productivity if done well. That's a lot that you can influence as a single team member.
Travel managers are the conductor of the grand orchestra that gets business travellers from their office and around the world in an effort to build their business — all while keeping costs manageable and the experience enjoyable.


Prioritise a Policy That Works
Crafting a travel policy is one of the important things that travel managers take care of — it has an immense impact on how the company is run.
Implementing traveller-friendly policies and a travel technology solution that road warriors actually want to use helps travel managers enjoy more visibility into spend and travel trends, ultimately reducing the business expense of travel and encouraging more cost-effective road warrior behaviour.
An important part of this is implementing a solution that automatically applies dynamic policy to each individual search, adjusting the spend cap according to the specific trip by accounting for variables such as location, time of day or year, and more.
Dedication to the Travel Experience
Travel managers are intimately familiar with how much can go wrong on a business trip and are dedicated to ensuring a smooth process that starts with planning.
Employees are growing accustomed to a seamless, less time-consuming experience in their digital lives, which only highlights how time-consuming things are at work by comparison. Organisations can no longer settle for the status quo or business tools that are clunky and frustrating to use; they must keep up with their employees' expectations for ease of use, instant gratification, and convenience in order to drive adoption, satisfaction, and productivity.
The best way to book efficiently is to partner with a best-in-class travel management platform that provides their business travellers with a breadth of detailed options. Travel managers know that providing a frictionless end-to-end travel experience is an absolute must for companies looking to drive programme adoption and get the most bang for their business travel buck.
Ultimately, a happy traveller means higher adoption and greater savings. The best travel managers spot this opportunity to create a win-win-win across their organisation.


Set on Support and Safety
Outside of controlling costs, travel managers know that providing the best traveller experience comes down to support and safety.
Travel managers make sure that their business travel solution allows for itinerary changes within the experience, and avoid forcing business travellers to reach out to them directly. Travel managers are also aware that they can't be everywhere at all times — even the best of the best need an army behind them to make sure that their business travellers are taken care of. That's where partnerships come in.
By partnering with a corporate travel solution that provides travellers with 24/7 365 global travel agents, travel managers build in a ready extension of their own internal travel management department, with the ability to quickly solve issues whenever they arise.
In an increasingly globalised world, travel managers recognise that performing duty of care is almost impossible if they don't know where their business travellers are at any given time.
As organisations continue to expand and take on global footprints, so do the number of employees travelling on their company's behalf, and therefore, the amount of travel risk increases too. A realistic duty of care policy goes hand-in-hand with effective travel risk management.
Be Prudent in Choosing a TMC Platform
The average employee enjoys travelling for work — research shows that 90% of road warriors view travelling for work as a perk. It is a travel manager's responsibility (and challenge) to make it as simple and frictionless as possible for them to plan, book, travel, and then report expenses. Travel managers that work with TripActions, and experience its industry-leading 90% adoption rate in their organisations, choose the travel management solution based on five factors: Choice, Ease of Use, Support, Flexibility, and Trust.
TripActions combines the latest machine learning-driven personalisation with unrivalled inventory choice and proactive, global 24x7 365 live travel agents to assist and empower travel managers. It is the perfect companion for travel managers focused on empowering organisations to seize travel as a strategic lever for culture and growth.
Do you want to join our world-class community of travel managers in the UK and beyond who work with TripActions. See how travel managers use TripActions.
Return to blog