Return to blog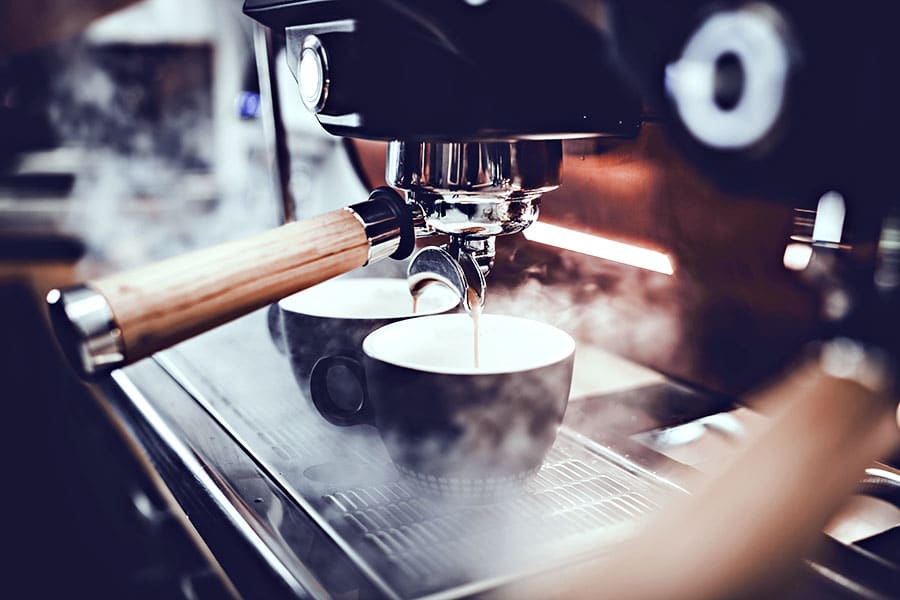 January 28, 2020
How Business Travellers Will Start a Trip in 2032
Imagine waking up for a business trip in 2032: The itinerary and all trip details are managed directly by an AI assistant and last-minute changes are handled before the stress begins. There is invaluable time saved for family and friends or the opportunity for deep thinking from which industry-changing ideas spring.
Throughout the coming weeks, TripActions will be taking business travellers into 2032 -- which includes solar-powered autonomous transportation, friction-free airport terminals, and personalised hotel rooms -- to explore what might be possible through new technology.
Our imagination was led by futurist Dré Labre of the TBD Company who explored what business travel could look like in 2032 during his session 'A Futuristic Vision of Business Travel' at TRAVERSE 19.

While it is fascinating to imagine what's possible from a science fiction perspective, the truth is that we're already making huge progress towards more innovative business travel. Danny Finkel, TripActions vice president of booking experience and supplier strategy, recently wrote about the five ways in which business travel will change by 2025.
"Technology will radically shift the business travel experience, creating a win-win-win for suppliers, travel managers, and business travellers. Business travellers will receive the benefits of the most innovative and evolving technologies available and the same -- or better - experience as consumer services. By 2025, managing and booking business travel will be as easy as signing a document with DocuSign or ordering a meal through DoorDash," he wrote for PhocusWire.
For now, let's open our minds and imagine how seamless the morning of a business trip could be by 2032:
The Perfect Morning
The story starts with Robert, the business traveller, and T.R.I.S.H.A -- the TripActions Responsive Intelligent Service and Hospitality Assistant charged with "taking care of employees on the front line and your bottom line too." T.R.I.S.H.A helps remove friction in business travel, for travellers, travel managers, and finance leaders alike.
Using data determined by the business traveller, T.R.I.S.H.A. is able to keep her business travellers on track, taking into account their professional and personal lives as well as their habits and health.
We start our exploration of the perfect business trip with Robert experiencing the perfect morning, complements of T.R.I.S.H.A, in the following video:
Last night Robert was home in his living room while T.R.I.S.H.A reviewed his business travel plans and turned down the lights as an appropriate bedtime approached.
As Robert sleeps, T.R.I.S.H.A detects that an accident happened on the freeway and, combined with data that she's been tracking of an incoming storm, predicts that there will be a significant delay in getting to the airport. She initiates an early wake-up routine for Robert to ensure he makes his flight.
T.R.I.S.H.A refers to his bio-tracker to determine the best time between sleep cycles to ease him out of bed by gradually increasing the light in the bedroom similar to the sunrise. T.R.I.S.H.A. then activates what Labre calls "an oldy but a goodie." She begins to brew coffee in the kitchen so the smell will rise to his bedroom for the perfect wake up.
Similar to T.R.I.S.H.A, TripActions proactive global 24/7 365 travel agents are able today to anticipate problems before they occur and re-route business travellers to save time and frustration. Also like with TripActions today, machine-learning technology is able to learn business travellers' preferences and predict within 30 seconds what travellers are going to book with 90 %+ accuracy.
We don't have to wait until 2032 to feel the incredible changes already happening in business travel. A combination of the latest technology and elevated standards is creating the ultimate win-win-win, allowing suppliers, corporate travel managers, and business travellers to work together towards unprecedented efficiencies and transparency. To learn more, get in touch with TripActions for a demo today.
Return to blog