Return to blog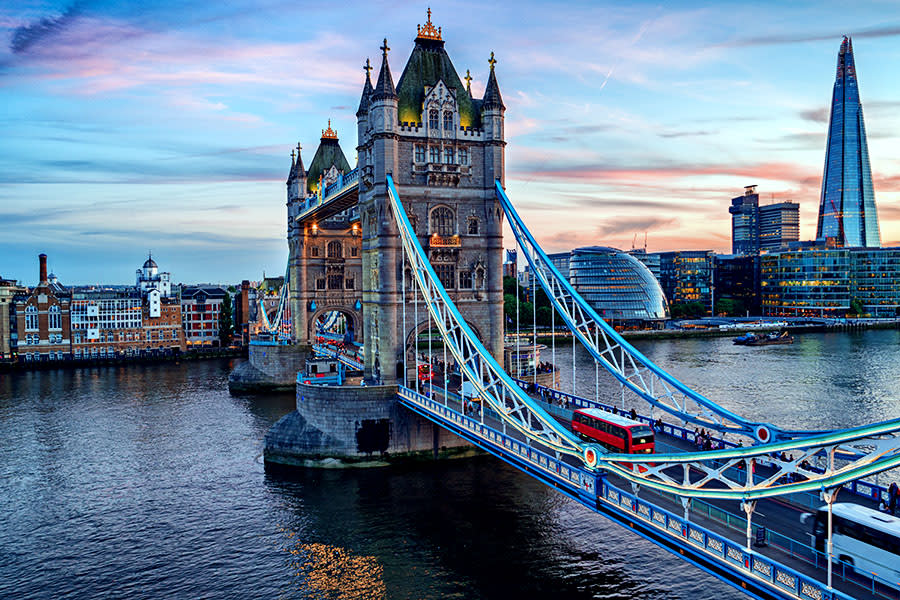 October 29, 2019
How to Book Corporate Travel in the UK
Corporate travel management is entering a gilded age. Technology is helping align business travellers, their employers, and suppliers for a better experience all-round. While corporate travel management is a global game today, there are nuances to managing and organising business travel in each region.

Booking corporate travel in the UK is ideal due to its location. With London as a global hub and the epicentre of travel in the UK, business travellers come and go from around the world. Its proximity as a gateway to Europe, the particular relationships among England, Scotland, Wales, Northern Ireland and the EU, and an ever-changing political landscape all add to the equation.
As the fifth most popular destination for travellers - including for business and leisure - the UK is an important market for corporate travel managers to understand -- whether their organisations are based here or their employees are travelling to and through the UK. Skift Research recently published the report UK Traveler and Key Statistics which provides a deeper dive into the nuances of the changing UK travel industry for suppliers.
A Global Game with Local Rules
Corporate travel managers today have the option of working with technology that makes booking a trip to San Francisco as easy as booking a trip to Singapore. TripActions brings together suppliers from around the world -- including those in the UK -- in a single frictionless UX that enable travellers to book trips in less than six minutes, instead of the industry-average of 60 minutes. It also takes the pressure off companies' internal teams to educate their business travellers on the ins and outs of every city.
That said, there are still places where a human touch are appreciated. Knowing which airport to choose among Heathrow, Stansted, Gatwick, Luton, London Southend, and London City, for example, the best public transportation options (there are 28 UK train operators across the country), and the best lodging across the country are where corporate travel managers and platforms like TripActions with regional travel agents in market come in handy. For example, TripActions travel agents and team members recently provided insights on the differences between flying in Europe and the U.S. to help travellers better plan their trips.
How to Book Corporate Travel in the UK
Here we collect some top tips on travelling from, to, and within the UK from corporate travel managers:
1. Choose the right airport.
There are several airports to book when arriving in London. It is important to know the differences so you can choose the right one. It is a popular question with CNN providing a breadth of business travel-friendly facts across the six London airports just last month. Only four are an efficient option for business travel.
Heathrow Airport is considered London's primary hub and one of the world's busiest airports with the most international connections. It has the best shopping, entertainment, and meals of all airports in the UK. Plus, business travellers can reach the city centre in 15 minutes.
Gatwick Airport requires a slightly longer commute although business travellers say that security and immigrations lines move faster. A recent upgrade brought in more options for meals or taking calls before take-off.
With more scheduled flights to Europe than any other UK airport, Stansted is best known for its budget flights. It remains a good option if your UK departure or destination is East London.
City Airport is the most convenient of all London's airports given it's close proximity to the city centre, and therefore hugely popular with business travellers. There are flights carrying business travellers in and out of European country every few minutes, as well as British Airways' 32-seat business-class-only flight to New York.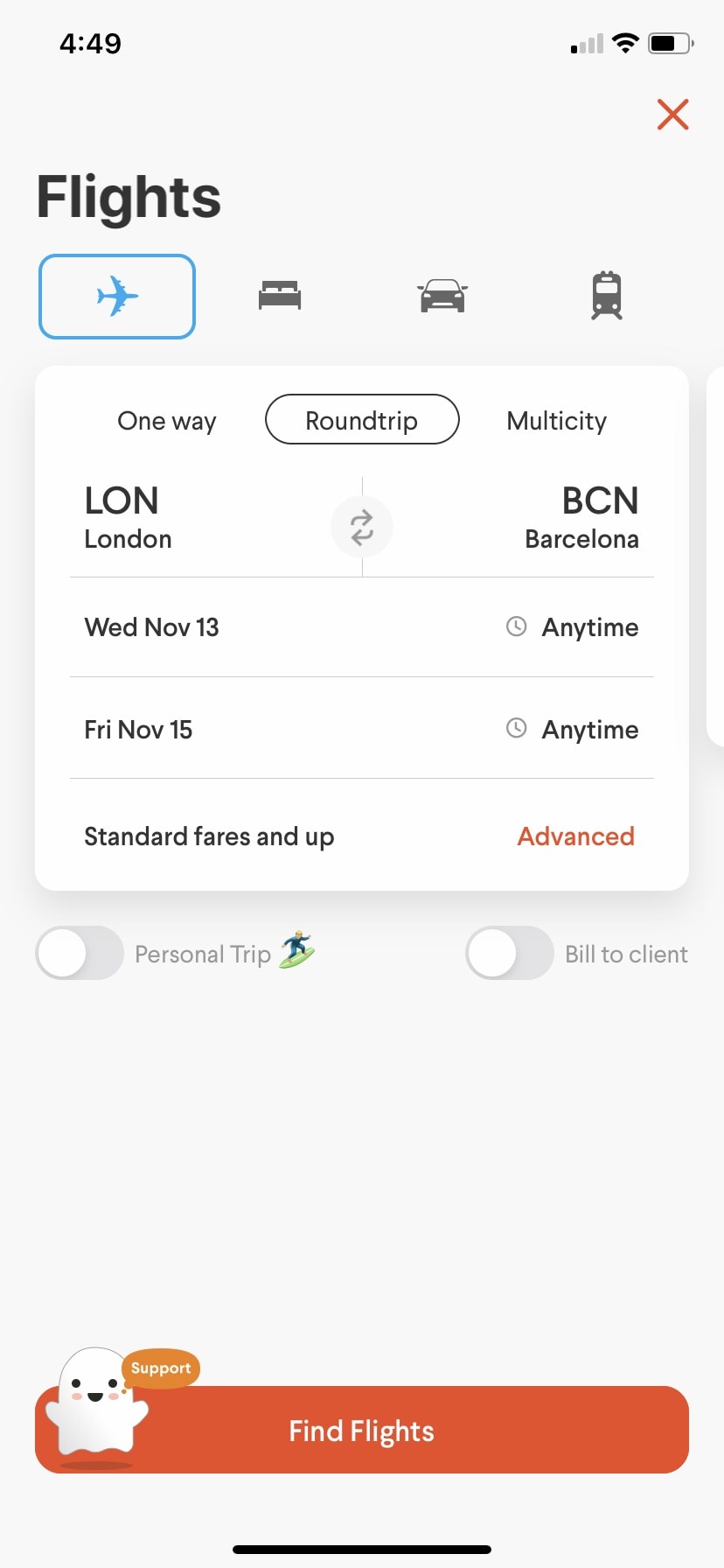 2. Take rail as a more efficient option.
Although ride-shares are popular among business travellers, depending on destination, they can be an expensive option in London where there are more affordable and accessible options available.
Commuter rail provide a smooth commute from London's primary airports in 15 to 60 minutes and is almost a faster option than a (possibly 90-minute) London taxi or ride-share.
The Heathrow Express can take business travellers from west London to their terminal in 15-20 minutes. If possible, tickets should be booked a month in advance for more affordable fares. The Gatwick Express takes longer than Heathrow at 30 minutes and also considered more of a headache with business travellers who note penalty fares and disruptions as a typical part of the journey.
The Stansted Express takes 50 minutes to arrive in London's financial district although City Airport can get business travellers to the same destination in just 20 minutes on the Docklands Light Railway.
Business travellers avoid traffic and can be more productive on the short ride into the city centre. If travelling in or out of London often, it is worth it to purchase a railcard which reduces the price.
Rail is also a valuable option if travelling domestically in the UK. While there are short-haul flights available, the train is a more efficient (and environmentally-friendly) alternative as you eliminate a lengthy commute to the airport, the long lines of security, and the early arrival requirements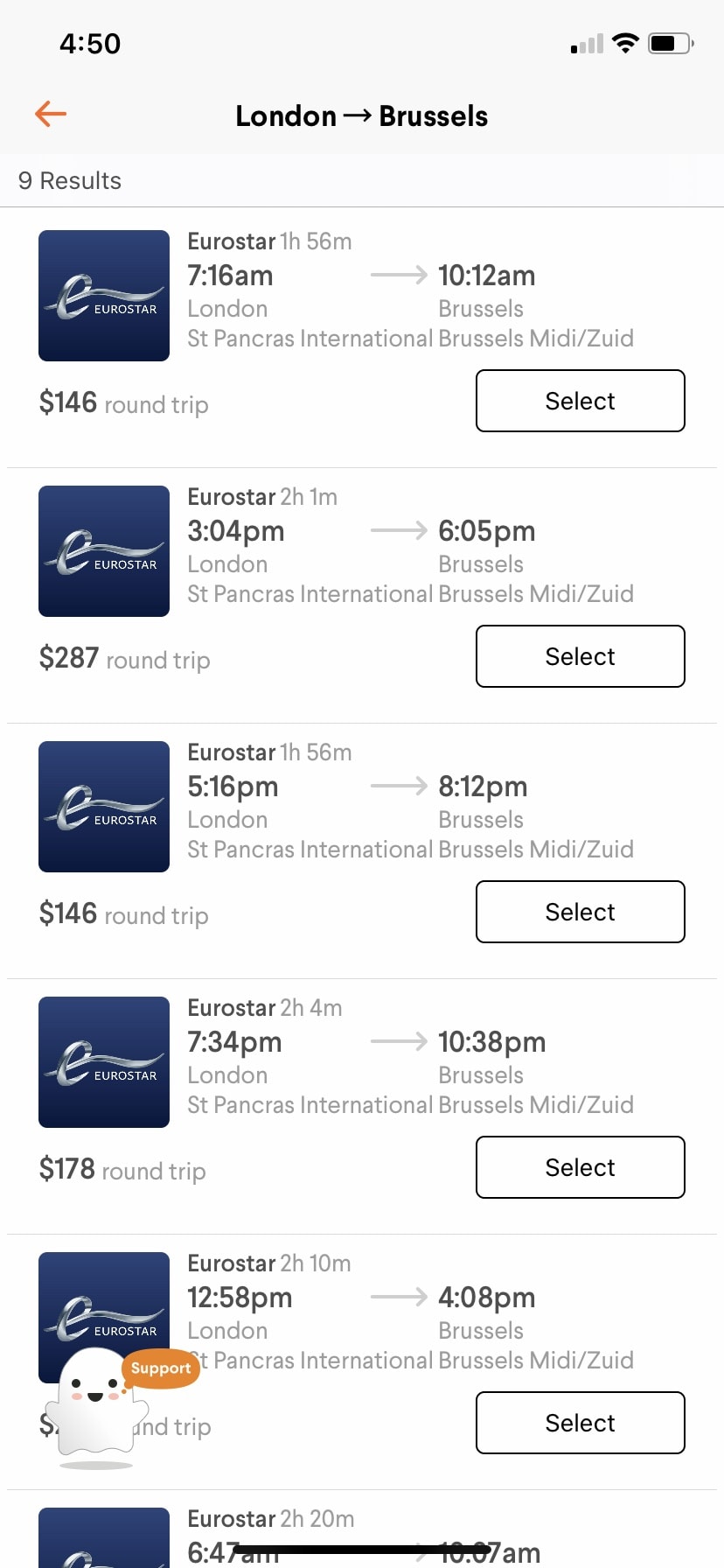 3. Bleisure should remain a top priority.
With storied universities, rolling green hills, and rich culture located inside and within an hour or two from London, bleisure should be a required part of booking corporate travel in the UK.
A Global Approach to Corporate Travel Management
Fast becoming the default for corporate travel, TripActions is the modern business travel platform that combines the latest machine learning-driven personalisation with unrivalled inventory choice and proactive, global 24x7 365 travel agents to delight employees, finance leaders, HR professionals, and travel managers alike—all while empowering organisations to seize travel as a strategic lever for culture and growth.
With more than 3,000 customers and nine offices globally including in London and Amsterdam, TripActions is dedicated to helping companies grow by facilitating frictionless business travel into, out of, and within the UK and Europe.
Return to blog