Return to blog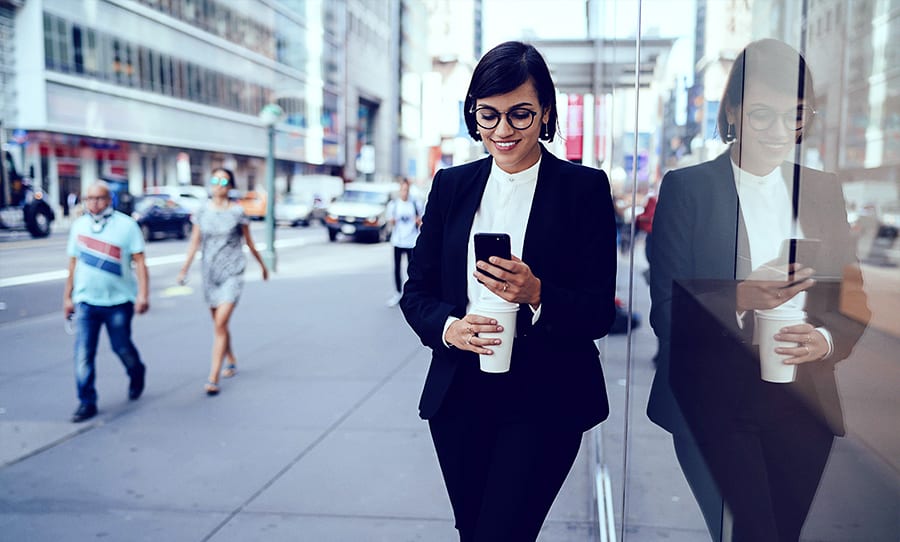 November 12, 2019
Using Traveler Incentives to Drive Travel Program Success
When it comes to getting people to change their behaviour, giving them a reward for doing it is always going to win out over punishing them for not following the rules. It's human nature — we like positive reinforcement.
So it should come as no surprise that many organisations finally see success in their corporate travel programmes by rewarding travellers for following policy, rather than punishing them or pushing harder on rigid rules that travellers manage to work around or ignore. And by "success" we're referring to increasing employee use of corporate booking tools and processes — and gaining the visibility and control over spend that go along with high adoption.
In the world of business travel, incentives come in all shapes and sizes. That's why the discussion of this topic at last month's TRAVERSE 19 travel + tech festival was so powerful. So let's look at why incentives are so important.
The Problem of Rogue Travellers
Compliance is notoriously hard to mandate—and even harder if you're not prepared to closely monitor and reprimand rule-breakers. For a number of reasons, 50% of today's business travellers regularly book travel outside their organisation's approved channels. And beyond a doubt, companies don't want their travellers booking business trips on their favourite consumer travel sites. Why? Because if travellers aren't using the provided tool, organisations lose visibility into what they book and spend, as well as when and where they're travelling. And that makes optimising your travel programme, driving savings, and fulfilling duty of care near impossible.
Here are a few things to keep in mind while incentivising your business travellers:
1. Motivating Employees to Spend Less
We'voe said it before, but it bears repeating: By introducing the right booking incentives into your travel programme, employees can earn personal rewards and save the company's money at the same time. For hotels, one of the best ways to encourage good behaviour is through "price-to-beat" incentives that are driven by your dynamic policy. That is to say, you'll set your target hotel price based on the average prices in the destination city during the given timeframe. And then you can offer a reward to the traveller for beating that price.
It's a win on both sides of the equation. Incentive programmes with benefits like gift cards encourage employees to spend more cost consciously by giving them a share of the savings.
Answer: Combine dynamic policy for hotels with incentives for travellers to beat your corporate rates — so your travellers have a reason to book on your designated corporate travel platform.
2. Combating Leakage
Ever try to book a hotel on a legacy travel management platform, and the results come up with just a scant few options that don't match your needs for location or preference for room type or loyalty programme? So when a traveller is able to find rooms that match their criteria on another — consumer — travel site, that's when leakage happens. And that's why it pays to ensure you're not only delivering a great experience through your corporate travel platform, but also offering all the right and relevant inventory for your travellers so they don't feel compelled to look elsewhere--even using machine learning to surface the flights and hotels they're most likely to book, which makes for an even better process.
Answer: Leverage a corporate travel platform that provides an experience that's equal to or even better than what travellers can find elsewhere with consumer-like ease of use, complete inventory, and machine learning-driven personalisation.
3. Loyalty as an Incentive
Road warriors often develop loyalty to certain hotels or airlines in part because they're a good match to that traveller's personal travel preferences. That's especially important for business travellers who are on the road often. In fact, those points that road warriors rack up during their business travels are often how they manage their work-life balance: they spend those points to take vacations with the family, for example, to make up for missed time at home.
It's not surprising, then, that a corporate travel policy and platform that ignores hotel and airline loyalty programmes is going to be problematic for many road warriors. When loyalty programmes are ignored, business travellers will become frustrated and disappointed at best — or at worst, they'll book outside of your platform and policy, perpetuating the cycle of low visibility and control.
Answer: Empower road warriors to earn points from their preferred loyalty programmes — and enable them to take advantage of the benefits of their travel by giving permission to use points for upgrades and the like.
From Adversaries to Partners
Through support and empowerment of your travellers, the travel and finance teams become their partners — enabling them to do the things that drive company growth. Face-to-face business meetings to close deals, seal partnerships, and build relationships are essential to increasing revenue. A collaborative effort through incentives makes your company and culture stronger — and helps travel programmes gain traction and increase success.
Return to blog