Return to blog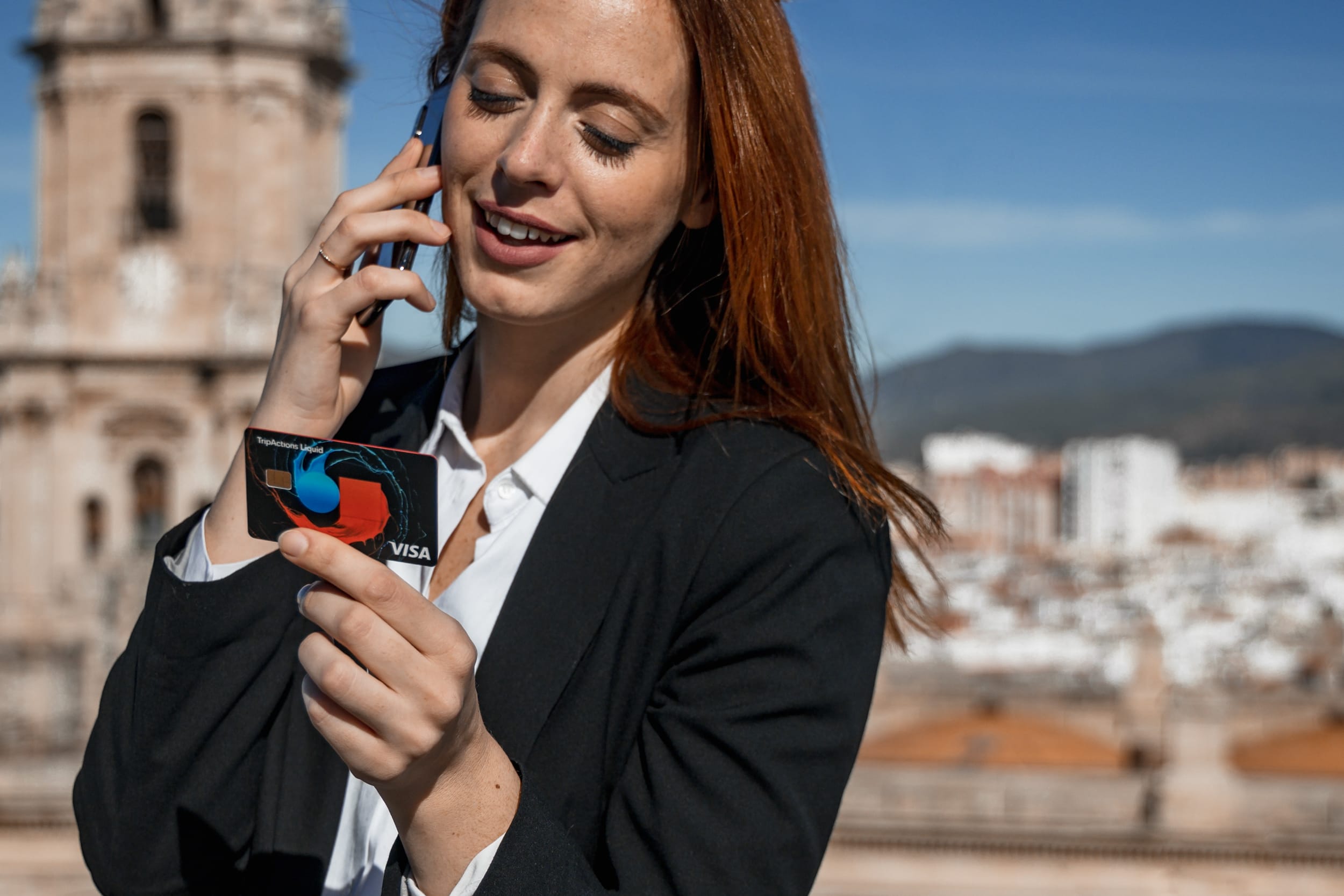 December 21, 2021
3 Insights Into How Relayr Uses TripActions Liquid in Europe
The first fintech-powered corporate card and expense solution with a truly global reach and the ability to support multiple currencies arrived in Europe last week. The all-in-one travel, corporate card, and expense solution presented by TripActions and TripActions Liquid is already radically changing how businesses across the continent operate.
To dive into the details of the product and it's real-world applications, Robin Gandhi, TripActions SVP Product Management recently sat down with Joel Jeselsohn, Relayr CFO, to discuss how Jeselsohn's team is using TripActions Liquid.
Relayr is an IoT tech company based in the U.S., Germany, and Poland and by adopting TripActions, the company transformed the disjointed T&E solution with which it previously wrestled. Employees went from having a poor UX and fronting the costs of company expenses to smart company cards with 95+% adoption. On the finance side, leaders gained comprehensive real-time visibility, 98% compliance, and 15% net savings on hotel bookings.
Watch the full webinar "3 Ways to Transform Expense Management for Europe in 2020" here.
The conversation began by highlighting the seismic changes in how we work over the past two years including distributed teams and the need to empower employees to make spend decisions on behalf of the employer while maintaining visibility and control. Robin also touched on the massive inefficiencies and issues caused by the antiquated, manual, and fragmented expense management solutions that were commonly used up until now.
For example, one-fifth of all expense reports contain errors and businesses annually lose more than £2 billion to employee expense fraud. Another data point: 1 in 4 employees have postponed or cancelled a meeting in order to avoid having to pay with their personal card.
Joel knew that his team needed an integrated travel, corporate card, and expense solution. The most important factors in the evaluation process were (1) real-time visibility of expenses as they happen and (2) built-in policy controls for corporate cards.
"Expense reports are a thing of the past. I was looking for an integrated tool that could account for everything from travel to expense," explained Joel.
TripActions Liquid smart cards earn their name from the policy controls built directly into the virtual and physical cards that allow companies to streamline their travel and expense policy and effectively eliminate expense reports.
One of the things that surprised Joel's peers the most when hearing about Relayr's adoption of TripActions was that all employees immediately received a company card. Because policy controls are applied in real-time, rogue spend and risk was dramatically reduced with every employee who had a card. It also decreases the burden on finance teams, as only out-of-policy spend needs to be reviewed.
With the custom policy builder, Joel can set up spending policies tailored to Relayr and drive compliance with built-in policy controls on flexible payment methods.
Importantly, real-time spend visibility has also empowered Joel's team to better plan financially with spend dashboards capturing real-time transactions worldwide so they can instantly pull out-of-policy spend (OOP) reports.
"We have over 95% employee adoption of TripActions Liquid. Aside from a few employees who still use personal cards, all expenses are paid using either the Liquid virtual cards or the physical cards. It gives us immediate visibility into spending," explains Joel.
Expenses are realised when they occur, allowing out-of-policy expenses to be flagged immediately for recourse. Individual transaction visibility replaces aggregated delayed views. By increasing compliance and productivity, automation enables finance teams to focus on higher value, forward-looking work to optimise spend for the long term.
Powered by its partnerships with Stripe, Visa, Modern Treasury, and Plaid, TripActions, TripActions Liquid™ gives finance teams real-time visibility and control over business spend, in the United Kingdom and across the Eurozone.
Watch the full webinar or read the Relayr case study today.
Return to blog