Return to blog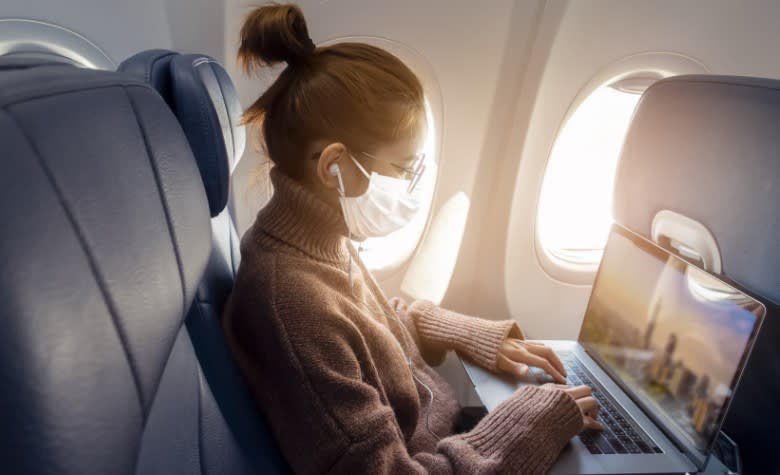 September 30, 2020
Managing Essential Travel During COVID-19
The coronavirus thrust many travel managers into a new world, and they're building their plan and figuring out best practises as they go--with the help of peers and colleagues around the world. For instance, many travel managers have found the TripActions Community to be a helpful resource for ideas, tactics, and support.
For those who are looking for information from the front lines, travel leaders from GameStop shared how they are handling travel for the U.S. retailer in a recent webinar hosted by BTN. Featuring Judy Payne and Samantha Vogel, the GameStop travel duo revealed how they have worked to ensure safety and support for employees on the road with essential travel since the summer.
As a nationwide game retailer, GameStop normally has ample business travel across the U.S. and worldwide, including to China for manufacturing relationships. When the pandemic hit, the company shut down travel quickly and formed a duty-of-care taskforce. Consisting of members representing the Travel & Meetings, Risk, Loss Prevention, HR, and Legal teams, as well as c-level executives, the team met twice a week at first, and later weekly to assess what was needed and developed a phased approach for returning to work--including business travel.
While business travel was still paused, however, looting in several cities in May and June made it necessary for some employees to travel to affected stores. The company needed to make sure store employees were safe and assess the damage. At that point, Judy and Samantha began implementing their plan for the resumption of safe travel.
To start, they established a four-phase rollout of travel, including executive-level trip approval for the earliest phases and mandatory self-quarantine for 14 days after all trips. Even when business travel was banned, the travel team had chosen to keep company-approved TripActions booking tools available in the company travel portal, in case travel was needed at the last minute, so the tools were in place and ready.
In the first phase of the plan, once a trip receives executive approval and is booked, the team makes a point to contact each and every traveller with additional information about the trip. Samantha and Judy seek out all available sources of information to support their travel management, including their peer network, world news, BTN industry news, WHO, CDC, and IATA. The team also counts on their partner and supplier relationships to keep abreast of changes in COVID-19 policies, sanitation policies and more at all major hotels and airlines.
Each traveller receives a specific set of need-to-know information around what to expect before, during, and after the trip. Information ranges from rideshare information, what to expect at airport cheque-in, TSA/security details, requirements from airlines, tips for safety at hotels, and even ideas for managing stress and emotions around travel.
From the start, Judy and Samantha placed high importance on communications, and leveraged a multi-pronged approach to keeping employees informed. Channels include:
Internal Travel & Meetings website (intranet)
Employee email newsletter
Individual communications with each traveller
The company feels strongly about communicating an empathic message around business travel: If employees feel uncomfortable travelling, have high risk in the family, or feel this trip doesn't work personally, they won't be penalised. The team also provides information to managers about how to replace an individual for an essential trip.
The GameStop team has documented their key learnings from this process of developing their COVID-19 travel plan over the past few months. Watch the recording via BTN to hear Judy's and Samantha's key learnings and advice for companies looking to restart business travel safely.
Return to blog