Return to blog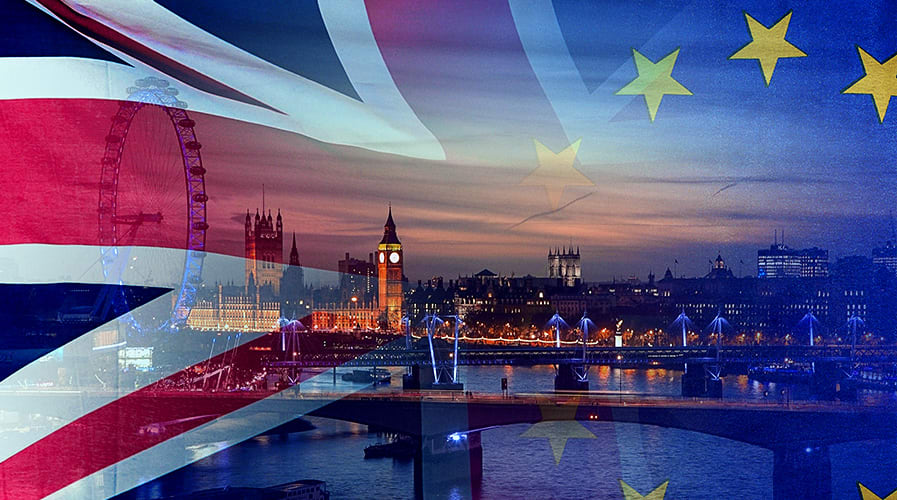 January 30, 2020
Preparing Business Travellers for Brexit
With the UK preparing to leave the EU, it's important to consider its impact on the way we travel for business. In this period of uncertainty, we want to help our customers feel as confident travelling as they always have, so they can focus on what they need to accomplish when they get there, rather than the process of getting there.
On top of the support our customers receive 24/7 from our global travel agents, we created this page to lend a hand in helping you prepare for Brexit, navigating some of the key details that may affect travellers.
For Business Travel
There are some actions that require the attention of business travellers alone, so if you're travelling to the EU for work take note of the following: Some countries may have unique entry requirements: In the case of a no-deal Brexit, business travellers planning to travel to EU, Switzerland, Norway, Iceland, and Liechtenstein would need to consider permits relevant to that country's entry requirements. For more information, refer to these country guides.
Additionally, learn more about indemnity insurance for your employees, professional qualifications and more here.
All Travel Between the UK and EU
As a business traveller going from the UK to EU or the EU to UK there are a number of essential details to consider before your next trip. We've highlighted core aspects below, and you can also find detailed information on these government sites:
Good to Know
Access these country and territory specific travel advice pages to help you prepare for travel after the UK's EU exit.
To avoid any potential delays, check online with your airline or travel operators for the latest travel information.
After Brexit, your European Health Insurance Card (EHIC) may not be valid. It's possible you'll need to arrange travel insurance that provides healthcare in Europe. For more information, see foreign travel insurance.
Check Your Passport
If you're planning to travel to the EU after Brexit, you may need to renew your passport earlier than expected. It's best that you ensure there are at least 6 months left on your passport upon the date of your arrival in the EU.
It's important to bear in mind, if you have already renewed your passport, an additional 9 months might have been added to the expiry date. These extra months on your passport over 10 years may not count towards the 6 months that should be left remaining to travel to most countries in Europe.
More details:
Flight Tips
Regardless of reaching a deal, the UK government and European Commision already have plans in place ensuring airlines will still be able to operate flights between the UK and the EU.
It'll be useful to:
Check your ticket's terms and conditions
Ensure you have comprehensive travel insurance
Check with your airline if you have further questions
More flight protection details are here: Flights protected in no-deal Brexit scenario.
For Drivers Travelling in EU and EEA Countries
If the EU agrees on an exit deal, you'll be able to continue to drive in the EU without additional documentation to your UK driving licence. However, if no deal is reached, you may need an International Driving Permit (IDP) in addition to your UK licence. (IDP will not be required for drivers holding EU or EEA licences.)
To obtain an IDP, simply head to your local post office and order one for a fee of £5.50 - remember types of permits vary depending on the country where you intend to drive.
Also important to note:
It'll also be essential to carry a Green Card for proof of insurance and coverage for driving in the EU.
If you're travelling with your vehicle from the UK, bring your UK driving licence, your V5C (log book) and display a GB sticker.
Read more for additional driving changes if there is a no-deal Brexit that may affect vehicle registration, insurance and number plates.
The information provided is for general guidance only and is not a substitute for, nor constitutes, legal advice. For more details, visit gov.uk.
Return to blog