Return to blog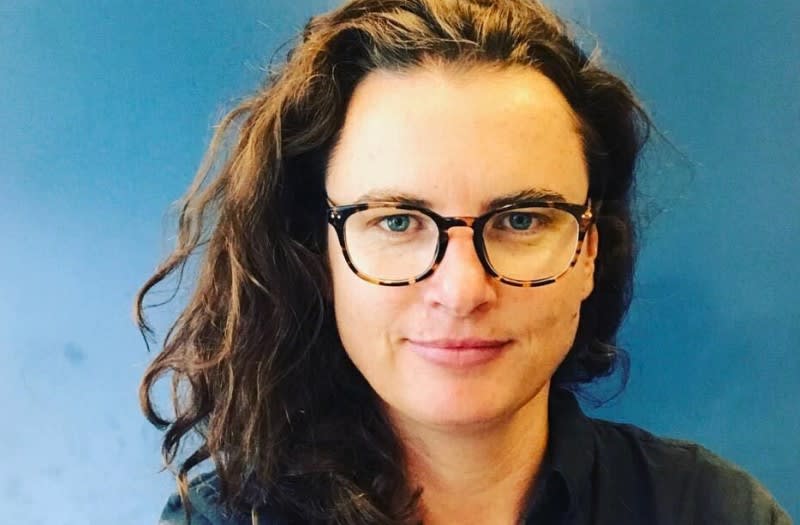 July 22, 2020
Q&A with TripActions Director of Product Management in EMEA
As TripActions continues to grow, we are delighted that Ilze Dreyer recently joined as director of product management in our Amsterdam office. Ilze will lead creation and development of our support products. She has extensive experience in bringing great products to market, including in the travel industry at booking.com. We sat down with Ilze for a Q&A session to get to know her better.
TripActions: To start, why TripActions?
ID: I love working in the travel industry. After four years at booking.com, though, I wanted to work in an environment that's smaller and more focussed. I wanted to be part of an organization that's transforming business travel and expense management for both travellers and businesses alike. What I like about TripActions is that it's a mission-driven tech company, operating in a space that needs disruption. My new colleagues are excellent people, passionate and idealistic leaders. And with the backing of top-tier investors that include Lufthansa, you know it's well funded because we're poised to make a real and positive impact on the travel industry.
TA: Why do you think corporate travel is ready for disruption?
ID: Legacy corporate travel technology is old and dusty. Having to slog through Concur for years myself as a business traveller. I believe it's clear that this industry and especially the tools supporting corporate travel are ready to be disrupted.
The corporate traveller -- or any traveller for that matter -- is often an expert on travel tools, aggregators, and services. We have high expectations of excellent user experience, efficiency, and speed. We want something that we enjoy using and which makes our lives easier--whether at home or work. That's where TripActions have an excellent opportunity to step into this gap and continue innovating to advance the industry forward.
I also believe that TripActions Liquid™ is a game-changer for payments and expensing. From my own experience, traveling for work is a massive hassle, especially when it comes to keeping track of receipts, daily spend, team expense approvals, and refunds. To be frank, it's a mess. Not just for the traveller but also for the travel office teams that need to consolidate multiple expense types. TripActions Liquid presents a very elegant solution to this for everyone involved -- the business traveller, the travel manager, and the finance leader.
TA: What are you most excited to work on at TripActions?
ID: I was brought on to lead the product development of TripActions support products. Excellent support, be that self-service or human contact, delivers a great experience and inspires loyalty. Loyalty fundamentally creates return customers, and that plays well into lifetime value and revenue. At TripActions, support is a key pillar in how we think about the evolution of the platform--and that's exciting.
Traditionally, support products have not been sexy or shiny, but what we're seeing now is a shift that will push our product solutions to work harder to meet the needs of the population of travel agents and customers engaging with them. It's a great time to modernize our solution, making the user experience painless, scalable, and enjoyable for all parties, all the time. This type of thinking along with the advances that we're making in machine learning, automation, knowledge management, and workflow engines excites me about this future and its limitless possibilities.
TA: Coming from the travel industry, what are your thoughts on how COVID-19 will affect business travel?
ID: I wish we had a crystal ball to predict how things will turn out, but we all feel confident that business travel is too valuable to disappear. And while we're in this waiting game, there are opportunities to be spotted. TripActions is in a great position to take advantage of those opportunities on behalf of our customers and users..
Pragmatically speaking, the need to travel will now require more motivation, decision-making, and reasoning than before. At the core of our decisions, we'll evaluate personal and environmental safety, risk, and the ability to return home safely when we need to.
It also presents an opportunity for TripActions to use data, user experience and our support teams to help business travellers feel safe and risk-free making future travel plans. This is a massive loyalty builder that can really differentiate our product from competitors.
TA: Are you a price-led, loyalty-led, or experience-led traveller? [Learn more about traveler types here.]
ID: I'm experience-led, with a bit of loyalty thrown in the mix. I care about lodging, I want to have unique experiences and explore places whenever I travel, whether it's for business or leisure.
TA: What's one thing you can't travel without?
ID: My Kindle Reader. I am a big reader, so travel is a lovely bit of quiet time with someone bringing me drinks and food while I read.
TA: Favorite work travel destination?
ID: Tokyo for sure. It has a very efficient public transport system, excellent hotels, fantastic service, and the culture appeals to me. And of course, the food is amazing.
TA: Favorite leisure travel destination?
ID: Italy will always be top of my list - especially the south of Italy. I am a beach bum and a foodie so you cannot find a better destination for excellent beaches and incredible food.
TA: Aisle or window?
ID: Aisle. My worst nightmare is being stuck at the window climbing over people to get out to stretch my legs.
TA: Favorite travel hack?
ID: I fly with KLM a lot and have a very specific seat that I always select. It's close to the bathrooms, has a bit of extra legroom and I can stand behind my seat while I watch a movie. That's my 'special' seat :)
TA: Favorite in-flight beverage?
ID: Bloody Mary and water. Lots of water.
Thanks for sharing more about yourself with us, Ilze. We're thrilled to have you as part of the TripActions team. Individuals interested in learning more about career opportunities at TripActions may visit tripactions.com/careers.
Return to blog