Return to blog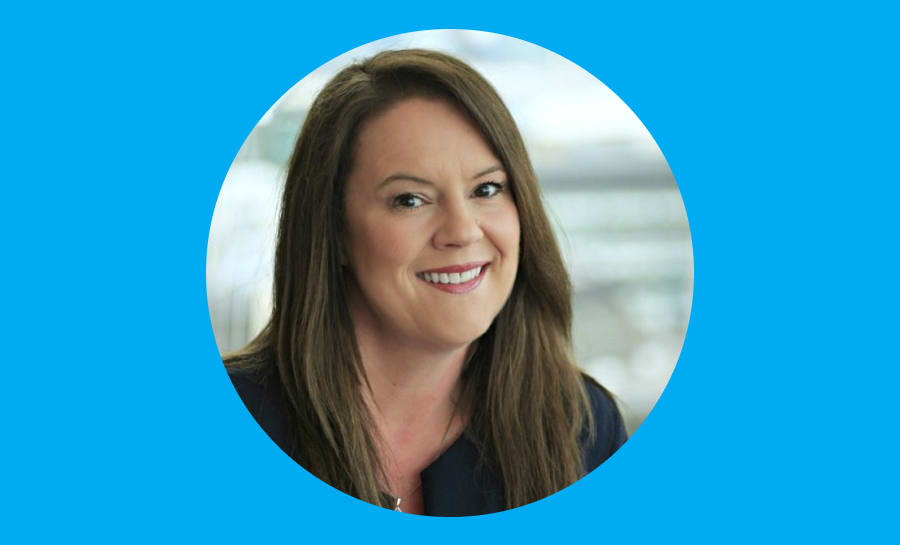 March 21, 2021
Meet TripActions New VP of Marketing EMEA Simone Buckley
Building on TripActions' momentous growth in Europe, the team is excited to announce that Simone Buckley has joined the company as Vice President of EMEA Marketing to lead our efforts across Europe.
Prior to TripActions, Simone was the Chief Executive Officer at travel management company Fello Travel and CEO at the Institute of Travel Management (ITM) before that. She's forged an impressive, unique path in the European travel market for the last 30 years. Starting in reservations, Simone went on to lead teams across marketing and sales before her top directorial positions. We're so thrilled to have her breadth and wealth of experience and insights.
This week, the TripActions team sat down with Simone to learn more about her experience, what drives her as a leader, and why she believes in TripActions and its transformational vision for how corporate travel and spend is managed throughout EMEA.
Why TripActions
As COVID-19 shook the corporate industry she loved, Simone started to look at TripActions and other startups to decipher and understand their playbooks, while thinking, "How are we going to come back?" She realised there was only one company she was willing to bet on—one company that was doing what she always imagined needed to be done to craft a truly modern, innovative travel and payments management solution.
"TripActions is the first company that I've ever seen in this industry that came in as a technology company providing the integrated services of a travel management company, a payment solution and an expense platform. No one else has done it like this. I genuinely believe that TripActions' approach will be the future, and it is the only way to solve the problem that we have now," said Simone. She's excited to introduce TripActions to the European travel market in a new way and is looking forward to building the brand's trust and recognition among travel and procurement professionals.
"Travel management companies that want to become technology companies can't make that change," she said. "They don't have the right people, right background, or right attitudes. There are technology companies that developed tech for corporate travel, but they weren't brave enough to offer the services part of the equation."
"I've always believed that what it's going to take to create the next-generation T&E solution provider is doing exactly what TripActions has done: It's a tech company, but it's not afraid to provide a strong fulfilment service alongside its unique technology. No other company provides the same customer journey from a single platform, satisfying the business traveller, travel manager, and accounts team."
This sharp perspective is the result of a 30-plus year career in which she's held multiple leadership roles in global TMCs.
Simone's Journey & Purpose
Simone's first job was at a UK leisure holiday shop, where she realised that real growth lies in corporate travel. She moved to London and gained experience in a variety of roles, including reservations and sales. While working in sales at global TMC Rosenbluth International, Simone met the EMEA VP who would change the course of her career.
"He came from outside the industry and told me, 'I want you to head marketing for EMEA.' I had a very basic understanding of marketing, but his background was in strategic marketing and he told me, 'Take this job and I will teach you everything I know. Without marketing, businesses don't exist.' I took the opportunity and that's where I learnt the real value of marketing."
Simone led the strategic and operational planning process alongside each country manager in her region, identifying market opportunities, developing product and process plans, and designing tactical sales and marketing plans. This was at a time when airlines removed commissions and the first wave of online booking technology was gaining traction —a time of rapid change for travel management companies. But then on September 11 2000, the industry ground to a halt.
The experience she gained during that period completely changed her approach to business. When she left, she joined Carlson Wagonlit Travel as Director of Sales UK and later became Managing Director at Capita Business Travel.
After weathering the changes in corporate travel management for well over a decade, Simone had taken a step back from her work to spend time with her family when she received a call from the Institute for Travel Management. She felt it was an opportunity she couldn't turn down.
"I'd always been a member of ITM and felt blessed in the ways that the industry had served me over the years. This role was an opportunity to give back to a community that had given me so much." she explains.
Simone ran the not-for-profit organisation for seven years. She took over just after the recession when revenue and membership were at a low point and completely turned the organisation around. With a small but reinvigorated team and a hugely supportive and enthusiastic voluntary board of directors she set about increasing member benefits, improving community engagement, adding a breadth of educational resources and developing an interactive membership website. Although she felt fulfilled by her work at ITM, Simone was also feeling the nudge to get back to the daily hustle of corporate travel when Fello Travel founder Danny Shahaf got in touch.
"We had two very small travel agencies and Danny wanted to put them together, create a brand, and build the new company from scratch. I was way too tempted, so I took the role and had a brilliant time," she says.
Despite the challenges of 2020, Simone left Fello Travel in a strong financial position. Her heart, however, felt heavy having seen the impact that COVID-19 had on both the young, enthusiastic employees that had recently joined the company and the long standing team. This—combined with her continued gratitude and recognition for how the travel industry served her so well—has brought a renewed emphasis to the importance of the work she does.
"My goal is still to give back. I want to be part of building a great company that creates new jobs for people who have been in the industry for many years but find themselves displaced because of the pandemic. Just as importantly, I want to be part of a company that attracts new, talented, ambitious people who can help the business travel industry evolve into its next iteration. An evolution that is exciting and has been much needed for some time. I believe, it is only by combining the best of the past with the potential of the future that we can create a customer journey that will exceed all expectations."
We are thrilled to have Simone Buckley join TripActions as we build the future of corporate travel and spend management across Europe and beyond. Hear more from Simone at Destinations Europe, our inaugural T&E summit in Europe, on the 23rd of March, 2021.
Return to blog