Return to blog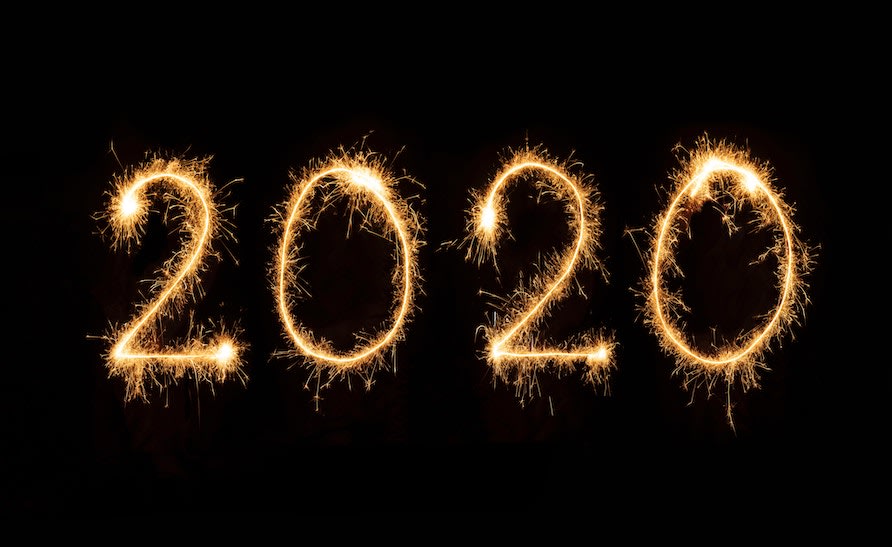 December 31, 2019
9 Resolutions for Corporate Travel Managers
As the manager of your organisation's corporate travel programme, you know that the beginning of the new year is a crucial time for reviewing what worked well — and what didn't — so you can make enhancements to drive programme optimisation and see even more success moving forward.
To help you get a head start on planning for 2020, we've compiled nine New Year's resolutions every innovative corporate travel programme manager should have on their list:
1. Drive down costs to help optimise returns: Because reducing spend is more or less a constant buzz in your ear, it's easy to procrastinate that against the day-to-day tasks that take up a lot of your time. The dawn of 2020 gives you a great excuse to take a step back and put a plan in place. The first step to controlling costs is increasing visibility. And increasing visibility requires adoption, which brings us to...
2. Boost adoption of your organisation's travel programme: Travellers need to be using your travel management platform (or you need to launch a platform — which is another excellent resolution for this year) to provide you with the ability to see where the money goes, and where you can save. And you drive adoption when you...
3. Provide a stellar travel experience without sacrificing cost savings: It used to be corporate travel programme managers had to choose between providing a delightful end-to-end travel experience or managing costs at the expense of that experience. But in 2020, you really can have it all — by implementing a solution that offers the ease of use and personalisation of a consumer-grade booking tool combined with amazing 24/7/365 travel agents (more on that next), you'll inspire more travellers to adhere to your programme, improving visibility and driving increased cost savings as a result.
4. Make sure your travellers get the support they need on the road: Flight delays and cancellations, schedule changes, and other disruptions cause massive headaches for business travellers, and if your travellers have to manage these challenges on their own, they can get stuck waiting for hours on hold or in line at the airport. Help your travellers stay productive on business trips while saving them precious sanity by investing in a solution that's equipped to take care of them with global 24/7 travel agents available by chat, email, and phone no matter where your employees travel to or what happens while travelling.
5. Take advantage of the latest corporate travel tech: Innovation has hit the corporate travel space by storm, giving forward-looking travel managers and finance leaders an opportunity to optimise their programmes — with both travellers and savings in mind — like never before. From machine learning-driven search technology that delivers spot-on personalisation to dynamic policy settings that surface the most cost-effective results for each individual search, there's plenty of exciting tech to add to your corporate travel wishlist in 2020.
6. Stay ahead of emerging business travel trends: We are in the middle of an exciting time of innovation and change in the travel industry. Finally technology is creating opportunities for rapid evolution, and this year we're seeing these gain traction. Ancillaries are becoming easier to purchase, bleisure travel is on the rise — and the need to address both in your travel policy, along with ways to remove friction from work travel like streamlining integration with rideshare apps into the business travel process, abound. Resolve to not be caught off guard, and instead take full advantage of the trends that are going to change the way you manage travel in your organisation in 2020 and beyond.
7. Wrangle your organisation's travel expenses: If a corporate travel programme hinders rather than helps employees, many of them will end up not using the organisation's travel solution at all. And given that business travel expenses make up on average 10 % of a business' overall spend, the importance of having all travellers booking on a singular platform becomes abundantly clear. In 2020, you can get a better handle on travel expenses by encouraging more adoption so you can track spend all in one place.
8. Align your travel programme with your company's culture: In 2020, it will pay off to build a strong company-wide culture that values the role business travel plays in company success. Instead of forcing draconian one-size-fits-all travel policies onto travellers (spoiler alert: one size does not in fact fit all), try adopting more user-friendly, flexible policy rules that account for employees as individuals. And for many organisations, this might also mean using business travel as an incentive and recruitment tool, helping to reward employees for their contributions to the company's success, particularly for the youngest generations of the workforce who increasingly see work travel as a perk.
9. Listen to your travellers: There's no better or more direct way to see how your current programme and travel solution impact employees than to simply ask them. Whether you gather feedback through a survey, small focus groups, or in-solution NPS, the best way to gauge how your programme is sitting with travellers in 2020 is to regularly check in with them about their end-to-end corporate travel experiences.
No matter where you're headed in 2020, these nine corporate travel programme resolutions will help you make the most of your corporate travel programme, in the new year and beyond.
Happy New Year and safe travels!
Return to blog