Return to blog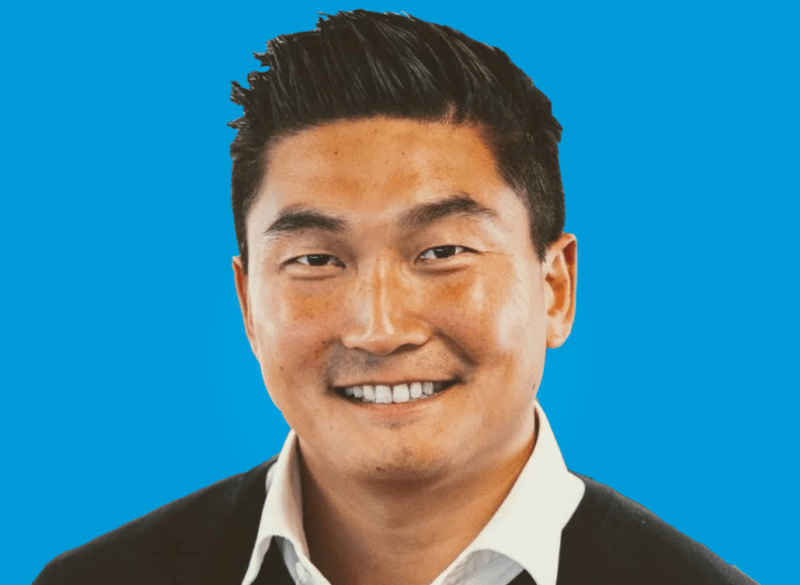 June 10, 2020
Q&A with New EMEA Sales Leader Christopher Vik
We are delighted to share that Christopher Vik has joined the TripActions team as Senior Vice President of Sales to lead up our offices in Europe. Prior to TripActions, Chris served as Vice President of EMEA at Harness and in various leadership roles at Cybereason, Fuze, and other growth-oriented technology companies across Europe.
Chris has a proven track record of successfully leading U.S. founded tech companies in Europe since 2012. We sat down with Chris to learn more about him, his experience as a tech exec and road warrior, and how his new role at TripActions will help us continue our EMEA growth in support of our customers, partners, and suppliers.
TripActions: Let's start with why did you decide to join TripActions?
Chris: There were a couple of key factors that drove me here. To start with, I used TripActions myself in my previous company and really loved the simplicity and the time it saved me booking my trips. The proposition is so easy to understand and the value provided was instant.
And then, once I saw the size of the total addressable market, I realised there was a huge opportunity to build something big and sustainable. Corporate travel is a $1.5 trillion market, roughly 3 times the size of all spend on software combined. The existing market is also dominated by a couple of legacy players, who really haven't changed much in the last 20+ years. I've seen for myself the traveller and end-user experience of these solutions -- and I've always hated the managed business travel experience and expense reports. One of the things which was a breath of fresh air was the fact that TripActions was founded for travellers first and foremost -- with the expectation that the revenue would follow and not the other way around.
With nearly 4,000 customers globally, we are seeing a big demand from large enterprises, specifically due to a dormant industry that hasn't innovated as much as many other sectors. It's a very strong business case for CFO's and travel leaders, as it's easy to quantifiably showcase a positive impact on the KPIs that large enterprises care about.
You might ask, "What drew me away from a more technical value prop?" It's simple. Everyone talks about being customer centric. I looked for things like adoption rate across the customer base and was staggered by a 94% adoption rate vs. industry standard of 30-40%. The fact that TripActions is technology-led and releases software updates on demand tells you a lot about the agility to respond to customer needs. Simply put, it's an opportunity to disrupt the largest industry in the world, truly making the experience smooth and easy for users and making cost structures transparent and predictable for finance leaders and travel managers.
I also liked the fact that the TripActions founders didn't come from within the industry. They came in with an open mindset of really, truly solving a problem, not being biased by legacy opinions or restrictions. This means that the customer base and Customer Advisory Board have great say in creating the future of enterprise travel.
TA: Now the question, why did you join a travel company while the industry is in the midst of such a challenging time?
Chris: Will people start to travel again? Yes, I believe they will. We are already starting to see signs of it in markets around the world. An economic recession might also be inevitable and most enterprises are preparing themselves on how to better control their costs. Travel is a big part of that, in fact it's the second largest line item in most multinationals. We are also seeing a huge shift of the requirements in the industry accelerated by COVID-19, many of which the large legacy players are struggling to combat as it goes against how their business model works. Many large companies are also planning for the new future right now and as no one is travelling, changing the current state is simpler and can be done with less friction. TripActions has an opportunity to continue to positively impact and change travel, and this unprecedented challenge has acted as a catalyst for the industry. We have an opportunity to go and become the defacto standard in this market.
TA: Being a Sales leader, you've been a road warrior throughout your career. How has travel helped you be successful?
Chris: I believe in the mantra that the best relationships are built face to face. Video is great, but it only takes you so far. The unspoken word says often more than the words spoken, and you can only judge that by being present in the room. Very often the real conversations happen as you step out of the meeting room and these "coffee machine conversations" are genuine and often the difference between a surface conversation and a genuine and deeper understanding of the challenges.
TA: What's the one thing you can't travel without? What's the thing you always pack for a trip?
Chris: My iPad and my airpods with noise cancellation.
TA: Favorite work travel destination?
Chris: Probably London as I used to live there, so it's nice to go back in time and also see old friends when time permits.
TA: Favorite leisure travel destination?
Chris: So difficult! Either the Norwegian mountains or Morocco.
TA: Window or aisle?
Chris: Aisle
TA: Favorite travel hack?
Chris: I never check in luggage to avoid latencies regardless of how many days.
TA: Favorite inflight drinks?
Chris: Sparkling water or tomato juice.
Thanks for sharing more about yourself with us, Chris. We're thrilled to have you as part of the TripActions team, growing and supporting our customers in EMEA and globally. Individuals interested in learning more about TripActions should request a demo.
Return to blog