Return to blog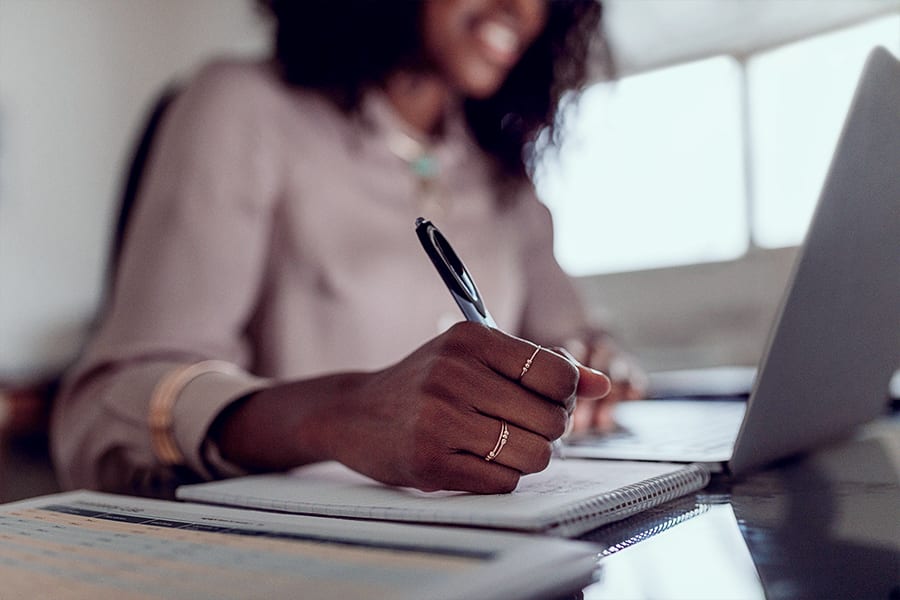 May 7, 2020
Adjusting Travel Policy for Cost Savings
When travelers are grounded, it is a good time to revisit travel policy and think about how to optimize for cost savings so that when travelers do take to the skies again, organizations can travel both smarter and safer.
Many companies fail to take a close look at all aspects of a travel policy to understand where they can revise and optimize to save money while also ensuring a great traveler experience.
To help guide travel managers and finance leaders through the complexities of a robust travel policy, TripActions compiled The Travel Policy Worksheet for Cost Savings, which walks through important considerations for building and revising a corporate travel policy.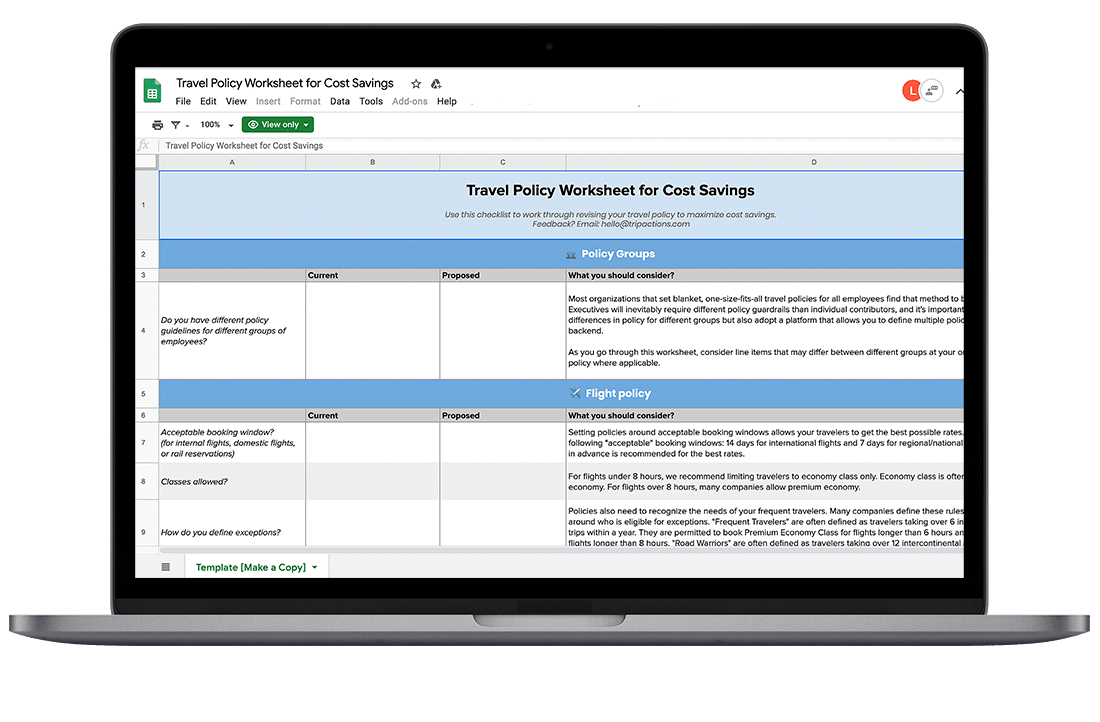 The worksheet provides guidance on important policy components to consider, including:
Why setting different policy parameters for different groups prevents compliance issues
How selecting preferred suppliers or partnering with a TMC that secures special rates helps with cutting costs
What classes for airfare are allowed on long haul vs. short haul flights
Expense policy best practices for cost savings
To get started with the Travel Policy Worksheet for Cost Savings, fill out this form, make a copy of the worksheet, and start inputting your travel policy information.
Want a detailed eye to review your unique travel policy situation? Schedule some time with a TripActions expert.
Return to blog