Return to blog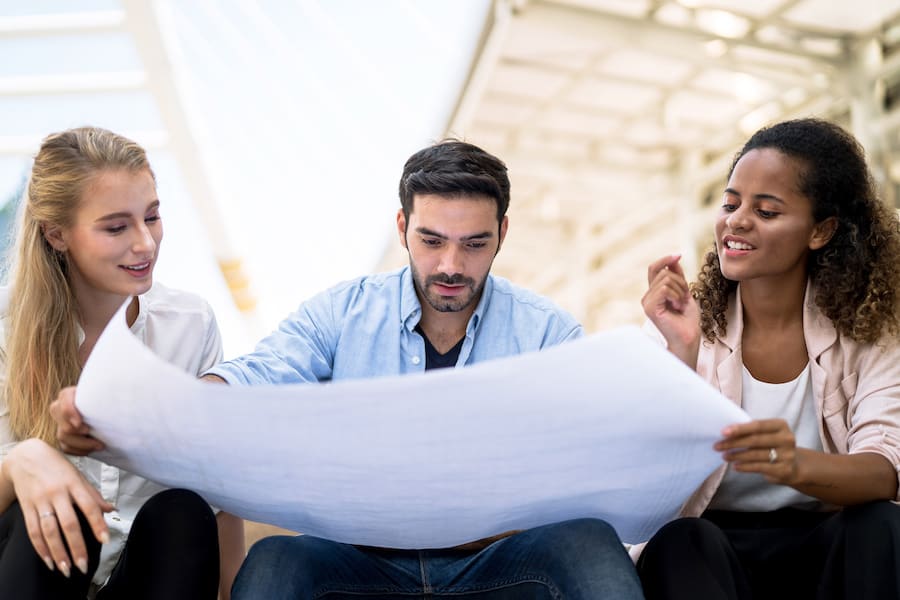 November 3, 2020
TripActions Academy: Meetings, Events & Corporate Travel Platforms
From 300 person sales meetings to the company-wide retreat, group travel is poised to become a more important part of business travel as an antidote to the rise of remote work. While it's easy for a basic TMC to advertise capabilities around meetings, events and group booking technologies, true meetings and events capabilities are broader and more nuanced than the ability to book multiple seats and rooms.
TripActions Academy Course 22: Meetings, Events & Corporate Travel Platforms highlights the TripActions approach to corporate meetings and events and how the blend of industry-leading technology paired with best-in-class expert travel agents makes managing large-scale meetings and events that will become critical for companies when teams reunite.
What is the TripActions Academy? It is a free series of courses that corporate travel programme managers can take to strengthen their foundation of corporate travel and expense management skills, learn best practises, and bring new focus to their organisation's corporate T&E programme. Our goal is to provide access to anyone and everyone that wants a high-level overview of corporate travel and expense fundamentals and user- and technology-first programmes, policies, and tech.
Course 22: Meetings, Events & Corporate Travel Platforms
TripActions Academy Course 22: Meetings, Events & Corporate Travel Platforms starts by exploring the core capabilities needed for meetings and events from booking hotels and supplemental transportation to sourcing inventory and negotiating rates. It then explores the main factors that travel managers can measure from adoption to real-time reporting. The course then goes 1:1 on a member of the Meetings and Events team at TripActions to understand how modern group bookings should really look.
The following sections are included in Course 22:
How Meetings and Events Fit into Corporate Travel Platforms
What to look for in Corporate Travel Meetings and Events Technology
Key Performance Indicators for a successful Meetings and Events Programme
Meetings and Events as Imagined by Matt Irwin @ TripActions
Unlike traditional corporate travel solutions, TripActions is the only complete, end-to-end global travel, payments and expense management solution. The comprehensive, unified global platform includes online booking, 24/7 365 expert travel agents, and payments and expenses.
By putting users front and centre in its product, TripActions creates a better user experience, which ultimately drives platform adoption. With adoption high, finance and travel leaders gain the spend visibility, control, data and insights they need to optimise their programmes and policies for employee experience and cost savings. And the platform is so good, you'll want to book your personal travel on TripActions too.
Join us today in the TripActions Academy to learn about the foundations of modern corporate travel and expense management, and get deep insight into policy, inventory, and success.
Return to blog