Return to blog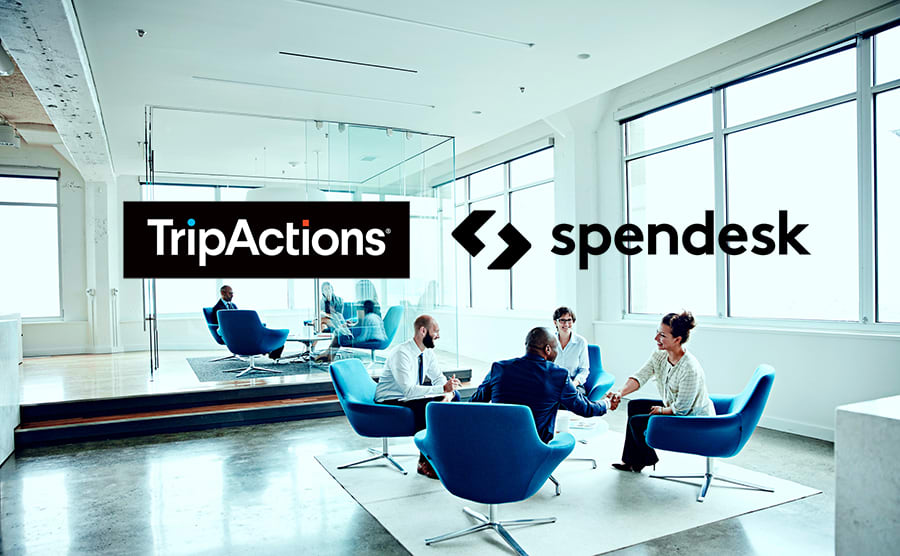 November 22, 2019
Announcing the TripActions Partnership with Spend Management Platform Spendesk
The TripActions commitment to creating the best travel experience for enterprises around the globe includes leveraging strategic partnerships to help organisations streamline their business travel programmes. By expanding these partnerships, TripActions offers even more value to organisations and their road warriors at all points of the business travel experience.
With that in mind, we're excited to announce our partnership with European startup Spendesk, a spend management platform.
Our partnership with Spendesk aligns with our desire to help customers across Europe gain better control over corporate travel expenses and overall spend management. Spendesk's all-in-one spend management platform offers:
Virtual and physical cards
Custom approval workflows
Automated expense reports
Accounting software integrations
Joint TripActions and Spendesk customers can also leverage the Spendesk platform to map travel budgets to specific teams, manage multiple currencies and subsidiaries within wallets, and utilise the mobile app while they're on the road. Spendesk helps to optimise the entire spending process by simplifying expenses associated with business and business travel, which goes hand-in-hand with the goal of streamlining the entire business travel experience.
We're excited that Spendesk has joined our ever-expanding network of partners looking to improve the business travel experience, and we look forward to the chance to offer even more value to TripActions customers throughout Europe.
Learn more about the ways the TripActions and Spendesk partnership can help you streamline your overall business travel programme.
Return to blog