Return to blog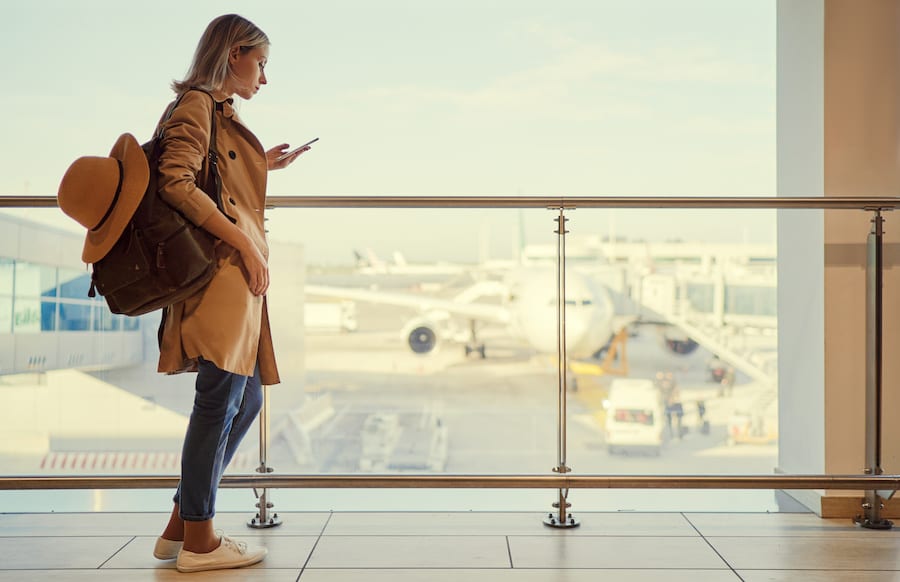 October 14, 2020
TripActions Enhances Personal Travel Booking Experience for Customers
Since the launch of TripActions in 2015, our customers' travellers have been able to access the same industry-leading booking and service experience they enjoyed on business trips for their personal travel. Our customers have taken advantage of our platform's duality and encouraged their travellers to use the platform when booking personal travel as well as extensions to their business trips.
Although business and leisure travel were disrupted earlier this year with the outbreak of COVID-19, TripActions has tracked and started to see both segments come back online as travellers and companies become more comfortable hitting the road and the skies. With that in mind, TripActions is making the experience for customers to book personal travel -- whether added onto a business trip or all on its own -- better than ever before.
When TripActions travellers log in to the app, they will select which type of trip they are booking.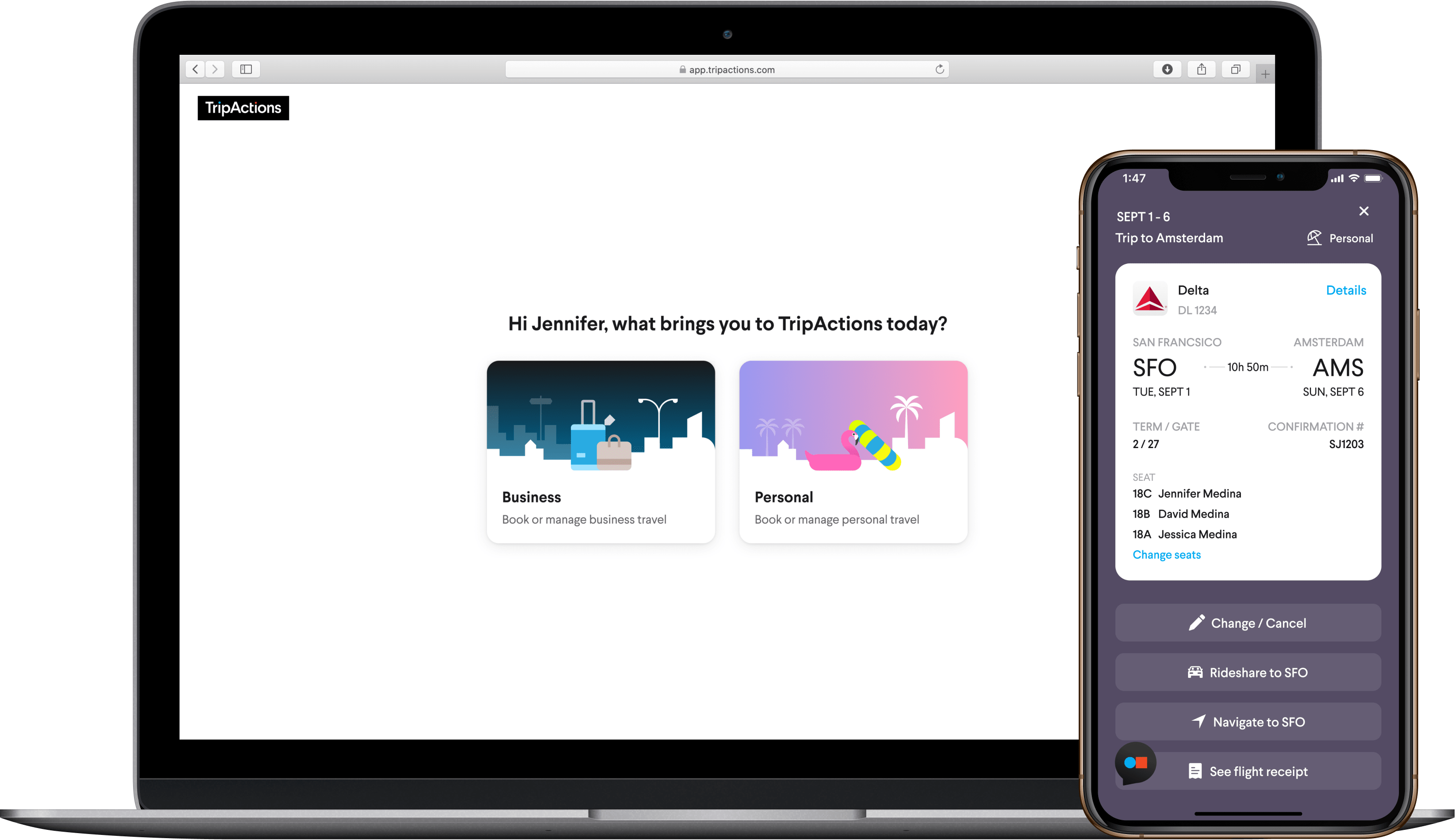 Users receive all the benefits of corporate travel that they love - at no extra cost - for their personal trips including:
The ability to book and manage travel in a single platform: Travellers can use the TripActions corporate travel platform to manage all itineraries and experience a personalised search based on their preferences including loyalty programmes, price, unused tickets, past booking behaviour and more.
Real-time safety insights: Travellers can see how COVID-19 is impacting travel including health information built into their itineraries based on departure and arrival location, infection rate by country and state, CDC risk levels, and government restrictions.
Proactive 24/7 travel agents: TripActions expert travel agents are available globally to provide world-class support in multiple languages for any and all issues that arise on personal trips.
And so much more...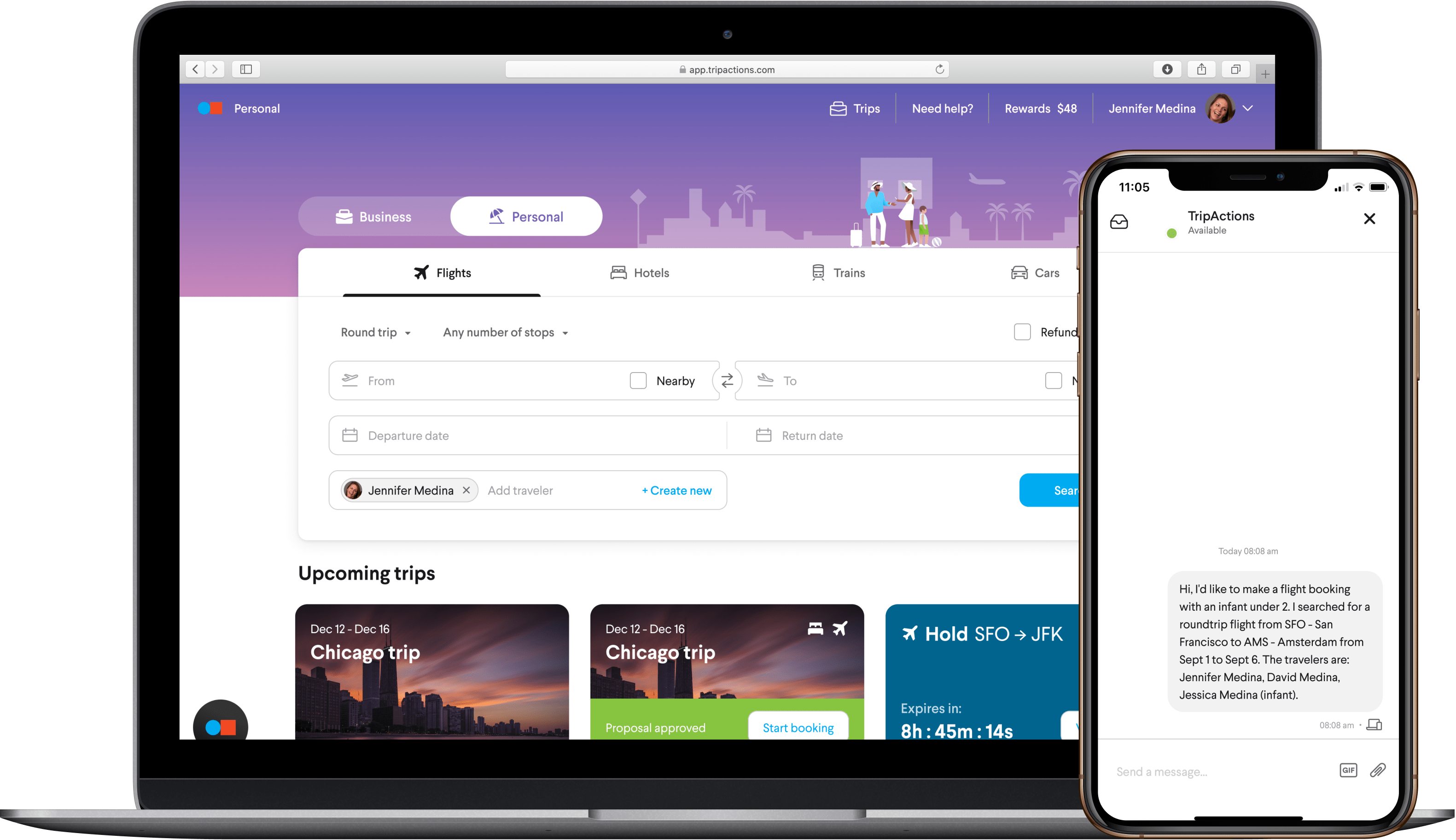 Travellers can rest easy with the knowledge that their data is handled securely. In addition, TripActions cares about their privacy and employers do not have access or visibility into travellers' personal travel bookings.
Travel managers may expect adoption of their travel programmes and tools to increase as they spread word of this complimentary benefit to their employees. Not only will travellers spend more time with the platform, but they'll come to regard it as a benefit and desired part of work and play.
To learn more about the benefits of onboarding TripActions as your travel and expense management partner, get in touch with us today.
Return to blog