Return to blog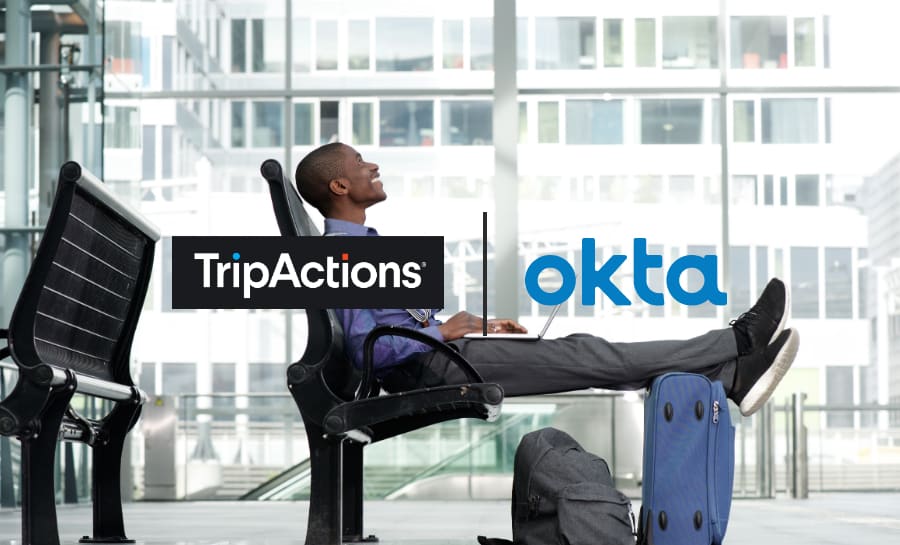 August 24, 2020
TripActions Integrates with Okta SCIM to Enable Enterprise Data Management
For a long time the process of inputting personnel data into corporate travel management systems has been manual, error-prone, and incomplete. When those managing travel are also busy ensuring traveller safety, evaluating ways to save the company money, and working through the long list that comes with facilitating a corporate travel programme, it's no surprise that they expect the systems in their technology stack to seamlessly work together.
As a continuation of our efforts to push the status quo and deliver an upleveled experience to the dedicated teams managing corporate travel programmes, we're pleased to announce an even deeper integration with Okta's SCIM. SCIM, or system for cross-domain identity management, is an open standard that allows for the automation of user provisioning.
This improved TripActions and Okta SCIM integration reduces time and effort in setting up and maintaining user accounts in TripActions while improving security of employee data. Now Travel Managers and HR leaders at enterprises large and small can safely connect two systems critical to their organisation and enjoy more flexibility to easily and securely manage their data. In short, they can add new employees and remove departing employees from TripActions automatically--without rekeying information.
The integration is extremely quick and easy for travel programme leaders to set up while onboarding, and can be added at any time. By turning on this connection, customers will experience:
Reliable syncing of new users, profile updates, and user deactivation
Consistent ability to reactivate users
Automated syncing of available employee data
Real-time visibility and control of teams' travel budgets, all in one central system
Clean and accurate financial reporting
As customers continue to turn to TripActions as their trusted travel and expense management partner, we're thrilled to be bringing this additional level of ease to enterprises large and small. To learn more about how TripActions empowers travel managers, finance leaders, and HR professionals to protect travelling employees while controlling costs, see here.
Return to blog