Return to blog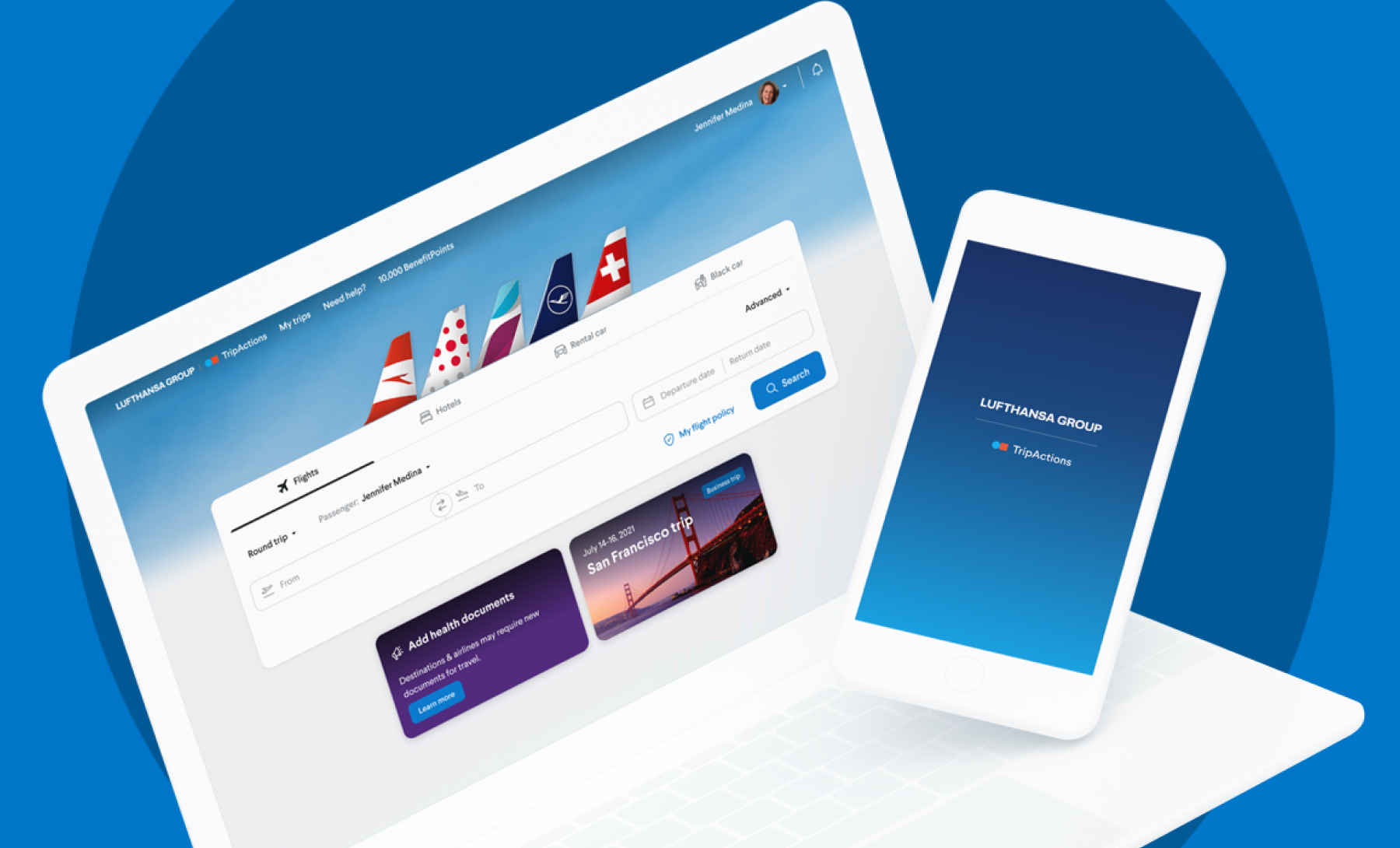 December 8, 2021
TripActions and Lufthansa Group Airlines Announce Industry-First Corporate Travel Partnership
TripActions has always been looking ahead when it comes to the corporate travel and expense management ecosystem. Now TripActions is taking another step forward in redefining the present and future of this industry.
Today, TripActions is excited to announce an enhanced strategic partnership with the airlines of the Lufthansa Group—one of the world's leading airline groups and an industry pioneer, especially in the area of New Distribution Capability (NDC).
This partnership will enable corporate members of Lufthansa Group PartnerPlusBenefit programme to book work travel with all of the cutting-edge capabilities that TripActions provides.
Targeted to small- and medium-sized businesses, this new co-branded platform—an industry-first—will enrich the corporate travel experience. And the co-branded solution offers LHG a dedicated channel to provide unique offers, as well as added customer value.
The result will be transformative for both travel managers and travellers, thanks to TripActions features like policy and profile management, duty of care, sustainability solutions, real-time reporting, 24/7 customer support, and centralised billing.
Plus, member companies can earn and redeem PartnerPlusBenefit points directly through the booking tool. And they'll enjoy all of the benefits from the airlines of the Lufthansa Group: Austrian Airlines, Brussels Airlines, Lufthansa, and SWISS.
Keep an eye out for more news in early 2022, when this forward-looking solution will launch in LHG's home markets. Then, both Lufthansa Group and TripActions will work together to enrich the experience and make for an even more robust solution, with features such as additional redemption benefits, corporate products, and additional languages, as well as expansion into new markets.
Keeping the industry moving forward and challenging industry norms is what TripActions has always been about, and this unique strategic partnership is another exciting example of doing exactly that.
Return to blog