Return to blog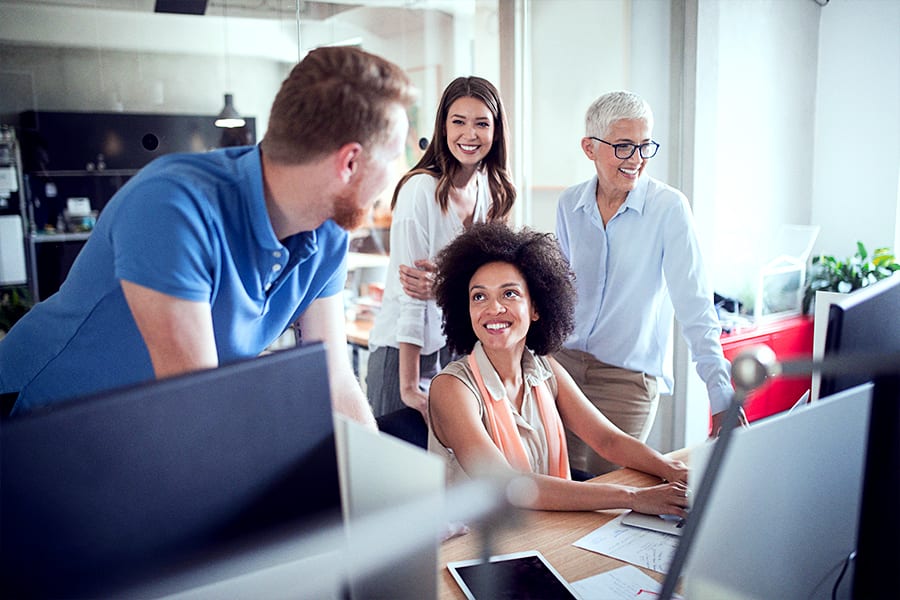 March 18, 2020
Manager Dashboard: Giving Managers Visibility and Insights
As global situations change rapidly and business travel plans need to be adjusted just as quickly, it's critical that anyone who manages a team has full visibility into their direct reports' travel. TripActions is committed to giving companies the tools they need to ensure traveller safety, especially in times of uncertainty, and maintain business travel continuity.
As a continuation of those efforts, any user on TripActions that has one or more direct reports now has access to our new Manager Dashboard. This dashboard is specifically designed to give managers an at-a-glance view of their team's travel spend, current travellers, and out-of-policy bookings that may require attention.
Similar to the TripActions Admin Dashboard, the Manager Dashboard is a one-stop-shop for everything travel-related that affects your team. The dashboard is designed to give managers full visibility into travel without having to dig through spreadsheets or pull complex reports.
With the Manager Dashboard, you also have the option to view travel data for your direct reports' teams if you manage individuals who are also managers.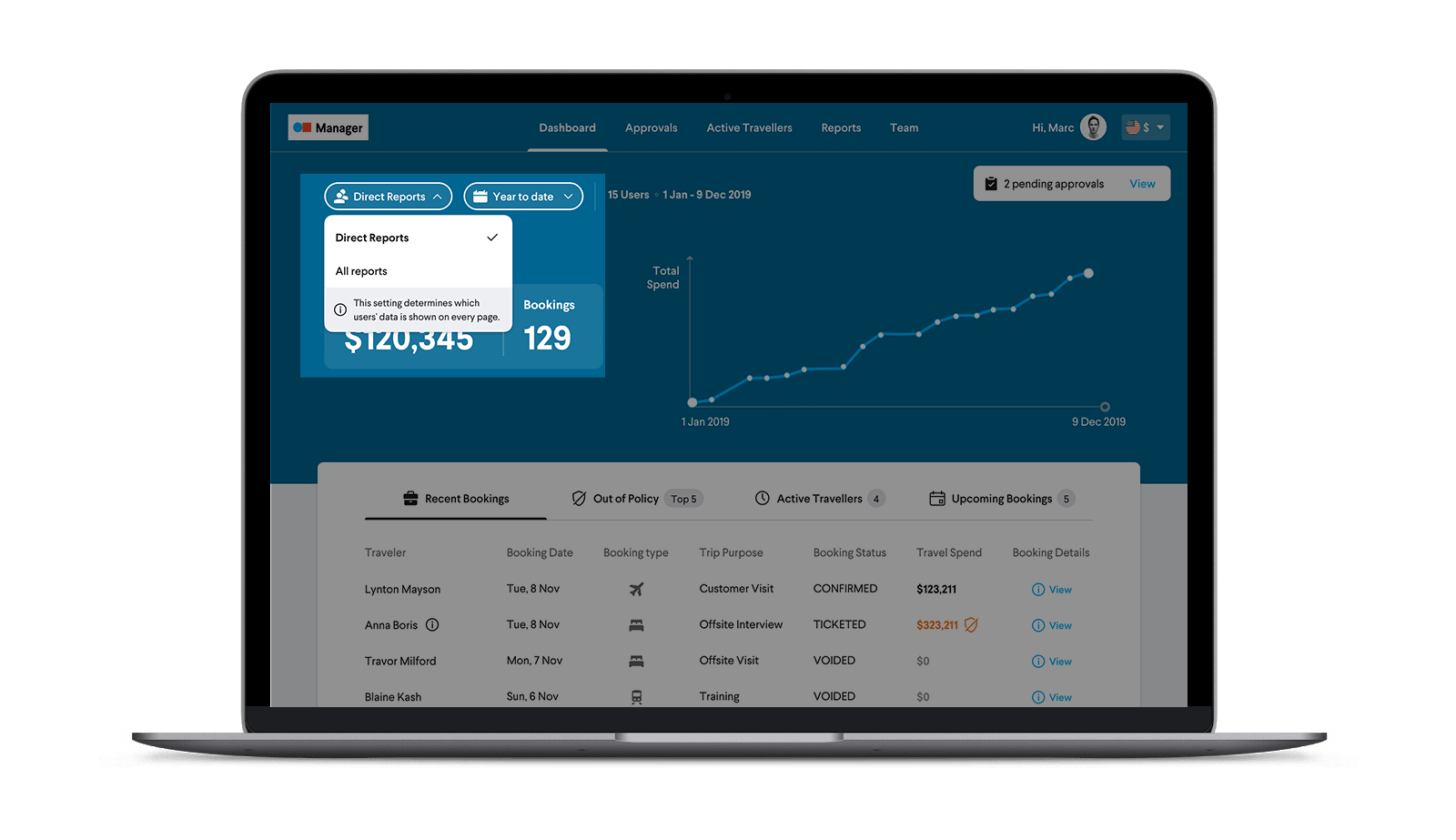 Booking Insights
Recent Bookings: Provides a consolidated view of all the bookings your team has made in a specific date range. This tab shows the booking type, trip purpose, status of the booking, and the total budgetary impact of the booking.
Upcoming Bookings: Provides an at-a-glance view of your team's upcoming travel bookings so you can plan accordingly, adjust budget, or reach out to your direct reports if their upcoming trip needs to be modified or cancelled.
Booking Details: Provides a detailed view into bookings that require further approval. Previously, managers received booking details in emails to review and approve. Now, these approvals are packaged neatly in the Manager Dashboard so managers know which trips still need to be approved without sifting through their inboxes.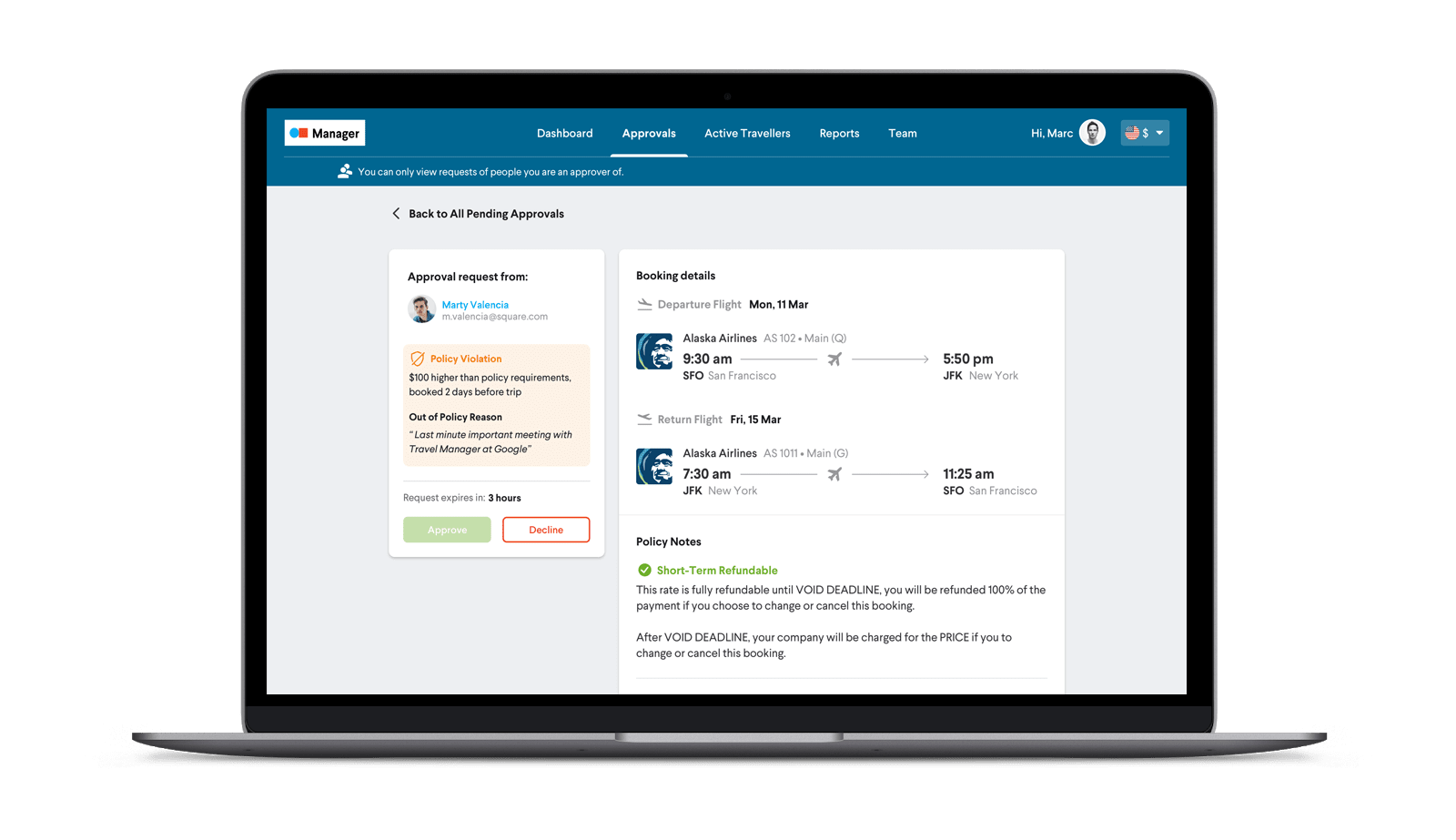 Policy Compliance Tools
The Manager Dashboard surfaces policy compliance on the dashboard home page so managers can quickly review bookings for any that are out-of-policy as well as policy offenders. Managers can use the booking details page for more information on what aspects of the booking violated company policy and see the reason their employee provided.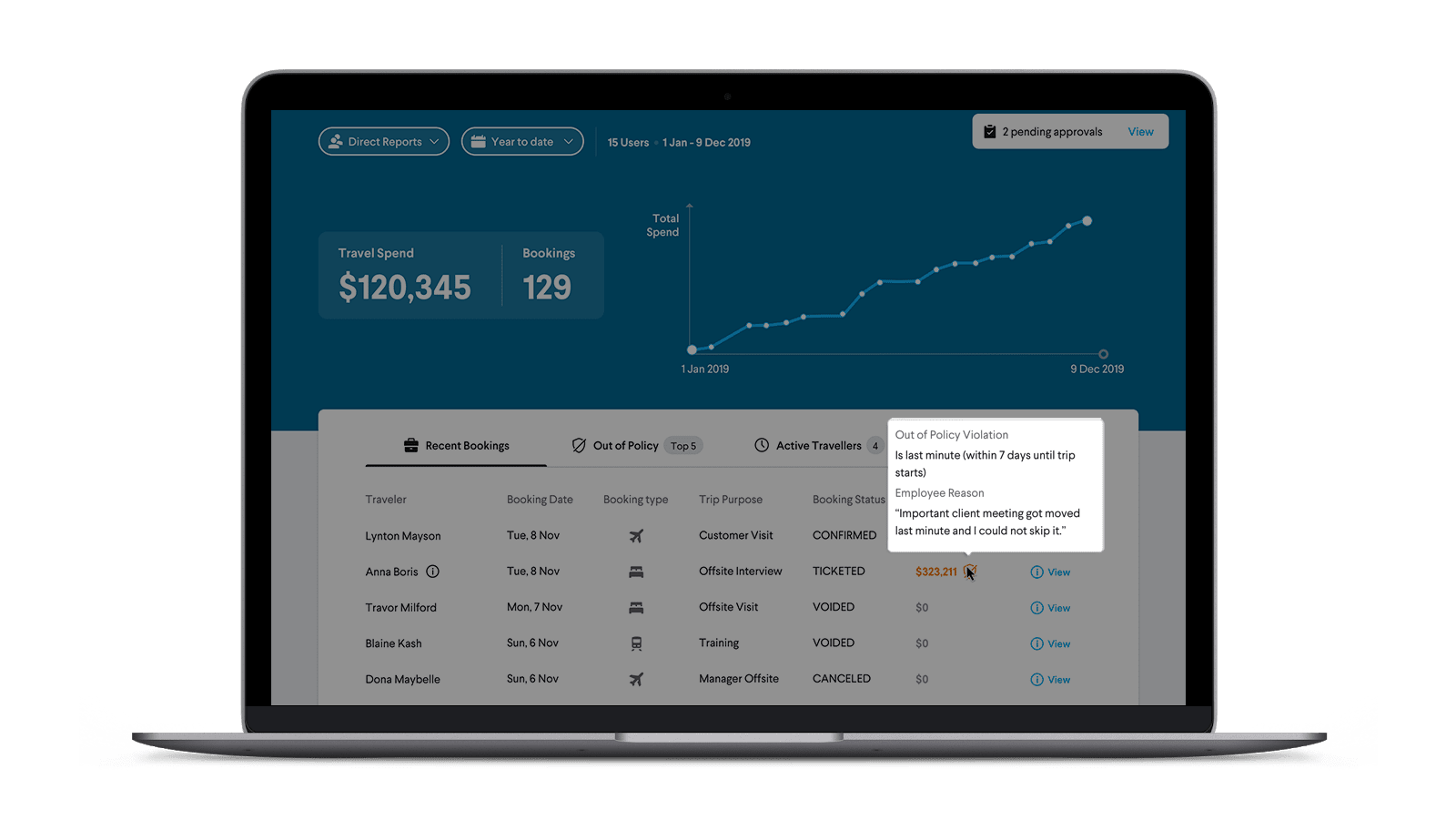 Managers can now enjoy the insights and visibility into their team's travel for better control over budget, planning, and traveller safety. Tune into our webinar on Wednesday, Mar. 25 at 5 PM GMT for a deeper dive into this feature, and a look into other new features TripActions released this past quarter.
Return to blog