Return to blog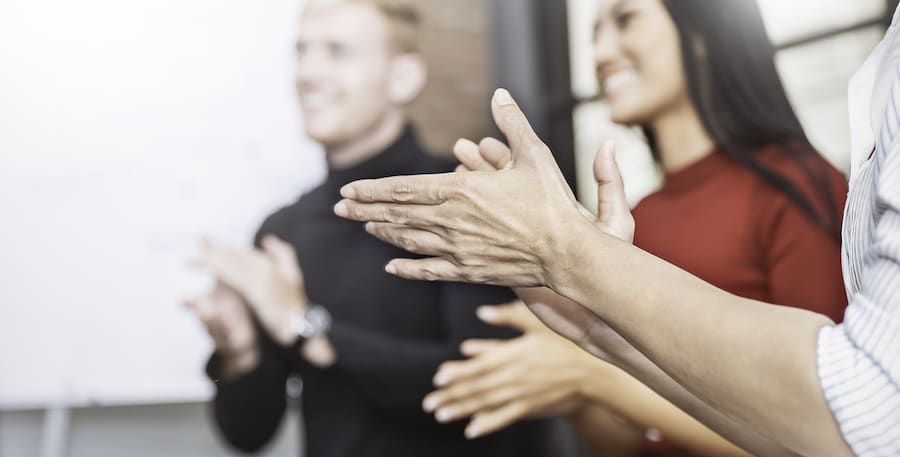 September 18, 2020
TripActions Named to Forbes Cloud 100 for Second Year
TripActions has been named on the Forbes 2020 Cloud 100, the definitive ranking of the top 100 private cloud companies in the world, published by Forbes in partnership with Bessemer Venture Partners and Salesforce Ventures.
This is the second year in a row that TripActions has been named on the list. It is clear that Forbes and the judges at Bessemer recognise the power of the mission-driven company and culture alongside its pivot to seize the market opportunity of delivering a comprehensive, unified T&E management solution with the launches of TripActions Enterprise Edition and TripActions Liquid™ this year.
"With TripActions, CFOs and travel leaders no longer have to compromise between cost control and traveller safety. They can boost traveller satisfaction and productivity, drive safety and compliance, and make their T&E programme efficient and cost-effective with modern enterprise T&E management from TripActions," said Ariel Cohen, co-founder & CEO at TripActions.
"We're both humbled and proud to see TripActions recognised among the Cloud 100 for the second year. As a mission-driven company, our focus is as strong as ever on delivering a corporate T&E management solution that combines the best online booking experience, best global TMC travel agent service, and best payments and expense technology to our corporate customers as their trusted partner."
As part of the rigorous selection process for the Forbes Cloud 100, Bessemer Venture Partners received submissions from hundreds of cloud startups. The Cloud 100 Judging Panel -- made up of public cloud company CEOs -- reviewed the data to select, score, and rank the top 100 private cloud companies from all around the world.
The evaluation process involved ranking companies across four factors: market leadership (35%), estimated valuation (30%), operating metrics (20%), and people & culture (15%).
"The private cloud ecosystem continues to mature in light of rapid digital transformations, making the competition to land one of the coveted spots on the Cloud 100 list steeper than ever," said Byron Deeter, a top cloud investor, and partner at Bessemer Venture Partners.
"In the face of this unprecedented time, digital is an urgent imperative, and the pace of innovation is accelerating. Companies around the globe, across all industries must adopt cloud technologies to enable their digital transformation," said Matt Garratt, Managing Partner, Salesforce Ventures.
TripActions last week announced the release of TripActions Enterprise Edition to meet the unique needs of global corporations who today must be agile, flexible and focused on employee safety while saving money.
More than 4,000 enterprises -- including nearly 500 added since COVID-19 -- recognise the mission-critical importance of working with a trusted T&E partner who delivers real-time data and insights, paired with flexible, scalable travel and expense management technology—all to protect travellers and control costs on their path to business and economic recovery. With its cloud-based infrastructure, scalable technology and leading business continuity and duty of care features, TripActions is the right T&E platform for today's enterprise.
Earlier this year, TripActions launched TripActions Liquid to solve the hassles of global travel payments and deliver a best-in-class experience for road warriors, finance leaders and travel managers alike.With TripActions Liquid, finance leaders and travel managers gain real-time, unified reporting of travel spend for the first time and can set smart policies to manage spend in real time. It eliminates traveller angst and guess work associated with out-of-policy spend and automates reconciliation and reporting of travel payments.
The Forbes 2020 Cloud 100 and 20 Rising Stars lists are published online at www.forbes.com/cloud100 and will appear in the September 2020 issue of Forbes magazine. The Cloud 100 and the 20 Rising Stars companies are publicly recognised at this year's first-ever virtual Cloud 100 with memorable discussions from top cloud CEOs at thecloud100.com on September 16th at 9 am PST.
Return to blog