Return to blog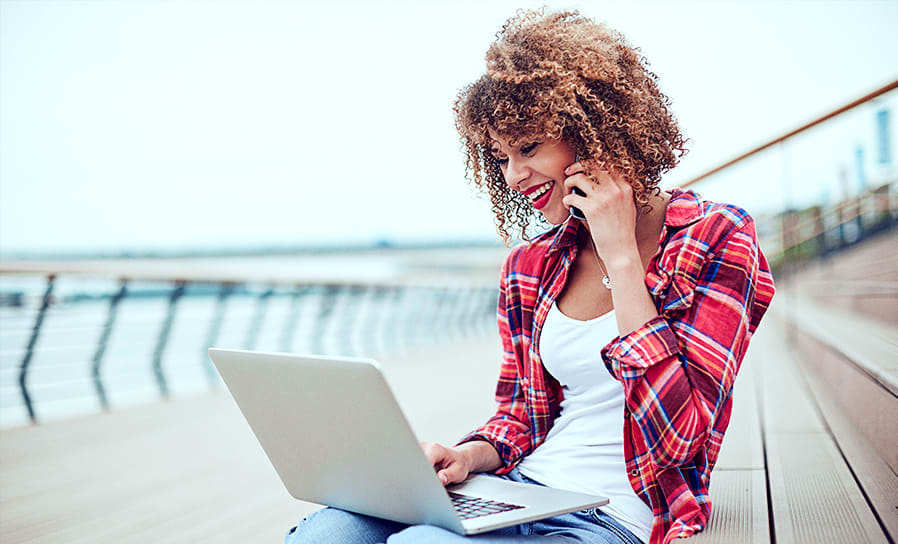 December 4, 2019
Delivering the Best Experience in Business Travel as a Slack Platform Partner
Part of making business travel a breeze for enterprises, travel managers, and travellers everywhere is making sure TripActions is always on the pulse of the latest tools and tech travellers leverage at all points of a business trip.
To ensure that we're reaching our users with important information in a way that best suits their unique needs, we've integrated with Slack to bring TripActions travel notifications and updates directly into Slack. We're excited to be a Slack platform partner, another fast-growing, innovative organisation challenging the status quo and innovating with a user-first mentality.
Keep your business travel moving smoothly with our integration with Slack. We know that for many of our customers, Slack is an integral part of your tech stack and goes everywhere with your employees — especially on business trips. Slack makes communicating with your team straightforward, keeping everyone in the loop and informed even if they're trotting around the globe.
Adding TripActions to Slack
Here's what you can expect from the TripActions + Slack integration:
Instant alerts on anything in TripActions that needs your attention on any device where Slack is enabled.
Notifications for updates to your travel reservations, check-in reminders, flight delays and cancellations, and any travel approvals that need your attention.
User can type "help" into your Slack to get help with the Slack integration itself, but please continue to use the TripActions app you know and love to chat or call us for support from our live travel agents.
TripActions is thrilled to be a Slack platform partner with other like-minded organisations that prioritise user experience above all else, and our integration with our friends at Slack is a perfect pairing. Together with Slack, we're building the future of work by delivering the best experience in business travel.
Check out the Slack app marketplace to get started with integrating TripActions into your organisation's Slack.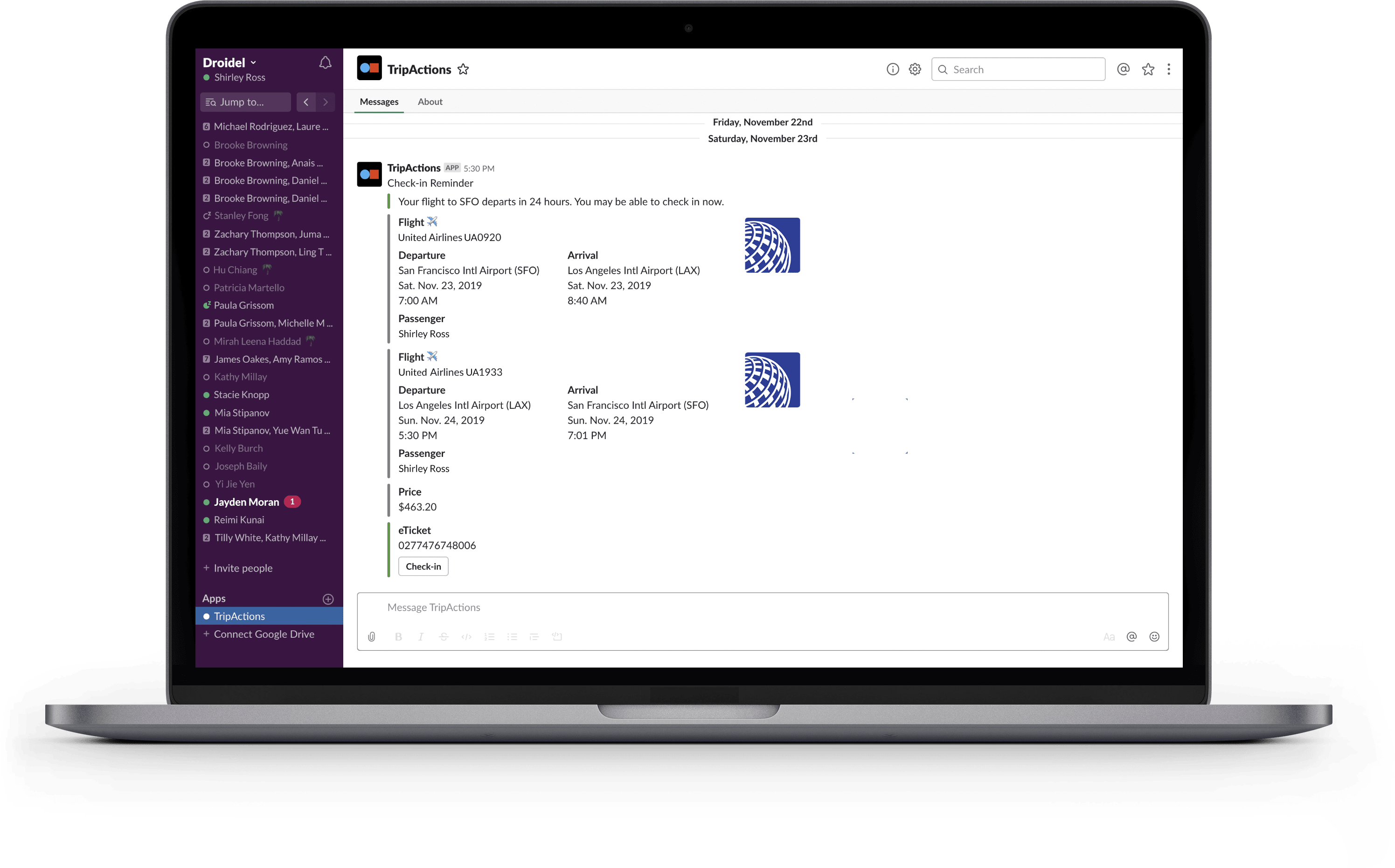 Return to blog