Return to blog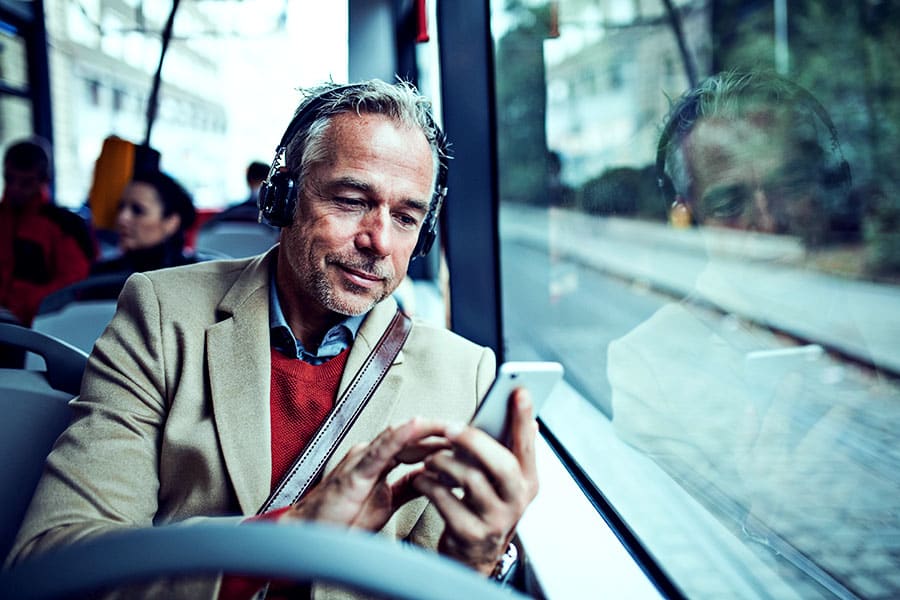 December 19, 2019
TripActions Ranks #1 in G2 Grid for Travel Mgmt Apps
TripActions ranked #1 in G2's Grid for Travel Management Apps with customers and users ranking TripActions as the easiest-to-use travel management software across all segments. The ranking is based on actual user reviews of key product features including ease of use, ease of setup, quality of support, and ease of administration.
Among those, TripActions received the highest ranking of all travel management software providers across all categories — mirroring the 93% customer satisfaction score we measure internally. (TripAction reports all of its internal statistics in real-time on its Trust & Transparency dashboard.) More than 1,613 users have provided feedback on their TripActions experience on G2 -- more than any other travel platform as of writing.
The quality of TripActions booking and support comes from the combined efforts of 24/7 365 travel agents supported by proprietary advancements in machine learning technology. The intelligent technology dramatically improves the end-to-end corporate travel experience by proactively recognising when and how a user could benefit from support. A travel agent steps in with a hands-on approach that adds value in the right way at the right time. TripActions travel agents respond, on average, in less than 49 seconds.
"TripActions is right at that sweet spot of technology-meets-service," says Canva commercial account Amanda Lim.
As more enterprises transform and innovate their corporate travel programmes and policies to put the traveller first, TripActions' always-on travel agents are an integral factor for traveller satisfaction.
"The 24/7 chat support that TripActions has is absolutely a selling point for Rivian Automotive. Knowing that [our travellers] are taken care of takes a huge burden off of me, but also makes me very happy that they can be supported the way that they need to be," says Kristin Knittel, Group Manager at Rivian, which won the Most Innovative Travel Programme Award at TRAVERSE 19.
Machine learning also improves the booking experience for travellers by serving more relevant search results and identifying when extra support is needed. It makes the process as efficient and accurate as possible, by predicting within 30 seconds what travellers are going to book with 90 %+ accuracy.
The high ranking in ease of setup on G2 speaks to TripActions' dedicated approach to getting our more than 3,000 customers up and running as quickly as possible.
"We all know about software that just sits on the shelf— stuff nobody actually uses. We don't have that problem with TripActions — we have a near 100% adoption rate, which is unheard of for any enterprise tool, let alone travel software," says David Wieseneck, VP of Finance at letgo, who spoke at TRAVERSE 19.
Driving adoption is an integral part of empowering finance, operations, HR and travel programme leaders with the real-time data and reporting that they need to make smart decisions. High adoption rates lead to increased spend visibility, control, data and insights that enterprises need to optimise their travel programmes, save money, and fulfill duty of care.
"Despite the increased travel volume, our 93 % adoption rate makes it easy to verify that people are booking the most economical options that are also within policy. That gives me comfort that we are spending less than if we were using any other platform," says Lime Accounting Manager Desene Sterling.
Perhaps nothing highlights the TripActions approach to business travel management more than a 96 % ranking for ease of use on G2. TripActions was created by putting the user first -- all users, all the time -- and crafting an experience that they love. The latest G2 rankings reinforce TripActions' ease of use for all users, including travellers, travel managers, and finance, operations, and HR leaders.
"I've booked hotels, flights, rental cars, multiple hotels, and multiple airports in 10 or 15 minutes. And I have a beautiful, cohesive itinerary where I see everything," says Kassy Morris, road warrior and training specialist at Procore Technologies.
Check out the G2 Grid for more insights. If you haven't already, share your experience and rate TripActions on G2 now.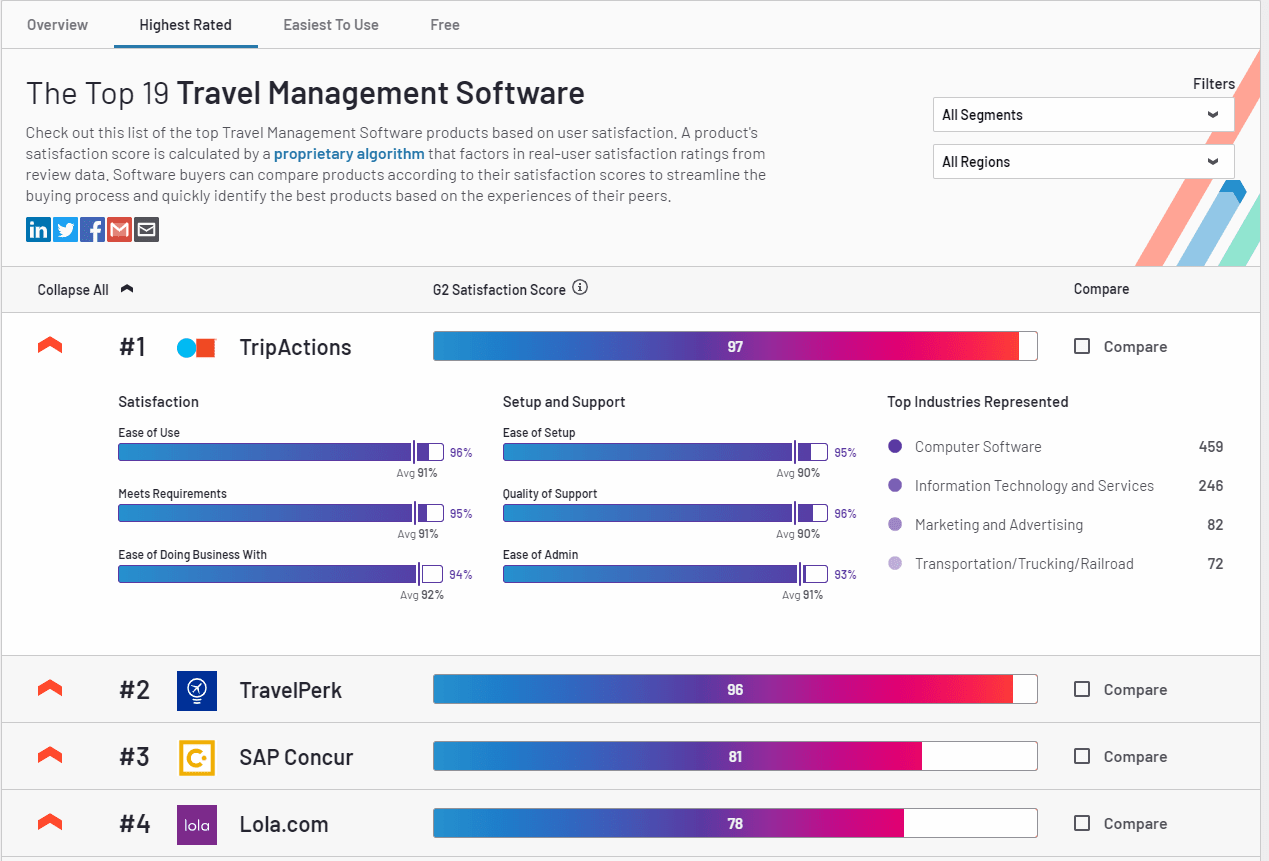 Return to blog