Return to blog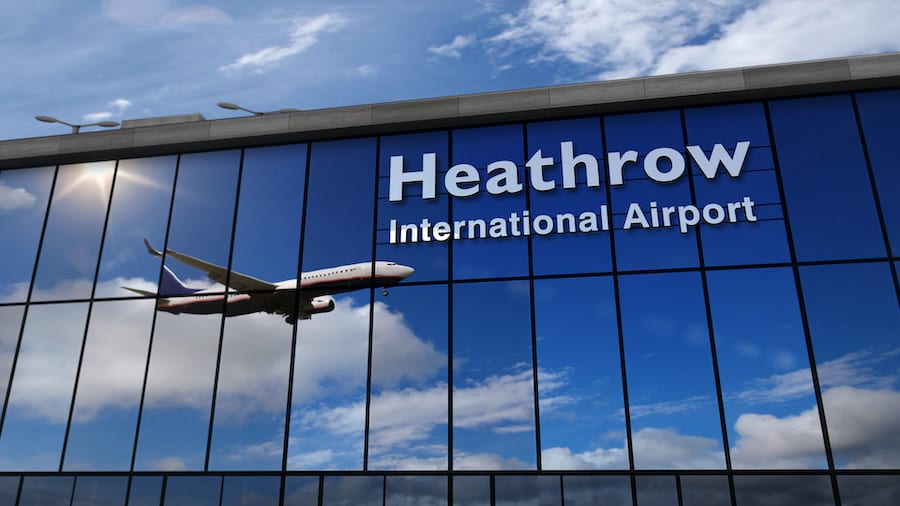 August 31, 2021
TripActions Simplifies UK-EU Travel with Sherpa Integration
What was once a simple flight between London and Amsterdam is now slightly more complicated since the start of COVID-19 and Brexit. But the show (and business) must go on!
The last year brought unique changes to EU business travel from the UK including new requirements for business visas, health passports, proof of sufficient funds, and restrictions around the types of permitted business activities.
Planning, preparation, and communication is key as travel managers and their travelling employees become accustomed to the new rules. There are, however, some changes that can't be precipitated. Ever-changing diplomacy and restrictions that are further affected by COVID means travel managers and travellers need access to real-time data as soon as each employee is ready to book.

With the Sherpa integration on TripActions, international travellers can now review the restrictions and documents necessary before they confirm their trip.
TripActions customers simply search and select flights or rail tickets. Before purchasing, they can see all necessary information in real-time, including:
International travel restrictions in a centralised placed before booking travel
Visa requirements based on destination and traveller passport type
Mandated health passports/documentation required upon entry
Testing, quarantine and mask requirements upon arrival
Travellers can even select to have notifications of any travel restriction related to their trip sent weekly leading up to the departure.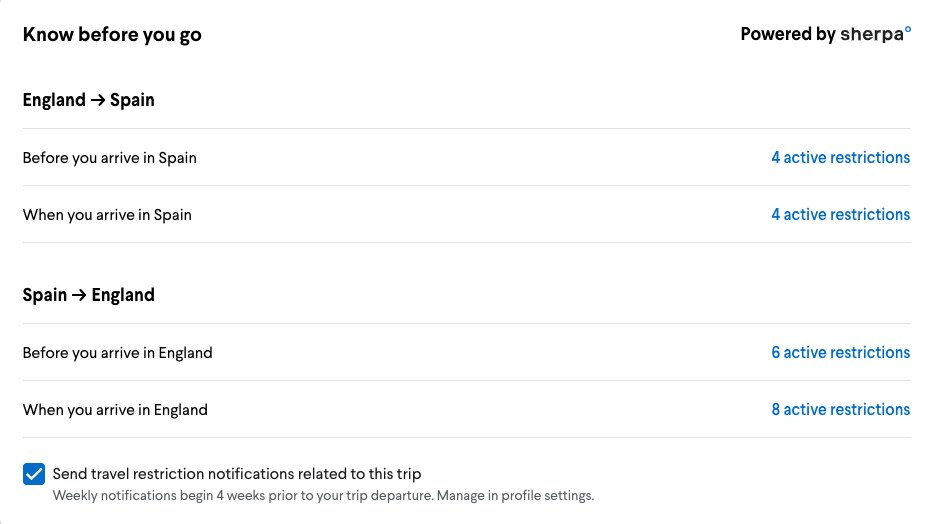 In partnership with Sherpa, TripActions is the single source of truth for all international travel information needed for employees, travel managers, executives, and even leisure travellers.
Join the webinar Brexit: How to Navigate the New Rules for Business Travel on Thursday, September 2, at 2 pm BST / 3 pm CEST to learn more about the new rules and changes that Brexit brought to business travel as well as policy and planning updates to consider from TripActions VP Marketing EMEA Simone Buckley and other industry leaders.
Return to blog