Return to blog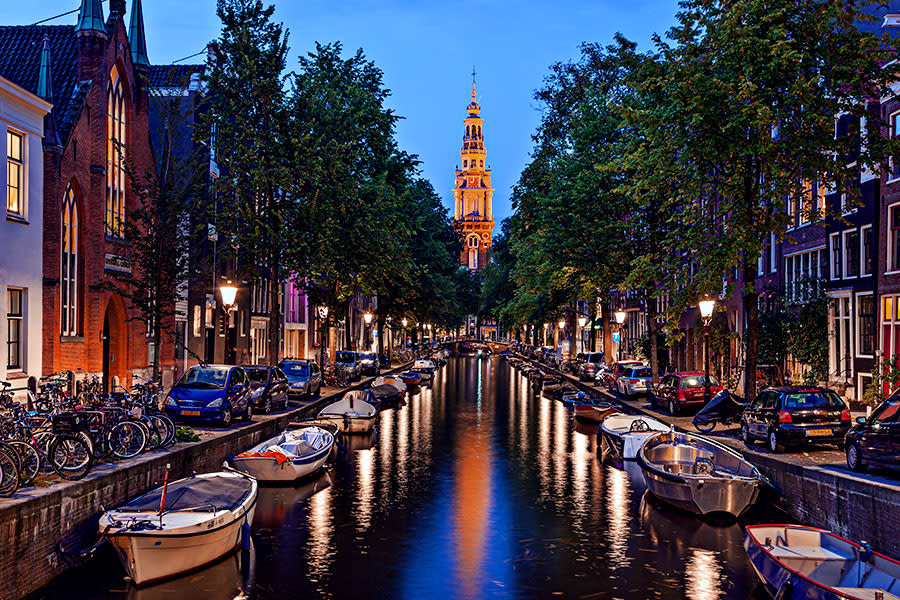 October 31, 2019
TripActions Top Highlights from ACTE Amsterdam
The TripActions team recently attended ACTE Amsterdam, which brought together 600 business travel suppliers and corporate travel managers to connect and share new ideas.
ACTE's mission is to create meaningful dialogue for the global corporate travel community through education, advocacy, and research. AJ Behniwal, TripActions EMEA Customer Success Director, spoke about the evolving role that technology has in improving business travel in a breakout panel alongside executives from TomTom, Roadmap, Cognizant, AkzoNobel, and Damen Shipyards.

The discussion focused on how the consumerisation of technology is driving traditional TMC's to become more innovative and forcing them to embrace technology. The panellists shared how companies should leverage technology and machine learning to drive user adoption and craft a corporate travel programme that travellers actually want to use. It was a very engaging session with audience members sharing their insights and questions throughout the conversation.
From getting buy-in for new technologies to the changing nature of the corporate travel manager, how the role of the travel manager is changing, these are TripActions' key takeaways from ACTE Amsterdam 2019:
Corporate travel managers need to work as a team to get buy-in for new technologies
To drive change within an organisation, corporate travel managers need stakeholder buy-in from the top. Who are the influential decision-makers? Who do you need to loop in from the very beginning?
As technology begins to revolutionise the way companies manage their corporate travel programme, corporate travel managers need to drive this change by building a business case and engaging those who hold the final decision.
The role of the corporate travel manager is changing
With the global business travel industry evolving, it is evident that the roles and skills required by corporate travel managers also change.
There's more information to understand and insights need to properly apply it to a successful corporate travel policy. Corporate travel managers today should know about GDPR and security infosec. They should be at the forefront of technology that helps ensure their travellers get from A to B in the most efficient manner whilst ensuring effective expenditure of their travel budget.
An opportunity has been created for corporate travel managers to take on innovative ways of thinking to save their company money and choose an end-to-end solution which will streamline processes and create a positive business travel experience for all employees.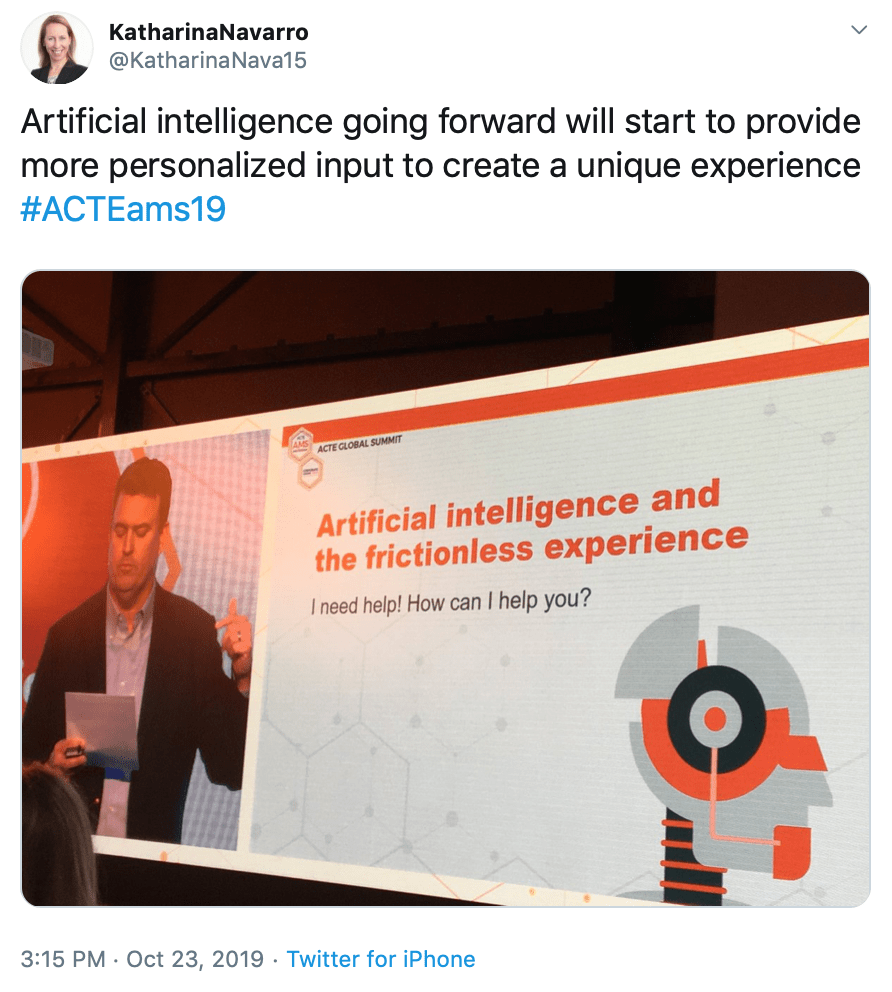 All travellers should receive an executive experience
A theme that ran across the conference was the idea that corporate travel managers should provide an executive experience for all their travellers regardless of their seniority in an organisation.
Business travel can sometimes be painful and time-consuming. Leveraging technology, mobile-friendly business travel platforms, and partnering with businesses who put the traveller first will change the way that road warriors look at travel. This will not only drive user adoption across the business, but also enable companies to have clear visibility of travel spend and Duty of Care.

Trust your employees
Why restrict business travellers with hard travel policies? If a company has hired the right people, the employees should be able to choose what's right for the business. Industry leaders are seeing technology drive gamification for the end-user, encouraging them to choose more cost-efficient options for businesses.
TripActions has embraced this by incentivising employees to book cheaper accommodation with rewards. This is a win-win for the company and employee and encourages employees to consider the company goals when booking travel.
TripActions policy controls are built with the understanding that individuals have their own wants, inclinations, and perspectives. For example, a fare cap made for the majority of domestic travel wouldn't make sense to a salesperson who makes frequent long-haul trips. The TripActions platform allows for more dynamic policies that in turn gives travellers more flexibility when booking based on fares that would otherwise not fit within a rigid policy.
Let's Meet in Europe
ACTE Amsterdam was an incredible opportunity to come together with the business travel community in person -- but we're just getting started. TripActions will be at GBTA Munich, Web Summit, and other industry events across Europe in the coming months. Make sure you stop by the TripActions booth for some cool swag and to meet our European team!
Return to blog