Return to blog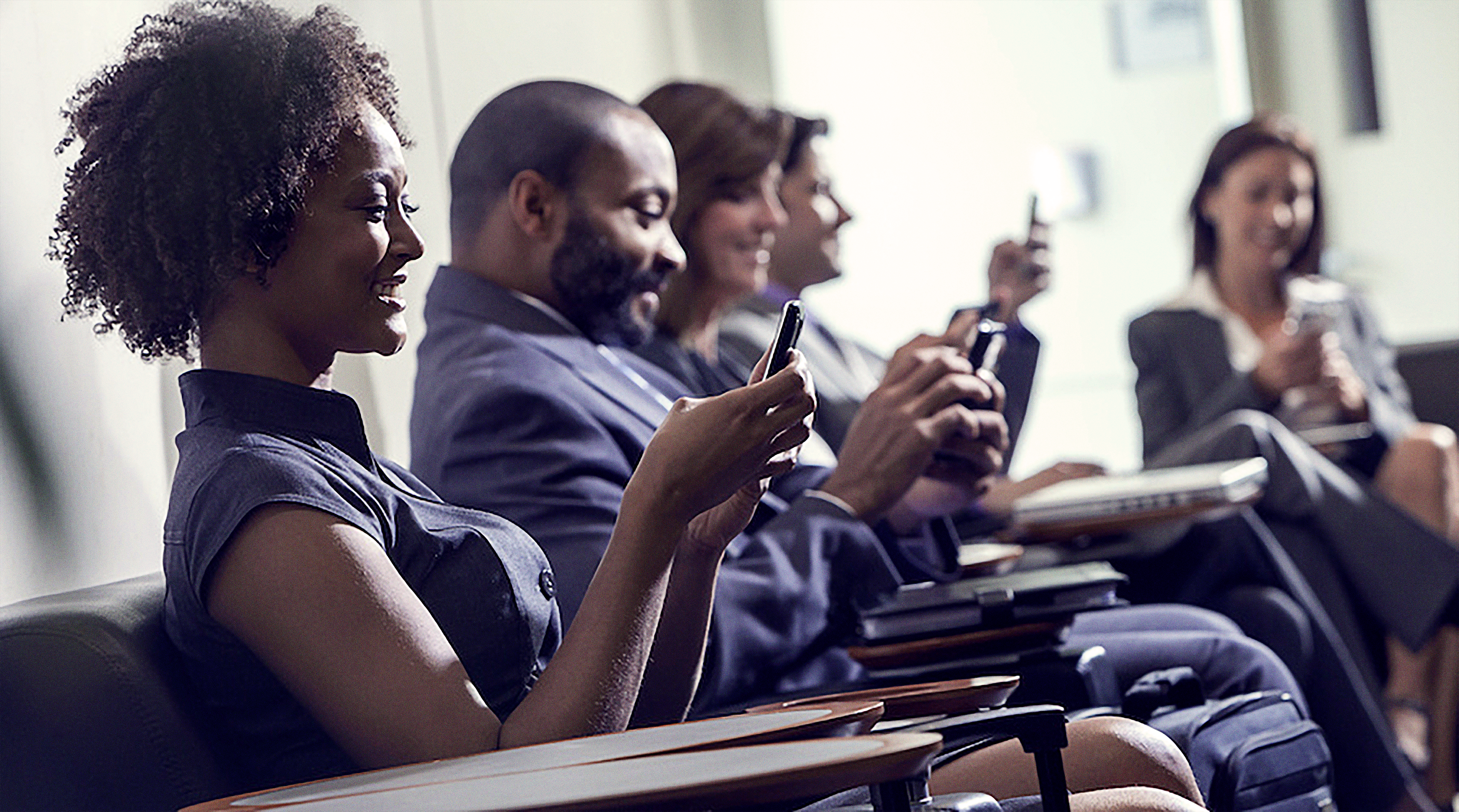 December 25, 2019
Why Business Travel Improves with an End-to-End Platform Experience
Business travel and expenses consistently reign as the second largest company cost as employees continue to visit global clients, customers, and colleagues to close deals, build rapport, and develop relationships. This comes as no surprise as a recent Skift report shows that more than 90% of employees believe corporate travel to be beneficial to business, showing that face-to-face interaction is where value is added.
Despite this, travel management has long been left behind in terms of innovation, and as a result companies can experience a slow, ineffective and costly process. Business travel solutions, like travel agencies and older TMCs, indirectly encourage travellers to go rogue and book outside of company policy due to frustrating experiences, ineffective tools, and unimpressive inventory.
Employees taking travel into their own hands can be bad news for the Travel Manager as this leads to messy reporting, evaded duty of care and difficulty implementing policies. However, introducing an end-to-end travel management platform could be your solution to gaining control of company travel and keeping employees happy.
How Does an End-to-End Business Travel Platform Work?
An end-to-end experience simply means you and your employees can action an entire process, from beginning to end, all in one place.
As a Travel Manager, you could use the tool to put together and implement a travel policy and empower employees to book for themselves whilst enjoying visibility across spend, savings, and travellers alike. In contrast, employees will be able to book hotels, flights, cabs, and trains in one place, carry a live digital itinerary in their pocket and access 24/7 global travel agents from the moment they book to the moment they land home.
Having an end-to-end business travel experience like this simplifies the entire business travel process from booking to reporting and saves time for all parties whilst improving efficiency and driving adoption.
A Simplified Process for Business Travel
Company business travel can fall into unmanaged processes like booking through various online aggregators. Sometimes this method can be through choice, other times it can be an act of rebellion with employees working around the bad experience of their current travel provider. This approach can make it difficult to stay on top of controlling spend, implementing travel policies and employee duty of care.
However, modern solutions are helping companies now improve this visibility, reducing risk for inefficiencies during reporting and providing an improved duty of care solution.
Creating a more sustainable travel programme like this can be made easy through choosing a business travel management platform that's built to scale with you. The right platform could further power your process with expense integrations, a UI that helps implement your travel policy, and automated reporting. It's an investment that makes your job easier as a travel manager and simplifies your process.
Better Adoption across the Board
As more millennials join workforces everywhere, there are new mindsets and requirements to consider in how they book business travel. Apps and software are instrumental to our personal lives, so young professionals are used to the quality, speed, and efficiency these provide and expect the same from professional tools.
Enterprise solutions don't need to deliver lacklustre experiences. It's a new age of SaaS where corporate tools can deliver as much joy as consumer experiences. Excellent content, good UI, and innovative machine learning that streamlines experiences are just some features a modern business travel management platform can provide.
Introducing tools with an improved feature offering and frictionless user experience can drive adoption company wide. "Organisations are realising that if they put their travellers first and deliver a corporate travel programme users love with the right inventory, ease of use, personalisation, and support from global travel agents when and where you need them, they'll willingly use the platform," said TripActions co-founder and CTO Ilan Twig.
Save Time Booking, Spend It Being There
When it comes to travelling for work, the employee wants to be focused on the meeting itself, not the travel. However, due to inefficiencies or lack of support, the process of getting there can sometimes get in the way -- whether it's flight delays or cancellations, lack of wifi or hotel locations from hell.
The streamlined process a business travel platform provides means the time consuming and frustrating battles of unmanaged travel disappear. Travel managers can quickly and efficiently implement a travel policy and empower employees to book their own trips so their preferences are met within policy and traveller happiness skyrockets.
Modern TMCs can provide 24/7 global travel agents and a live itinerary that lives within the app and updates with any cancellations, delays and travel time -- so your employees can focus on why they're there rather than how they get there.
Exploring modern travel management companies and platforms will bring to light some of the innovative ways you can streamline your travel process and policy, and improve employee happiness along the way. End-to-end experiences don't just belong to the consumer world, business travel solutions are now reflecting the growth of web-based platforms, mobile-first mentality and the changing needs of the modern traveller and businesses themselves.
Return to blog