Return to blog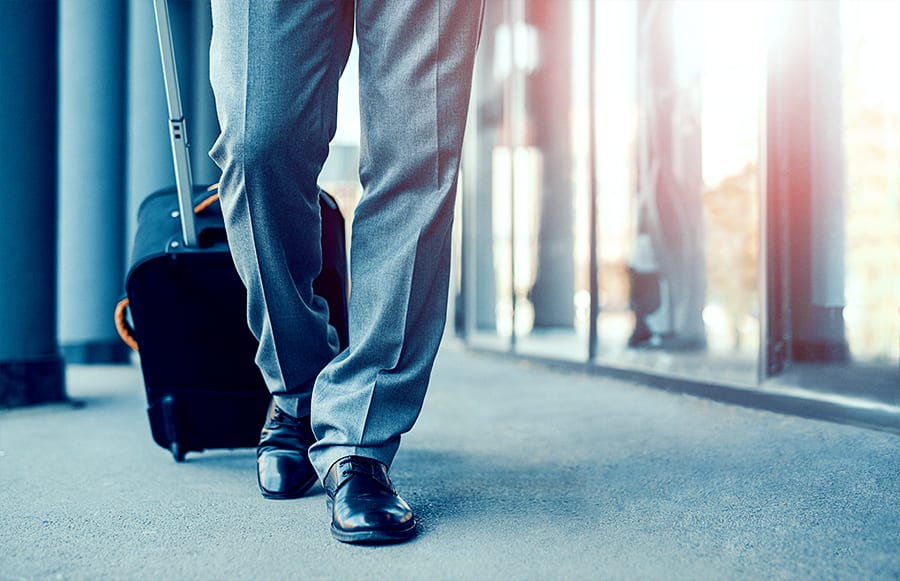 April 2, 2020
Why Joining TripActions — In the Middle of a Major Health and Economic Crisis — Has Never Made More Sense
"New products succeed not because of the features and functionality they offer but because of the experiences they enable." - Clayton Christianson, HBS Professor & Disruptive Innovation Legend
This is a crazy time to join a travel technology company, right? While the pandemic and its economic impact are unprecedented, challenging times are not new to the travel industry. Product innovations that solve important problems and enable great experiences consistently prevail, especially during times of crisis.
I learned this first hand during some tough times as CEO and co-founder of Yapta, which emerged successfully from the last big economic downturn in 2008. The global financial markets were melting down, demand for travel was tanking, and Sequoia Capital had sent its now legendary "RIP Good Times" memo to all of their portfolio company CEOs. It was an ominous and uncertain time. We had to make hard decisions to stay afloat, but our small and talented team in Seattle hunkered down to navigate the turbulent ride.
As a former VP of Marketing at Alaska Airlines, I had come to understand the science behind dynamic airfare pricing. Yapta ("Your Amazing Personal Travel Assistant") innovated a unique airfare and hotel rate tracking and alert system that provided travellers with unparalleled price transparency and the information they needed to book for less. Yapta also helped travellers secure credits and refunds when their booked flight suddenly became available for less.
It turns out that Yapta's value proposition was a perfect fit for the great recession of 2008: saving travellers money. With a strong focus on the traveller experience (easy to use, easy to save), consumers loved the service. But what really allowed Yapta to ultimately thrive during the recession were the hard-earned and well-timed partnerships that allowed the company to pivot to the business travel market. We forged important alliances with Mastercard Corporate Card and pilot programs with BCD and CWT — all to deliver price transparency and new cost savings to the corporate market. A strategic investment from Concur followed, along with funding from our early VC investors, putting Yapta in a position to get after it during a downturn. The business travel market was one of the first to rebound in that downturn. By 2019, with more than 8,500 corporate accounts under its belt, new leadership and nearly 14 years after its founding, Yapta was acquired by Coupa Software in a successful exit.
The Yapta experience reinforces why this is exactly the right time for me to join TripActions. In my view, TripActions is the leading innovator in the corporate travel industry — particularly over the last several weeks as the company has driven rapid innovation in the marketplace around traveller safety, business travel continuity and duty of care features and functionality. I'm proud to be joining an intelligent and committed team as VP of Product Marketing & Strategy.
TripActions' maniacal focus on product innovation and the user experience resonates with me. With a strong leadership team and a culture founded on transparency and challenging "the status quo", it reminds me of the best success-oriented cultures I've been fortunate to be a part of (including Alaska and Electronic Arts).
Most importantly, TripActions' product and core value proposition is especially relevant to the needs of corporate travel leaders in this extremely challenging environment:
Excellent user and traveller experience that drive adoption and visibility.
Data to support traveller safety and exceptional duty of care.
Cost savings and control.

TripActions has ushered in an era of "Dynamic Corporate Travel Management" which includes the innovation of its advanced payment solution, TripActions Liquid™. Its rapid growth and adoption in the market (nearly 4,000 corporate clients and climbing, with a 90%+ adoption rate and 93% traveller satisfaction) is strong proof that they've got it right.
The company's client and traveller satisfaction ratings, as well as their retention rates, all lead the industry. During this global coronavirus crisis, TripActions has also shown great speed and agility in building and launching new solutions, and providing information that enabled corporate travellers to reach their destinations safely and with complete transparency — all of which was widely appreciated by clients, suppliers, and partners.
The people at TripActions are superbly creative and smart. As I've gotten to know the company over the past few months – at conferences like Phocuswright and Money2020, and through meetings with many of their dynamic people including co-founder & CEO Ariel Cohen, CMO Meagen Eisenberg, and VP Booking Experience & Supplier Strategy Danny Finkel — it became clear that their entrepreneurial drive, vision for the future, and focus on solving meaningful problems for users will continue to disrupt the travel industry.
As we confront a global economic downturn beset against the uncertainty and disruption of a pandemic — it, oddly, feels familiar to me. As we've learned in the past — post 9/11 and post 2008 financial crisis — the corporate travel industry is resilient, and is among the first to rebound after a downturn. The human need to connect — to meet customers, partners and colleagues — and to do business face-to-face always brings it back. While the speed of an economic recovery is fully dependent on the speed at which we all solve this global health crisis (and we must do that), latent demand for travel continues to rise behind the levy —and it's poised to burst.
I believe TripActions is uniquely positioned in the industry, armed with ample capital and strong leadership, to gain market share through this (hopefully short) downturn with its "best in class" solution. We are fundamentally in the business of connecting people to enable business growth, and the world will soon be focused on growth again. When all of the conferences and events are rescheduled, and the planes are flying, and the hotels are back to capacity, TripActions will be in the pole position, with the right product to fuel the industry's return to growth and to sustain its own rocket ship trajectory. I'm all in for that.
I'm looking forward to working with the talented team at TripActions to lead product marketing and partner marketing — and with its extended team of partners and suppliers — to drive the company and the corporate travel industry forward to new heights.
Last — be sure to spread some hope and joy around the world: take the #PassThePlane Challenge!
https://letsgo.tripactions.com/passtheplanechallenge/ https://www.facebook.com/groups/passtheplane/
#PassThePlane #Hope #WeWillRecover #FlyingAgainSoon
Return to blog