Return to blog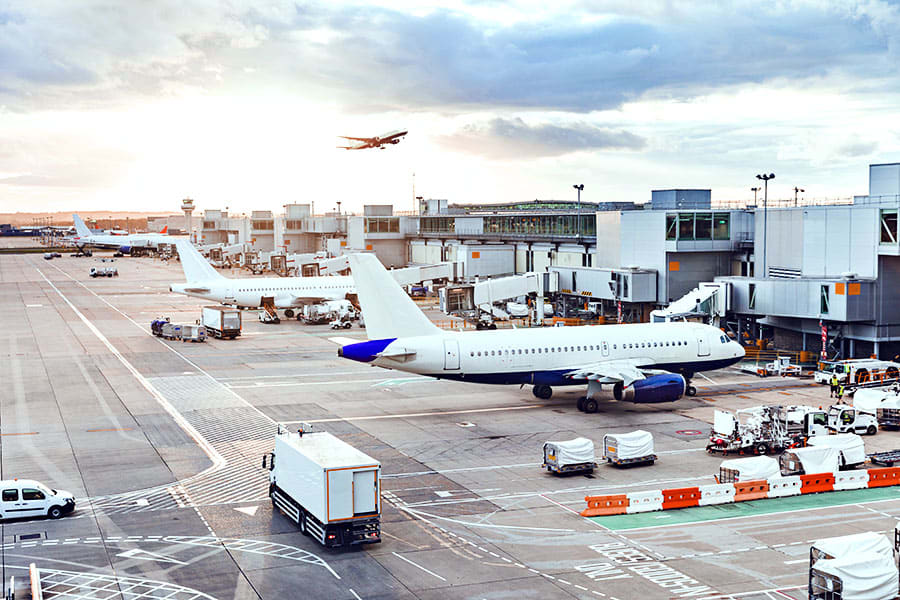 November 20, 2019
Why You Need a Corporate Travel Policy
Imagine the scene: One business traveller is waiting in London St Pancras International for the train to travel to Paris Gare du Nord. Another just rang to ask about the last-minute booking policy after her flight from Abu Dhabi back to London was delayed until the next day. Then there is a group of 10 managers arranging an upcoming international trip to San Francisco for a conference -- and they're eager to know the hotel's location to start organising client dinners. And you can't forget about the team of marketers who are wondering what kind of venue they can book for their offsite in Edinburgh.
You, the travel and procurement leader or finance professional, is sitting in the office in London receiving requests left and right -- some urgent and others less so -- and the pile of questions and approvals continues to grow every day without end.
It's time to face the situation: Your company needs a corporate travel policy and the right tools to not only clarify what is and is not permissible when planning a trip, but also to provide your business travellers with the booking experience and 24/7 365 support they need to transform business travel into the strategic lever for growth that it should be.

Business travel can be a powerful to build contact, business and even employee morale, but it can also bring complications and costs to a growing business if not managed well. Founders and business leaders experiencing exponential growth often hit this roadblock when they recognise that the ad hoc, unspoken rule that team members book on their own and expense what feels right just does not work anymore.
Therefore, a corporate travel policy is an attempt to organise travel so it becomes as effective, cost-efficient, and easy for everyone involved. It is the set of rules and parameters set by business leadership to manage employees' bookings and spend when visiting clients, prospects, colleagues, and conferences.
The role of a corporate travel policy today is not only to save the company money, but to implement an end-to-end solution which streamlines processes and creates a positive business travel experience for all employees.
In the optimal case, a corporate travel policy is implemented with a smart technology provider to offer business travellers the best available inventory at the most cost-effective prices, give travel managers the ability to identify trends that cut costs, and provide the capability to build a travel programme that scales with the business as it grows.
A well-crafted travel policy ultimately creates a better experience for travellers to drive higher adoption and satisfaction. It is the ultimate win-win-win.
Why You Need Smart Technology to Back the Policy
As AJ Behniwal, TripActions EMEA Customer Success Director, discussed at ACTE Amsterdam, technology has an important but evolving role in improving business travel.
AJ explains how companies today can leverage technology and machine learning to drive user adoption and craft a corporate travel programme that travellers actually want to use. Through the consumerisation of technology, business travellers have access to more innovative business travel platforms whose user experiences more closely mirror those of the apps and tools they use in their personal lives.
Leveraging technology, mobile-friendly business travel platforms, and partnering with businesses who put the traveller first will change the way that road warriors look at travel.
These modern travel tools powered by AI and machine learning technology can use past search history, loyalty programmes, and other information to quickly learn a traveller's preferences and surface the results they're most likely to book. They can also calculate and surface the median price per search to ensure your travellers are making the most responsible decisions for the business without sacrificing their needs.
In addition to using a corporate travel policy and smart technology to gain visibility into travel spend and better strategise, it also helps travel, finance, and HR leaders better advocate for the business travellers.
Why a Corporate Travel Policy Is Key to Employee Success
A well-crafted travel policy plays an integral part in enhancing employee happiness and productivity whilst giving road warriors more choice and control amplifies the positive impact travel has on employee sentiment.
A travel policy implemented with a smart technology provider also increases employee productivity. There is invaluable time and stress saved when your business travellers have access to booking technology that knows their preferences and a 24/7 365 support team that can take care of issues quickly should they arise. Travel managers can also give employees the opportunity to receive rewards for making smart travel choices.
The issue of business travellers' safety is also at stake. When travellers are booking on their own, it is nearly impossible to keep track of schedules and where your team members are at any moment. If travellers aren't using a designated booking tool, managers have little visibility into where they are at any given point in their travels, but still have the responsibility of keeping them safe.
Implementing policies, programmes, and platforms that keep track of travellers before, during, and after their business trips helps ensure safety across the board. Duty-of-care tools such as a live traveller map help you quickly see where travellers are and who may be in harm's way helps in times of emergency. Your corporate travel policy works in tandem with your travel management solution to help ensure travellers are safe and productive on the road.
To learn more about why your company needs a corporate travel policy to boost productivity, save on business travel costs, and grow business, get in touch with TripActions today.
Return to blog