Make business travel about the business again
Our recently rebuilt flight storefront puts all the information road warriors care most about right up and centre:
Travellers easily understand company policy with a colour coding system
Easy shopping of all available carriers and seat products
An industry-defined star rating system that categorises diverse airline offerings for easy comparison
Branded fare comparison to help travellers easily understand what's included with each choice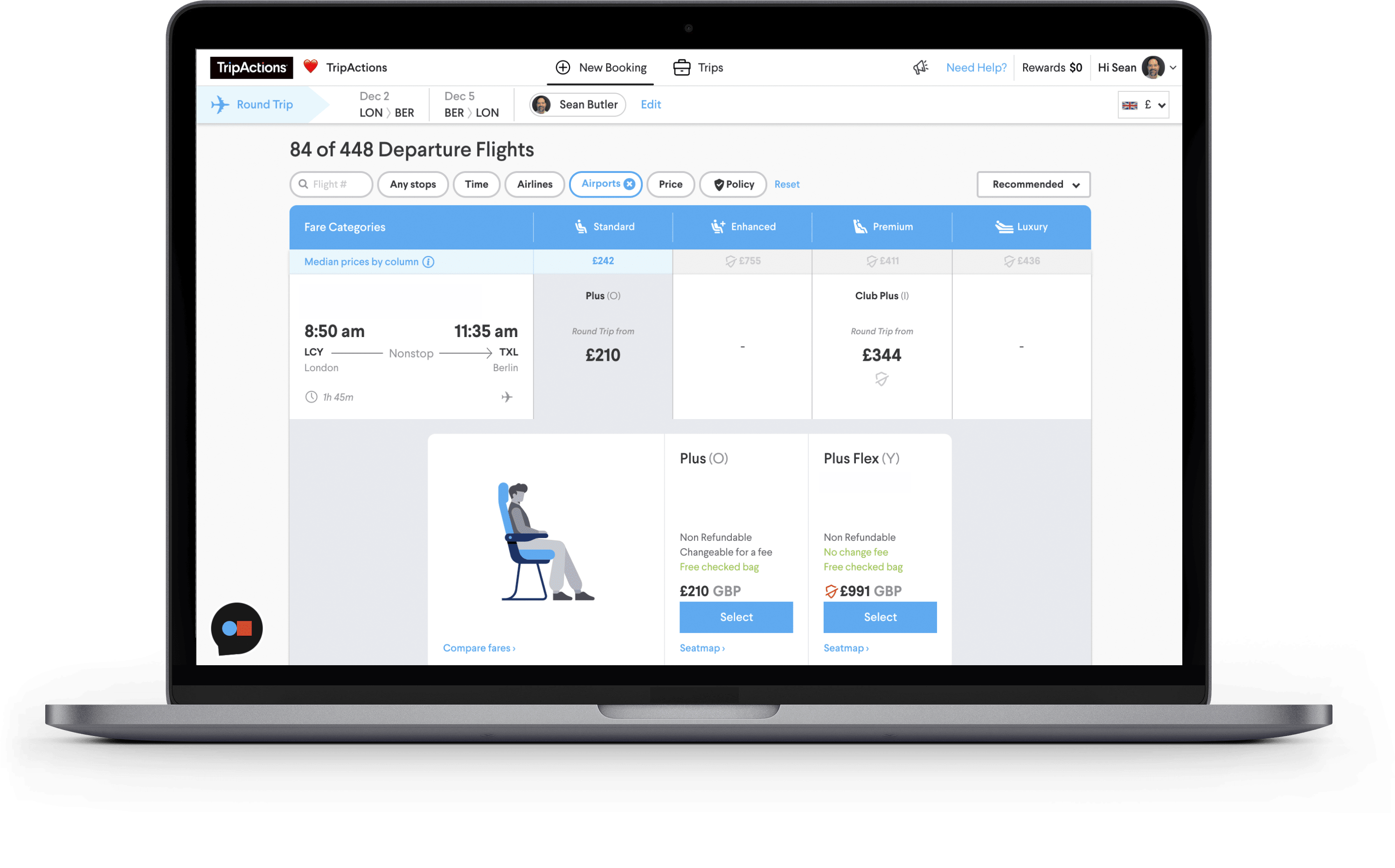 Your choice of travel software matters
TripActions' flight booking experience was developed in partnership with travel industry association ATPCO and leading airlines. It's a major step forward in modernising flight management for organisations of all sizes. Click below to learn more in our webinar with travel industry experts Skift about how to create people-first travel policies.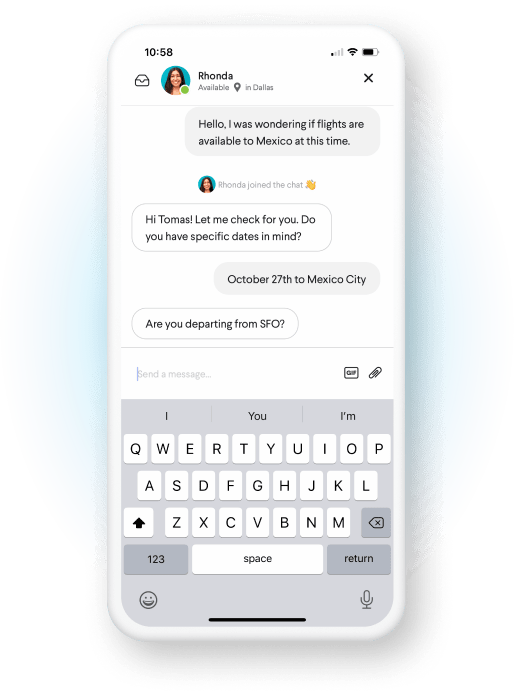 What to expect after booking flights and hotels
It's not fun to think about (and even less fun to experience), but if you travel enough, eventually you'll miss a flight, lose a hotel booking or have another random complication. TripActions top-rated mobile app and unprecedented proactive live travel agents are ready 24/7 365. Our global support agents are always ready to help travellers when the unexpected happens.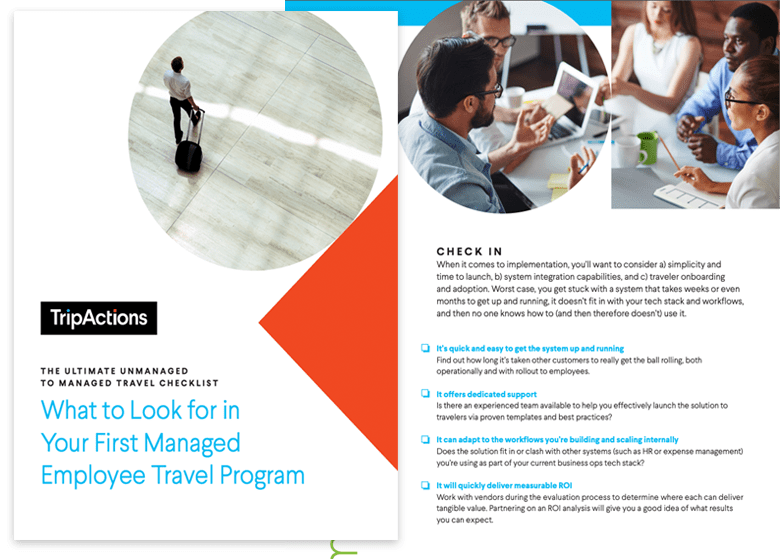 Your unmanaged to managed travel programme checklist
Ready to evolve your organisation's unmanaged travel programme into a managed and people-first corporate travel management programme? Read our ebook "The Ultimate Unmanaged To Managed Travel Checklist" by clicking the link below.