We're with your travellers at all times
Our travel experts take pride in being one step ahead at all times. Constantly monitoring your travellers' itineraries, we keep an eye out for trouble, giving them a heads up and suggesting alternate plans before any complications arise. Available by chat, phone, and email 24/7 365—we're always by your side.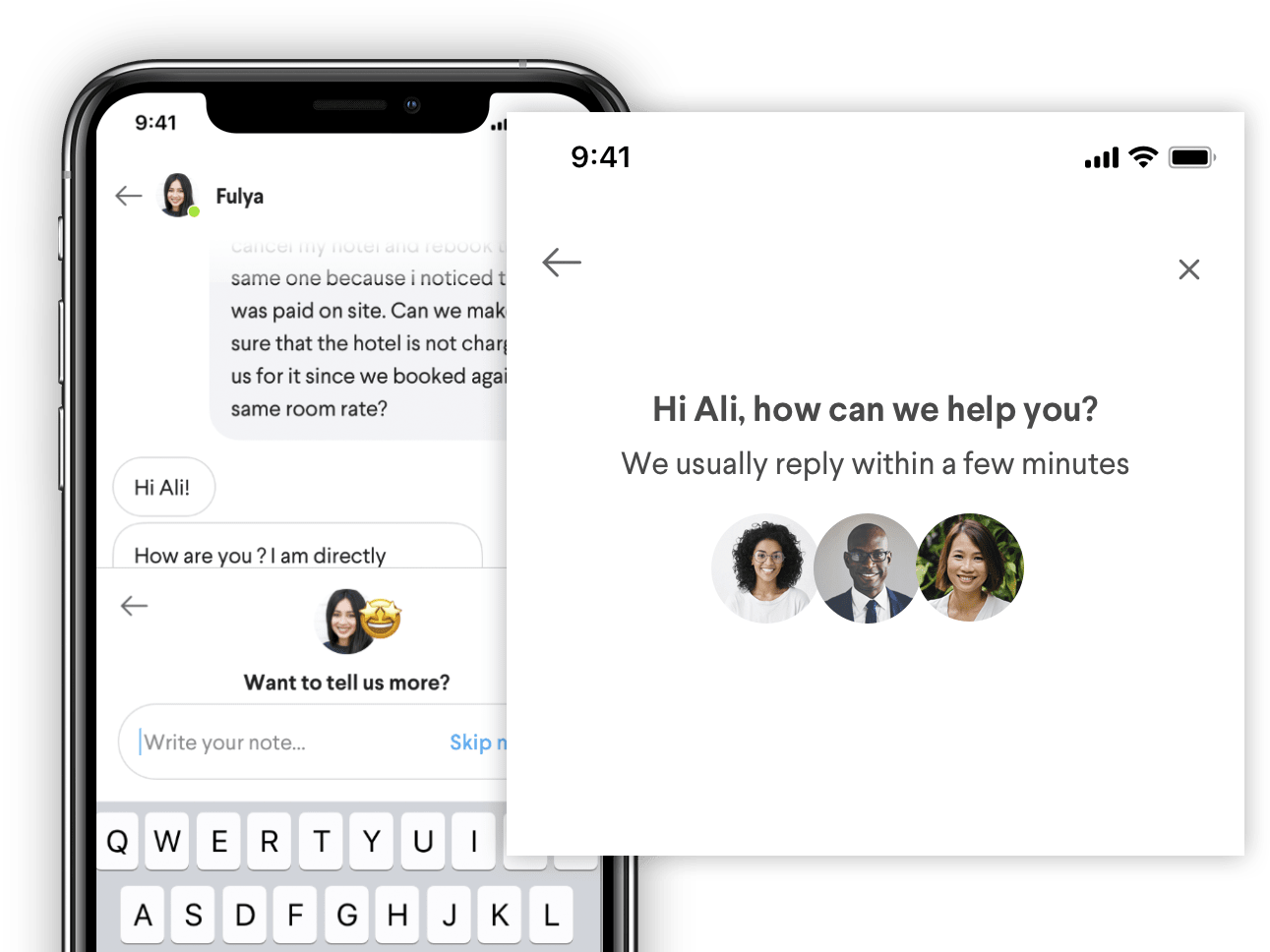 The ultimate travel companion
With a response time of less than a minute, we see more than 90 % traveller satisfaction. Our support service is powered by real people and our team of travel experts is standing by around the clock to ensure that your employees are not only taken care of, but have a great experience.
Duty of care, delivered
Ensuring the safety of your employees is critical to corporate travel management. In addition to providing travellers with access to 24/7 live travel agent support, TripActions' advanced reporting, traveller communication tools and policy controls makes it easy for your organisation to fulfill its duty of care obligations.