Today, expense management solutions are antiquated, manual, and fragmented, which leads to poor spend visibility and control. As travel and expense activity return to pre-pandemic levels, does your team have the right tools to get real-time visibility and control over business spend across your global offices? By modernizing expense management globally, companies can help drive cost-savings, productivity, and compliance. What used to be a strain can now be a strength to drive business growth.
This is why TripActions has partnered with Stripe to launch TripActions Liquid™, the all-in-one travel, expense, and corporate card solution that gives finance teams real-time visibility and control over business spend, in the United Kingdom and across the Eurozone.
With TripActions Liquid you can:
Eliminate manual expense reports and cash flow burdens for employees
Automate expense management from purchase through reconciliation
Prevent out-of-policy spend with smart spend controls
Pay for spend in local currencies (GBP, EUR, USD) with zero foreign transaction fees1
Simplify T&E tools with a global, unified solution
During this on-demand session, hear from Robin Gandhi, SVP, Product Management, Payments, TripActions as he talks to customer, Joel Jeselsohn, CFO, Relayr. During this 30 minute session, find out how to optimise travel and expense programs for a seamless employee and finance team experience.
Featured Speakers:
Joel Jeselsohn
CFO, Relayr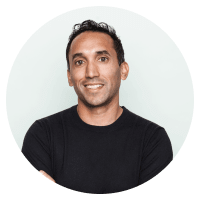 Robin Gandhi
SVP, Product Management, Payments, TripActions