Covid-19 and the disruption to travel has increased the focus and stakes around business travel to new levels. Elevating the role of travel buyers and managers, bringing with it greater scrutiny from leadership teams
Travel managers now need to collaborate with more internal stakeholders such as HR, security and Covid-19 task forces/committees. Communicating confidently at levels they have rarely operated at.
These career skills are not easy to develop, so we partnered with travel consultancy Festive Road to bring you a free webinar on How to Communicate Your Travel Strategy to the Executive Team.
Watch the on-demand webinar to learn how to:
Align your programme to your company's objectives
Position yourself as an expert
Make an impact with leadership
Sign up and you'll also get access to the Stakeholder Map and Strategy frameworks.
Featured Speaker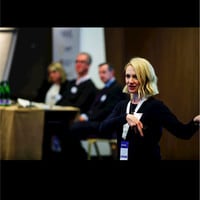 Louise Kilgannon
Consultant
Festive Road
Highly strategic, creative and professional travel geek with a passion for engagement and outsourcing. An irreverent and engaging public speaker with over 15 years' industry experience. Strong buyer background running programs for large global corporations (Procter & Gamble, AstraZeneca, Infor, Philips, Microsoft) with an active involvement across multiple industry boards and associations. A passionate people leader experienced in leading large, diverse teams across multiple geographies.