Return to blog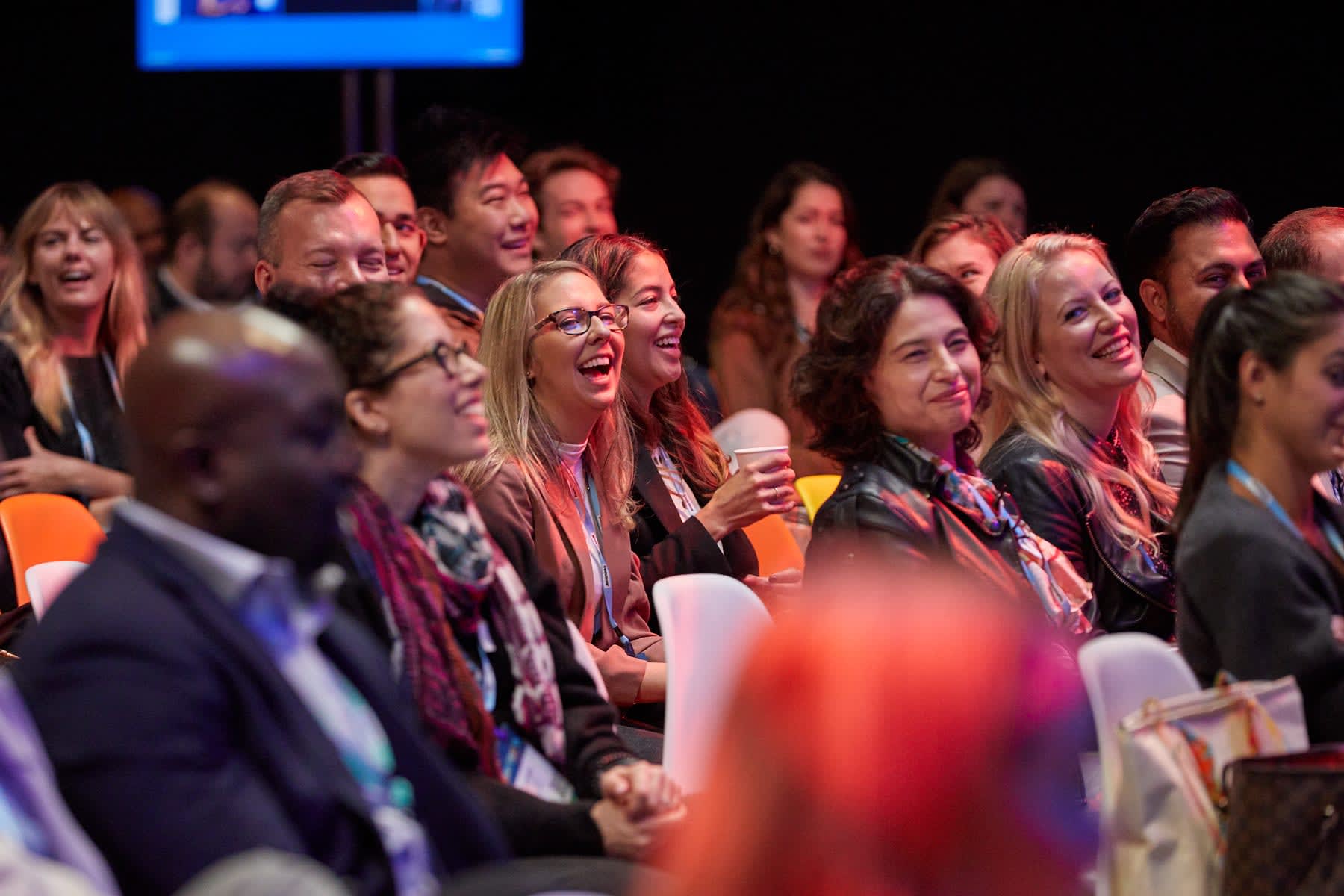 June 9, 2021
Fünf Gründe Für Die Teilnahme an TRAVERSE 21
TRAVERSE, das jährliche Festival rund um das Thema Geschäftsreisen und Spesen, findet am 29. September 2021 im Palace of Fine Arts in San Francisco, Kalifornien, statt. Dieses Jahr hat die Veranstaltung eine besondere Bedeutung. Ja, es ist eine Rückkehr zum Reisen, aber es ist auch eine Rückkehr zum Leben, wie man es früher kannte. Persönliche Treffen. Händeschütteln (oder zumindest Fauststöße). Happy Hours. Kleine Seifen und das Klappern der Rollkoffer, die durch die Wartehalle des Flughafens rollen.
Die Vorfreude auf TRAVERSE 21 wächst, denn die Wirtschaft brummt und die Travel Manager beginnen, ihre Spesen- und Reiseprogramme zu überdenken. Aber wenn das nicht ausreicht, um das Interesse zu wecken, gibt es fünf Gründe, die TRAVERSE 21 zu besuchen - entweder physisch oder virtuell:
1. Lernen Sie den neuen Weg nach vorn für Geschäftsreisen- und Spesenmanagement kennen
Die Welt hat sich verändert, während jeder das Jahr 2020 vor einem Bildschirm am Esstisch verbrachte. Und da Reisenden nun wieder unterwegs sind, gibt es eine neue Welt der Richtlinien, der Sorgfaltspflicht und des Berichtswesens, mit der der versierte Manager umgehen muss. Sicherlich wird TripActions auf der TRAVERSE 21 viel über seine einheitliche Lösung für Geschäftsreisen und Spesen berichten, aber zusätzlich zu diesem Einblick werden Hunderte von Geschäftsreise- und Spesenmanagern auf der Konferenz ihr Wissen teilen und gemeinsam einen Weg in die Zukunft finden.
2. Verfolgen Sie branchenprägende Leitgedanken
Von Führungskräften aus der globalen Geschäftsreisebranche bis hin zu erfahrenen Managern, die sich mit komplexen globalen Programmen befassen, werden auf der TRAVERSE 21 erfahrene Führungspersönlichkeiten zu Wort kommen, die einen Überblick darüber geben, wohin sich die Branche entwickelt und wie Sie Ihre Programme optimieren können, um erfolgreich zu sein.
3. Erleben Sie Ihr Reise- und Spesenprogramm 2021-2022
Angesichts des wirtschaftlichen Aufschwungs haben die Teilnehmer die Gelegenheit zu erfahren, wie führende Unternehmen ihre Reise- und Spesenprogramme optimieren und worauf sie sich vorbereiten müssen, wenn ihre Mitarbeiter wieder auf Reisen gehen. Aktualisierung der Richtlinien. Sicherheitsvorkehrungen. Verpflegung an Bord. Vorschriften für Masken, Impfausweise und Hausschuhe in der ersten Klasse. Verschwenden Sie keine Zeit mit monatelanger Recherche - nehmen Sie einen Tag lang an der TRAVERSE teil und verschaffen Sie sich ein einzigartiges Spektrum an Glaubwürdigkeit und Vertrauen. Virtuelle Teilnehmer erhalten außerdem Zugang zu digitalen Networking-Möglichkeiten, bei denen sich Gleichgesinnte und Road Warriors über bewährte Verfahren und Erfahrungen austauschen können.
4. Führen Sie Gespräche bei persönlichen Events
Da Tagungen wie Dreamforce und Mobile World Congress in diesem Jahr wieder persönlich besucht werden können, erkunden viele vorsichtig die Welt der Geschäftsreisen. Aber die erste persönliche Veranstaltung, die sich speziell mit dem Thema Geschäftsreisen und Spesen befasst, wurde noch nicht eingeplant - bis jetzt. Die Teilnehmer der TRAVERSE 21 schreiben den Prolog für die gesamte Reise- und Spesenmanagement-Branche, die sich gerade wieder in Bewegung setzt.
5. Feiern beim TRAVERSE Fest
Nach einem Jahr digitaler Meetings und Kleinkinder, die Vorstandssitzungen unterbrechen, können viele Programm-Manager wahrscheinlich eine frische Brise vertragen. Die TRAVERSE 21 findet im wunderschönen Palace of Fine Arts in San Francisco, Kalifornien, vor der Kulisse der Bucht und der kühlen Meeresbrise statt. Für das leibliche Wohl wird den ganzen Tag über mit Getränken und köstlichen Snacks und Mahlzeiten gesorgt. Und am Ende des Tages wird ein TRAVERSE Fest die ganze Sache noch ein wenig aufwerten.
Tickets für das TRAVERSE Festival, das am 29. September stattfindet, sind bereits erhältlich. Der Frühbucherpreis endet am 30. Juni. Hier anmelden.
Return to blog