Return to blog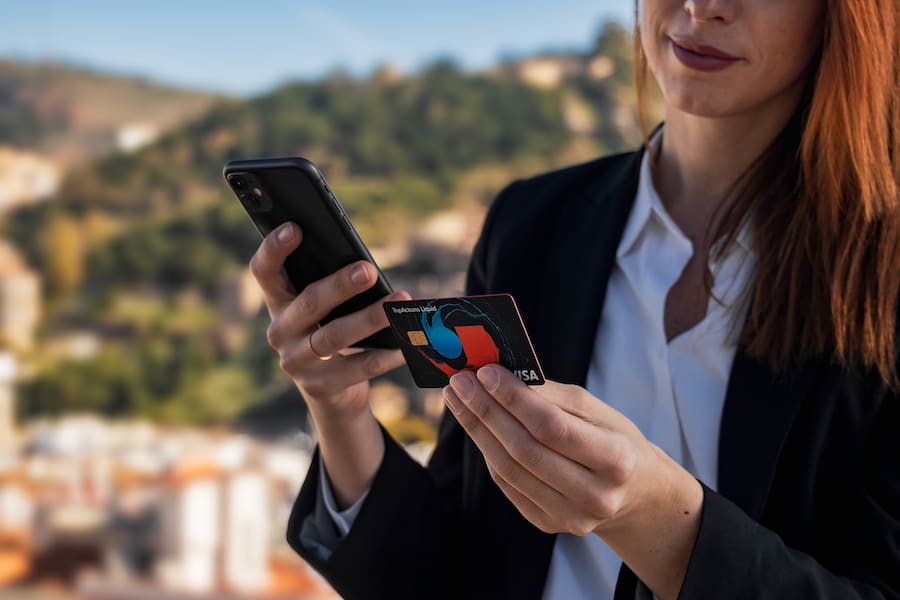 March 9, 2021
TripActions CMO Gibt Einblicke in Dem Podcast "Future of BizTech"
Meagen Eisenberg, Chief Marketing Officer von TripActions, hat kürzlich am The Future of BizTech Podcast teilgenommen, um über die Zukunft von TripActions, TripActions LiquidTM und Trends im Bereich Geschäftsreisen zu sprechen. Das Gespräch drehte sich um die tiefgreifenden Verschiebungen, die die Art und Weise, wie wir arbeiten, betreffen, und darum, was TripActions aufbaut, um seine Kunden bei der Anpassung an diese neue Welt zu unterstützen.
"Wir glauben sogar, dass die Menschen wieder mehr reisen werden. Wenn nicht alle im Büro zusammenarbeiten, sich tagtäglich am Wasserspender austauschen und Innovationen entwickeln, muss man mehr denn je die Kommunikation fördern, Ziele abstimmen und die Mitarbeiter persönlich zusammenbringen", erklärt sie.
Podcast-Moderator J.C. Granger, CEO der Infinity Marketing Group, erläuterte, wie das Marketingteam von Meagen den Schwerpunkt von Live-Events auf digitale Inhalte, Communities und Schulungen verlagert hat, um auch im Jahr 2020 mit Kunden und Interessenten in Kontakt zu bleiben.
"Ihr Team war sehr kreativ, um herauszufinden, wie man ein Ereignis überleben kann, das die Branche grundlegend verändert hat", so Granger. "Das Marketing muss sich ändern, wenn ein drastisches Ereignis eintritt, das den Markt oder die Möglichkeit, das zu tun, was man tut, verändert. Ihr Team hat bei der Umstellung fantastische Arbeit geleistet."
Meagen hob auch einige Trendthemen hervor, die sich in den kommenden Monaten und Jahren weiter auf die Unternehmen auswirken werden, darunter eine höhere Priorität für Meetings & Events (M&E), Sorgfaltspflichten, das verstärkte Engagement der Unternehmen für Nachhaltigkeit und der Bedarf an modernen Spesenmanagement-Tools für dezentrale Teams.
"Die zweitgrößte Position von Ausgaben in den meisten Unternehmen sind R&S, und 70 % davon fallen in der Regel auf Reisen, aber 30 % der Ausgaben tun dies nicht. Denken Sie nur an die Ausstattung der Home-Offices, den Kauf von Software, Marketingausgaben, zahlungspflichtige, digitale Suche - all das kann mit einer Unternehmenskarte abgewickelt werden, und es ist viel einfacher, die Ausgaben zu verwalten und abzustimmen", so Meagen. "Diese Situation hat TripActions Liquid in diesem Jahr stark beschleunigt, weil alle unsere Mitarbeiter, die Remote oder zu Hause arbeiten, in der Lage sein müssen, Zahlungen und Ausgaben zu tätigen."
Return to blog