Return to blog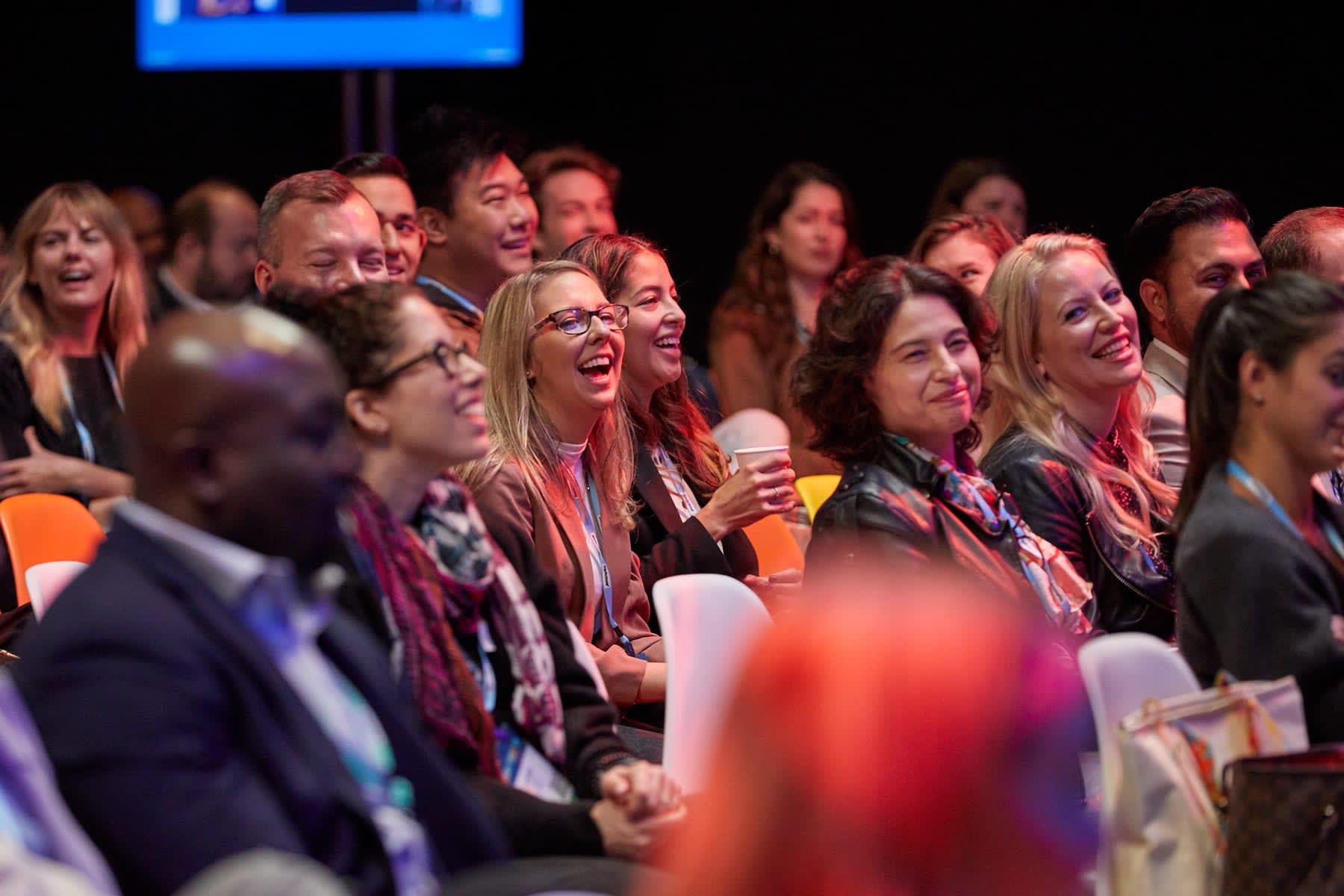 June 8, 2021
Cinq raisons d'assister au TRAVERSE 21
TRAVERSE, le festival annuel qui célèbre tout ce qui a trait à la technologie et à la gestion des voyages d'affaires, a lieu le 29 septembre 2021 au Palace of Fine Arts à San Francisco, en Californie. Cette année, cet évènement prend tout son sens. Oui, c'est la reprise des voyages mais c'est également le retour à la vie normale. Les rencontres en personne. Les poignées de main (ou du moins les coudes contre coudes). Les happy hours. Les petits savons et le cliquetis des valises dans les aéroports.
Avec l'économie qui repart et les responsables déplacements qui revoient leurs programmes de voyages d'affaires, il y a un enthousiasme tacite grandissant face au TRAVERSE 21. Mais si cela ne suffit pas, voici cinq raisons d'assister au TRAVERSE 21, physiquement ou virtuellement :
1. Découvrez la nouvelle voie à suivre en matière de gestion de voyages d'affaires
Le monde a bien changé pendant que nous étions derrière nos écrans de télé en 2020. Et maintenant que les voyageurs reprennent la route, il y a de nouvelles règles et un devoir de vigilance et de suivi que le responsable averti doit prendre en compte. Bien sûr, TripActions aura plein de choses à partager au sujet de sa solution centralisée pour la gestion des frais de déplacements professionnels lors du TRAVERSE 21. Mais en plus, des centaines de responsables déplacements présents à la conférence apporteront leurs connaissances et leur aide pour définir la voie à suivre.
2. Écoutez des intervenants donner leur avis sur l'industrie
Des directeurs faisant partie de la communauté mondiale des voyages d'affaires aux responsables experts qui sont à la tête de programmes mondiaux complexes, TRAVERSE 21 accueillera des dirigeants chevronnés qui donneront leur point de vue sur la direction que prend l'industrie et sur la façon d'optimiser vos programmes. Inspirez-vous des meilleurs professionnels de l'industrie et mettez en pratique leurs conseils pour des programmes réussis.
3. Préparez votre programme de voyages d'affaires 2021-2022
Avec la reprise de l'économie, les participants auront l'opportunité d'apprendre comment les plus grandes compagnies prévoient d'optimiser leurs programmes de voyages d'affaires et comment se préparer pour le retour des employés sur la route. Mises à jour sur les nouvelles restrictions. Mesures de sécurité. Service à bord des avions. Règlementation concernant les masques, les carnets de vaccination et les chaussons en première classe. Ne perdez pas votre temps à faire des recherches.
Passez une journée au TRAVERSE et créez un véritable climat de confiance et de crédibilité. Les participants virtuels auront également la possibilité de construire un réseau où collègues et travailleurs itinérants pourront partager leurs bonnes pratiques et leurs connaissances.
4. Ouvrez la voie aux rencontres en personne
Alors que des conférences comme Dreamforce et Mobile World Congress réuniront physiquement leurs participants plus tard dans l'année, beaucoup examinent avec prudence le monde des voyages d'affaires. Mais le premier évènement présentiel axé sur les voyages d'affaires n'avait pas encore été fixé... jusqu'à maintenant. Les participants au TRAVERSE 21 écrivent le prologue de l'industrie des voyages d'affaires, juste au moment où cette dernière se remet en marche.
5. Célébrez la TRAVERSE Fest
Après une année de visioconférences et de réunions de conseil interrompues par les enfants, les chefs de programme vont enfin pouvoir respirer. TRAVERSE 21 a lieu au magnifique Palace of Fine Arts de San Francisco, en Californie, avec la brise océanique et la baie en toile de fond. Vous disposerez d'un service tout inclus avec boissons et délicieux snacks et repas. En fin de journée, la TRAVERSE Fest viendra ajouter un petit plus à toute cette expérience.
Les réservations pour la TRAVERSE Fest, qui a lieu le 29 septembre, sont actuellement ouvertes. Tarifs préférentiels pour réservation anticipée jusqu'au 30 juin. Inscrivez-vous ici.
Return to blog