Return to blog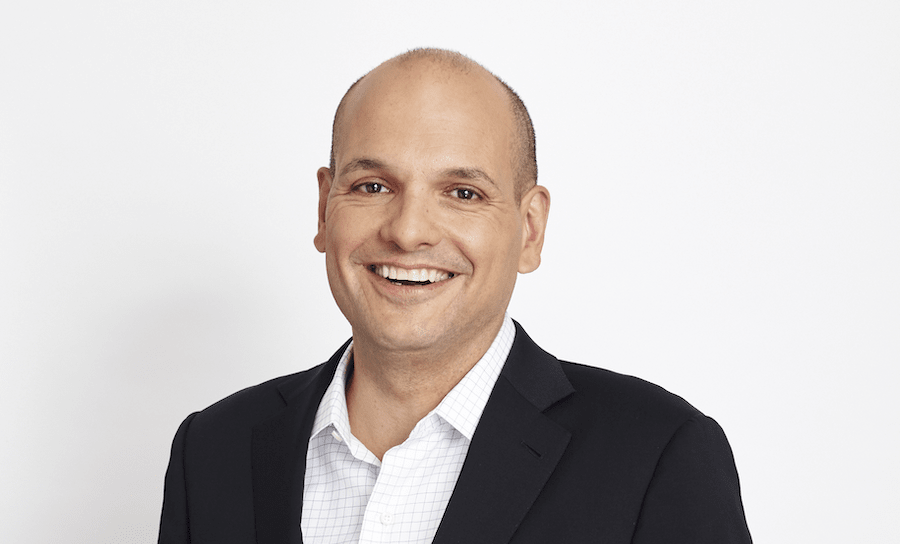 January 21, 2020
Q&A with TripActions' new CRO, Carlos Delatorre
Earlier this month, accomplished enterprise sales leader and tech executive Carlos Delatorre joined the TripActions team as Chief Revenue Officer (CRO). Carlos has nearly 25 years of experience leading global, high performance sales, customer success, professional services, and operations organizations to scale hyper-growth tech companies. With TripActions' announcement earlier this week that we've landed in Europe, now is the time to bring on a new CRO who can help accelerate our global growth to bring the unique value of TripActions to more markets, industries and customers around the world. Let's go!
Prior to TripActions, Carlos served as CEO at Vera Security, Chief Revenue Officer at MongoDB, SVP of Sales at Clearslide, SVP of Worldwide Sales at DynamicOps, and AVP of Sales at BMC Software, among other roles. He earned his undergraduate degrees at the University of Miami and Troy State University, and his MBA at Troy State University.
We sat down with Carlos to learn a bit more about him and how enterprise technologies like TripActions are his perfect sweet spot.
TripActions: Hi Carlos. Great to meet you and welcome to TripActions. Let's start off with a little bit about you. What are you known for?
Carlos Delatorre: Professionally I'm known for building and leading sales teams that ultimately dominate their industries and marketplaces. What I'm most proud of is the positive impact on the careers and lives of sales professionals I've worked with and the business impact of the customers we serve. Personally, I love to cycle (slowly) and listen to music (loudly). I'm a husband, father of four (two humans and two canines). My son is five years old and my daughter is a year and a half.
TA: What about TripActions was most compelling to you?
CD: TripActions has an incredible focus on the customer experience which leads to estatic travelers and happy travel bookers, while providing finance organizations with visibility, savings and the ability to optimize their travel spend. It's shocking that travel has been mostly neglected by technology and starved of innovation for decades — until now. I'm excited to join TripActions and be a part of the business travel revolution TripActions is enabling.
TA: In your new role as CRO you'll be responsible for the sales organization and everything related to it. What's a typical day in your life look like?
CD: In an ultra high growth company like TripActions, recruiting top talent to continually grow the team is the top priority. Therefore, meeting with candidates and talking to hiring managers and recruiters is a big part of most days. The second highest priority is development because great people need knowledge and skills in order to realize their potential. Building and delivering training as well as 1:1 coaching represents a huge chunk of that development time. The remainder of my time is devoted to meeting with customers and prospects, improving our pipeline generation, qualifying deals, forecasting and other key sales processes.
TA: You've been a road warrior throughout your career. How important is travel to a Sales, Customer Success, and Professional Services organizations?
CD: Honestly, it's critical. Being able to be there in person to make the right first impression, build and develop relationships, and ultimately close deals is critical. As a sales leader, my job would be impossible without modern business travel.
TA: When it comes to travel, are you a price-led, loyalty-led, or experience-led?
CD: I typically go for the optimum departure/arrival times at the expense of everything else. Except red-eyes. I hate red-eyes. I guess that makes me experience-led.
TA: What's one thing you can't travel without?
CD: My noise-canceling headset.
TA: Favorite work travel destination?
CD: New York City.
TA: Favorite leisure travel destination?
CD: Sardinia, Italy.
TA: Aisle or window?
CD: Aisle all the way!
TA: Favorite travel hack?
CD: When arriving at JFK in the evening, I order takeout from the amazing SriPraPhai Thai in out-of-the-way Queens and pick it up on the way into Manhattan.
TA: Favorite in-flight beverage?
CD: I should say water, but it's spicy bloody mary mix.
TA: Best book for a long flight?
CD: Whatever non-fiction I'm reading at that moment.
Thanks for sharing more about yourself with us, Carlos. We're thrilled to have you as part of the TripActions team. We've heard great things about you. Individuals interested in learning more about career opportunities at TripActions may visit www.tripactions.com/careers.
Return to blog