Identify and manage business travel risk
As organizations expand globally, managing traveler safety and travel operations becomes increasingly complex. Effective business continuity starts with full visibility into when and where employees are traveling, and having the right tools in place to enable agile responses when unexpected events occur. We simplify this process with the advanced TripActions Business Travel Continuity solution and duty of care features.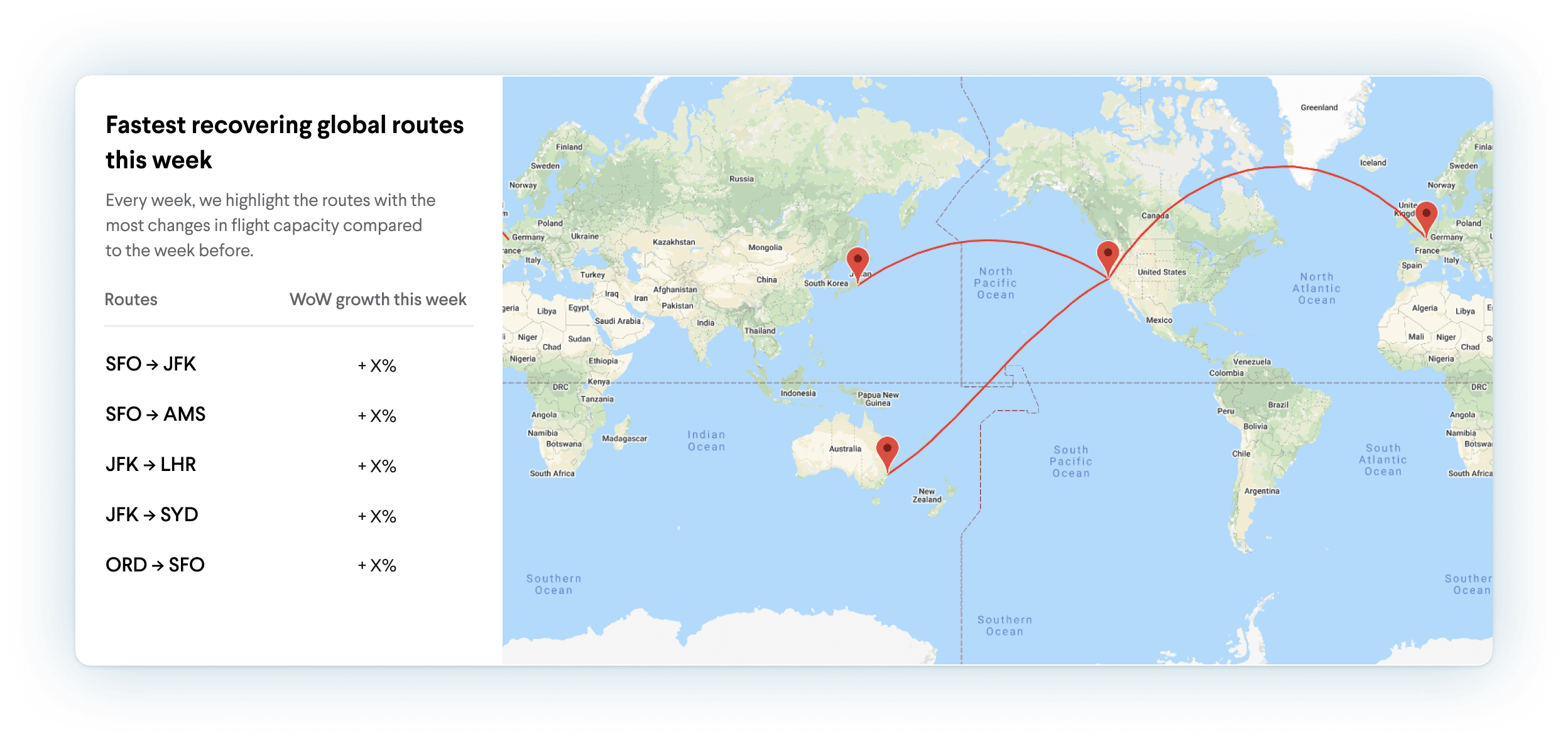 Gain visibility with traveler reports
With TripActions, you can leverage comprehensive tools such as our coronavirus report to get real-time visibility into employee travel. Dive deep into specific components of your travel program and easily see which employees are impacted by global events, view unused flight credits, or take a look at current travel across your organization with our Live Traveler Map.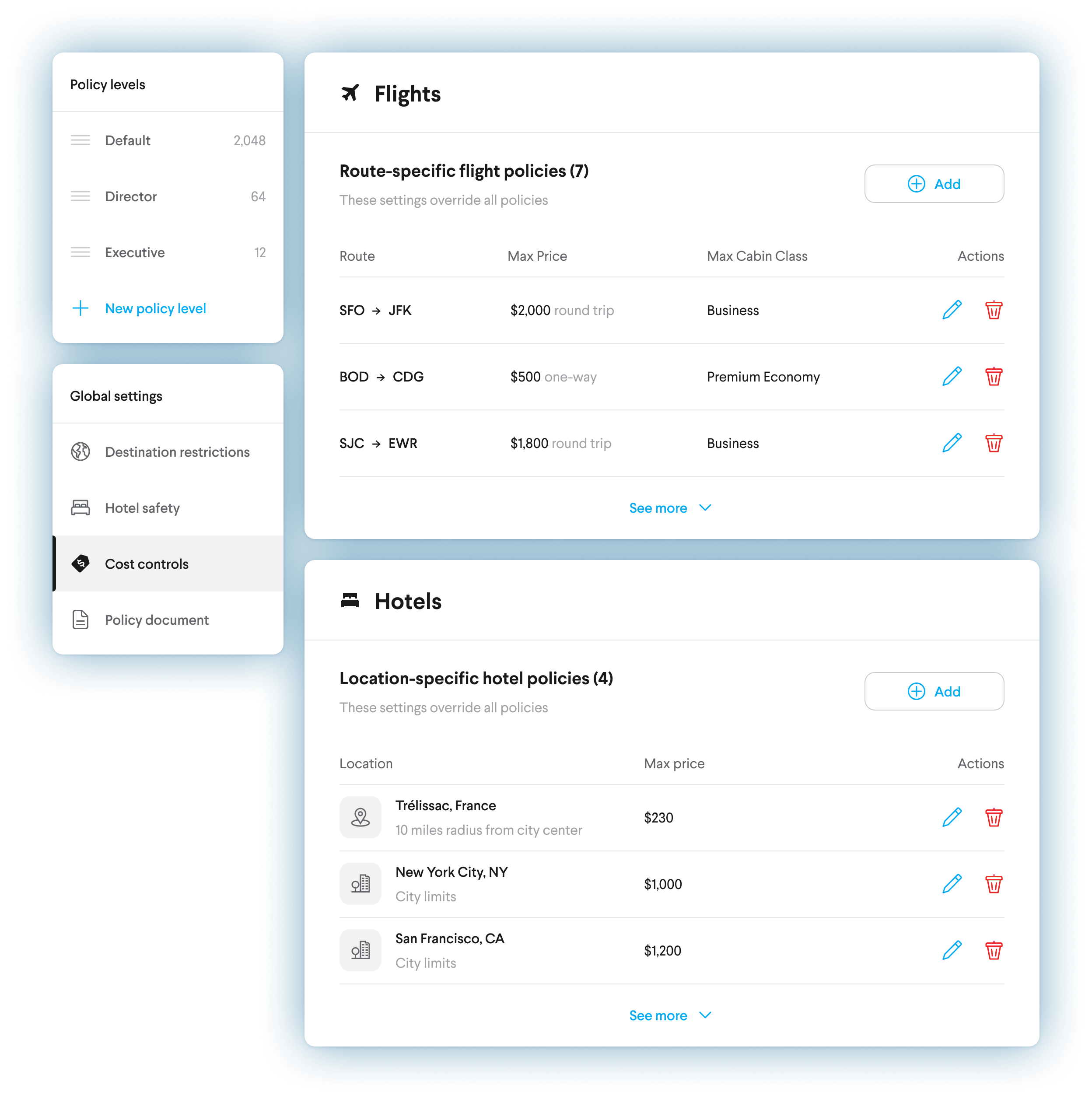 Adapt quickly with granular policy controls
TripActions gives you the flexibility to build travel policies that align with your business needs. Easily restrict travel to locations with traveler safety warnings and enforce granular policies for travel by booking type or employee role. Policy settings are self-serve, which means you can react quickly as situations occur.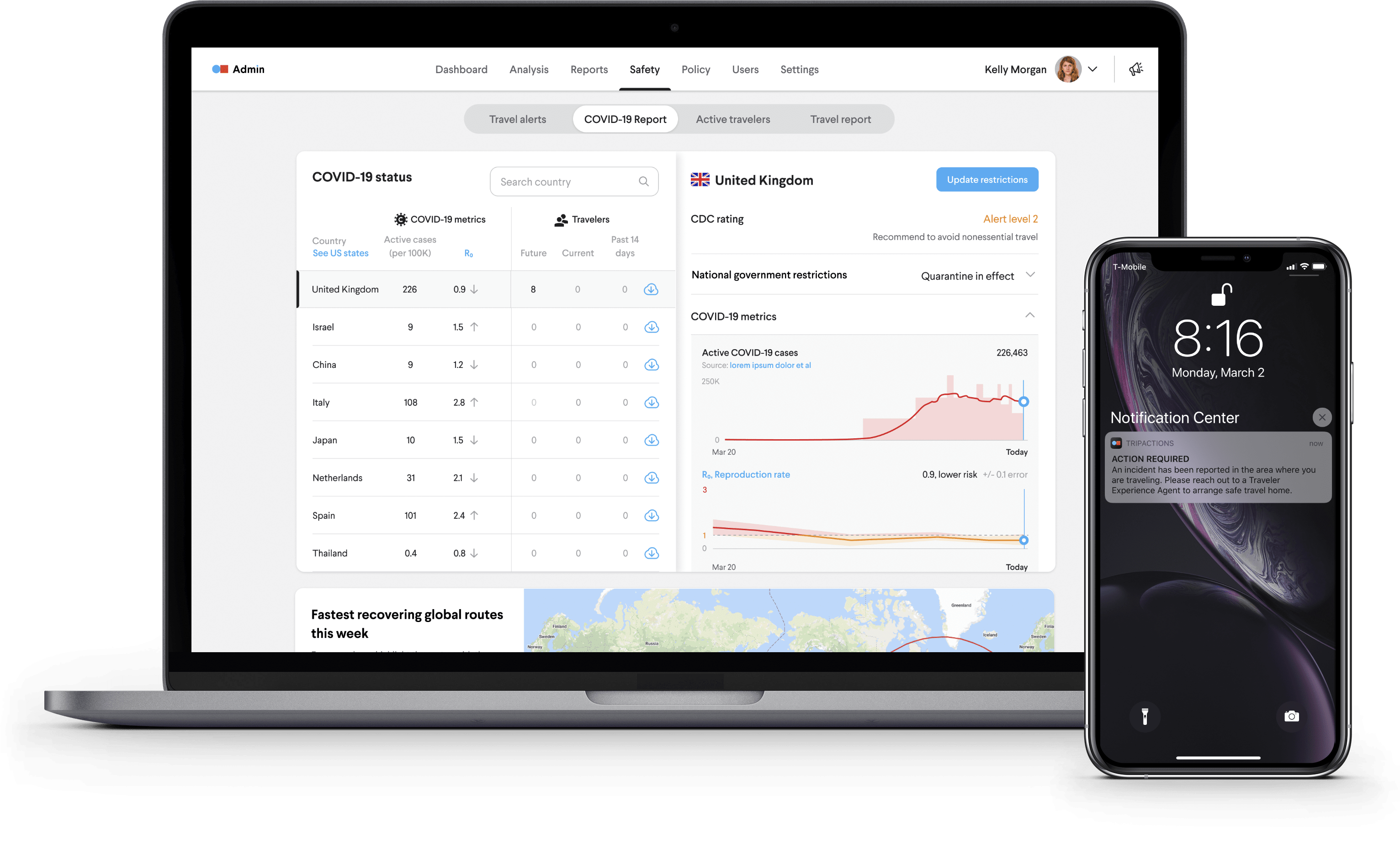 Stay informed on impacted travel
The TripActions Incident Management Team sends proactive alerts when incidents such as airport strikes, system outages, and severe weather occur, keeping you informed of events impacting business continuity. Use the Live Traveler Map to quickly communicate to travelers in affected areas.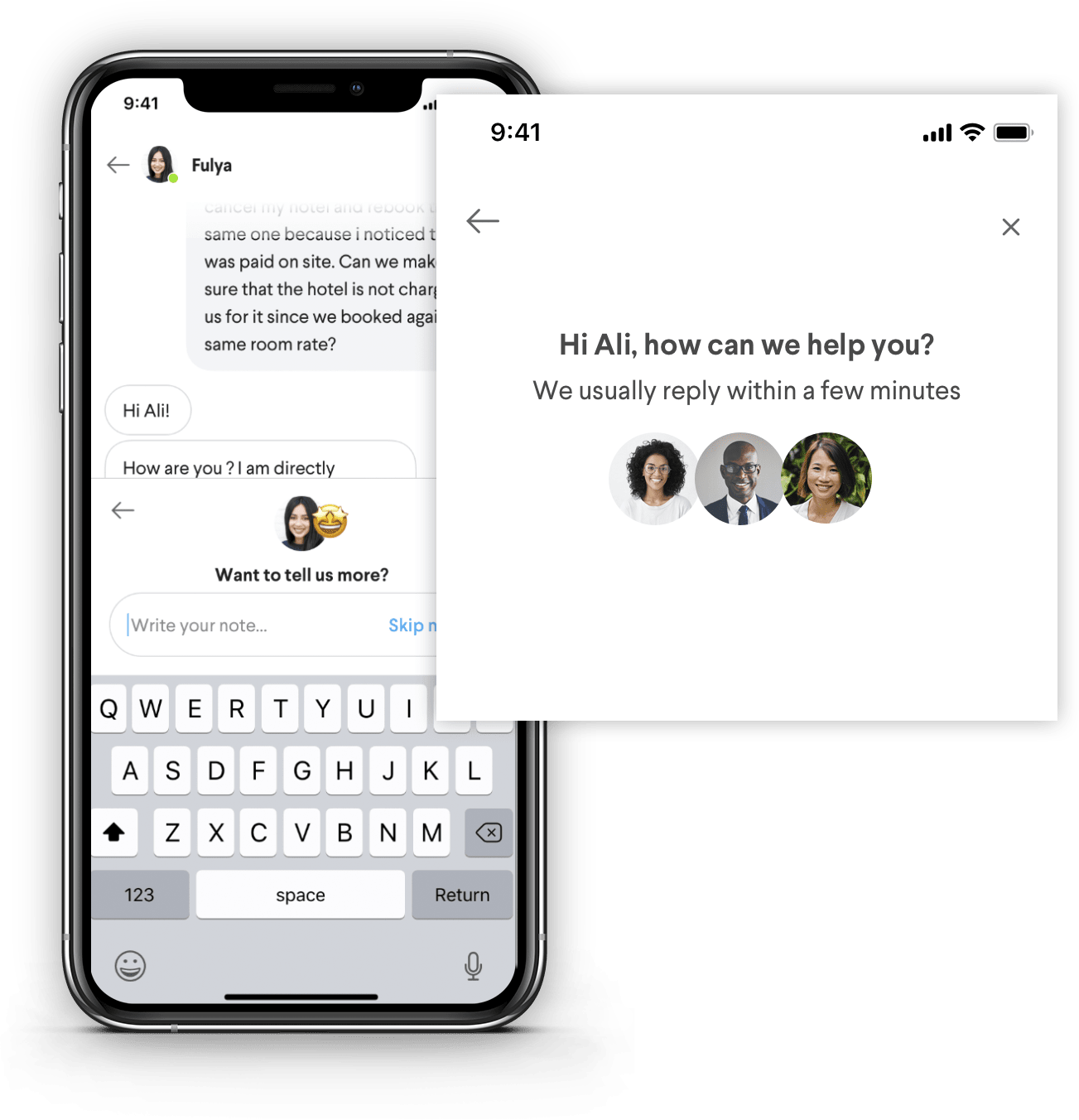 Ensure stress-free travel for employees
With TripActions, your traveling employees have 24/7 365 access to our team of expert travel agents. Our agents are at-the-ready to assist travelers with everything from finding alternative routes to arranging safe travel home.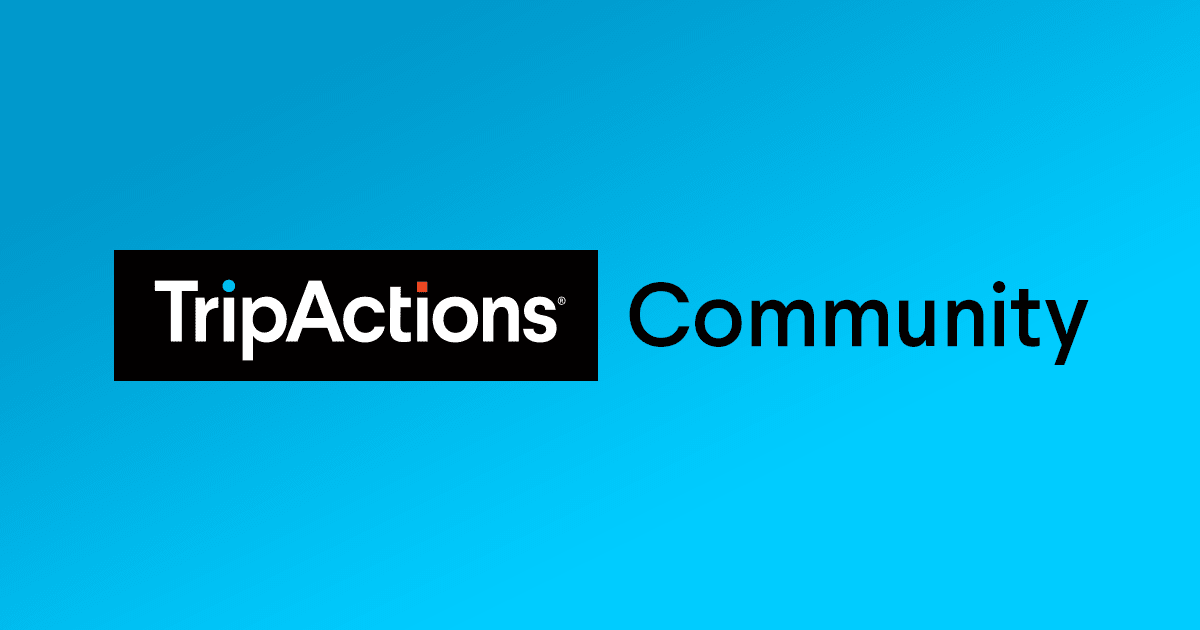 TripActions Community
Where travel managers, finance teams, and executive assistants connect, share best practices and get answers to questions about business continuity and business travel management.