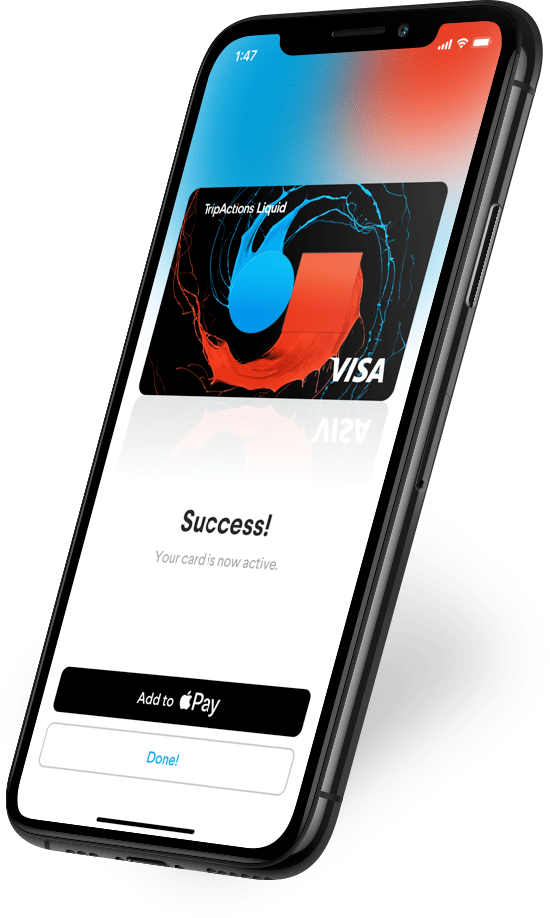 Trip-Activated Corporate Cards
As Procurement Travel and Expense Analyst, Jasmine Pope's team mission at Lyft is to optimize transparency, compliance, and flexibility across the company. T&E is a big part of that, which is why they are always looking for innovative solutions and partners that align with Lyft's goals.
"As a public company, we strive to comply with all SEC regulations, but we don't want to be too bureaucratic and cause dissatisfaction among business operations, supplier relationships, and with our employees," Jasmine said. "Our Procurement team encourages new technologies and to be a game changer — not to just maintain the status quo."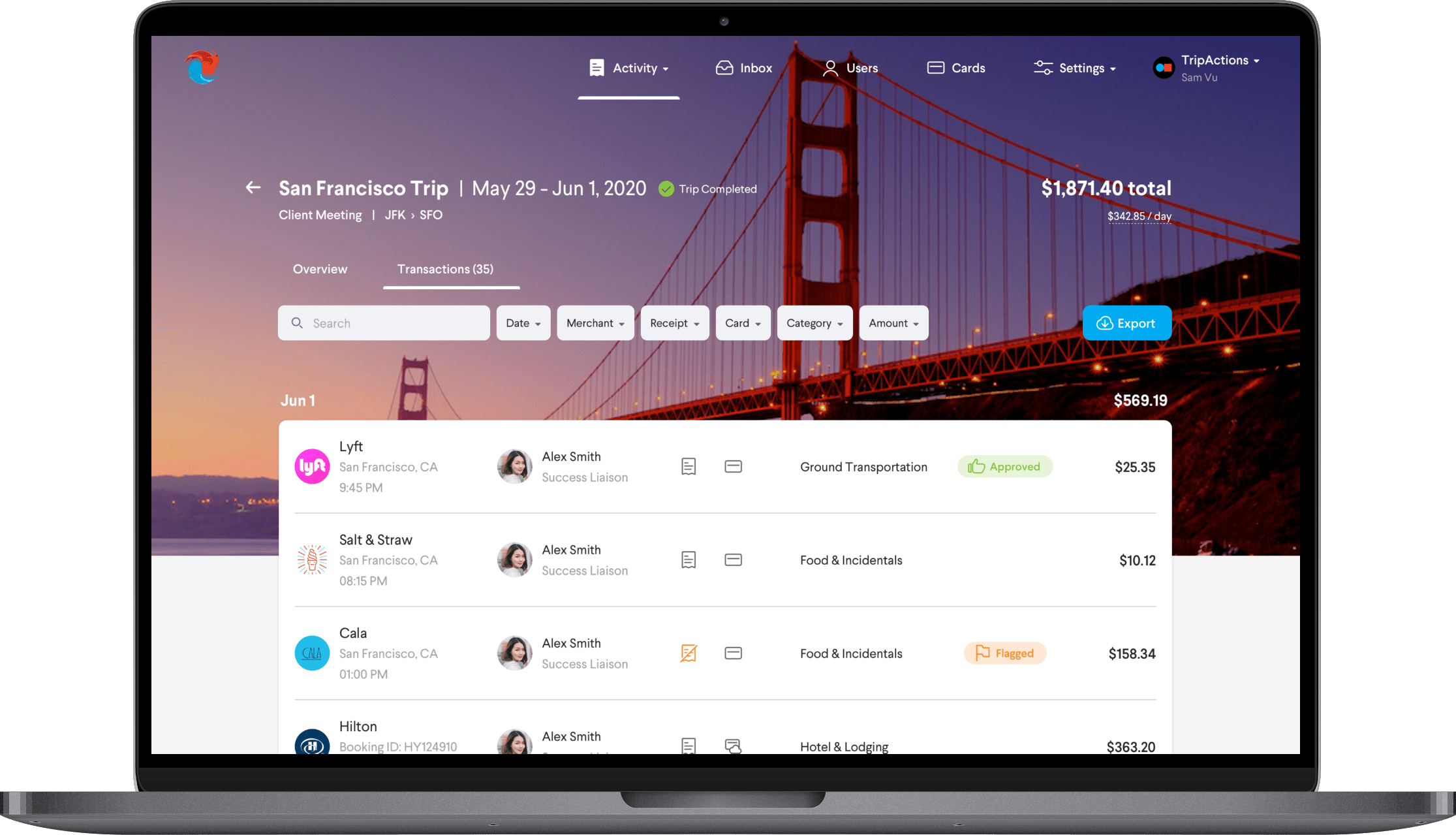 Accelerating Expense Reconciliation
With expense management systems, reconciliation requires a lot of manual work, especially for expense reports. With TripActions Liquid, reconciliation is simple and instantaneous. "Because TripActions Liquid automatically organizes receipts by general ledger account category, department, or cost center, we're able to accelerate the reconciliation process of those expenses at least six times faster than the usual process of working with an expense management tool," Jasmine explained.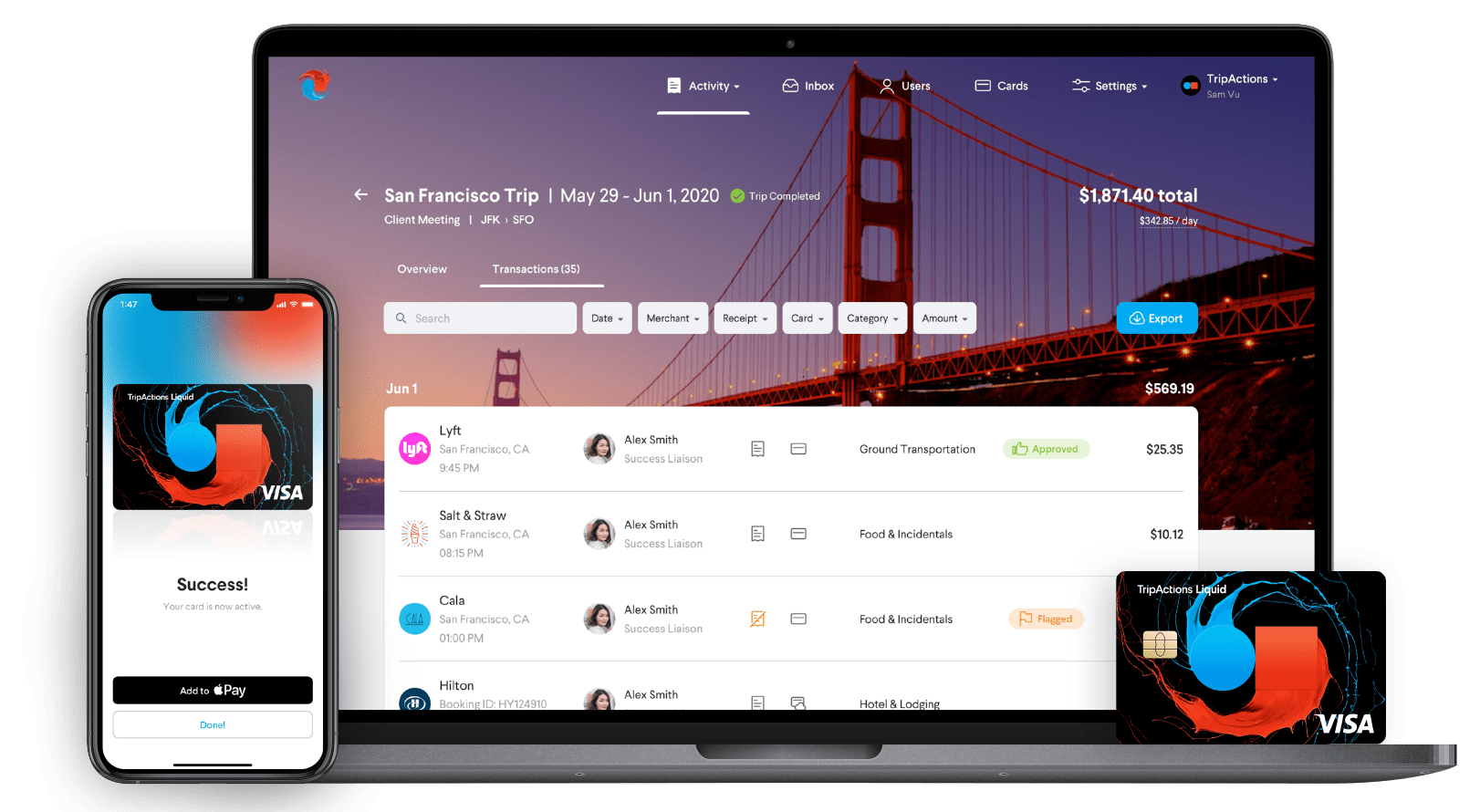 T&E Technology = Time Savings
"My team is getting at least five hours of their week back because of TripActions Liquid. Everything is already in compliance, and items don't need to go through robust reviews like before," Jasmine said. "We can now focus our efforts on higher value activities, whether it's complexities relating to accounts payable or accounts receivable, correcting general ledger statements, or putting more thought into priority efforts."
Something that resonates deeply within Lyft's culture is how to think about technology. The team values being at the forefront of innovation instead of taking a traditional approach to how things are done. TripActions Liquid enables Jasmine and her team to focus on strategic initiatives, minimizing time wasted on manual reconciliation and travel expense monitoring, so they can instead focus on how Lyft's travel spending contributes to the company's growth.