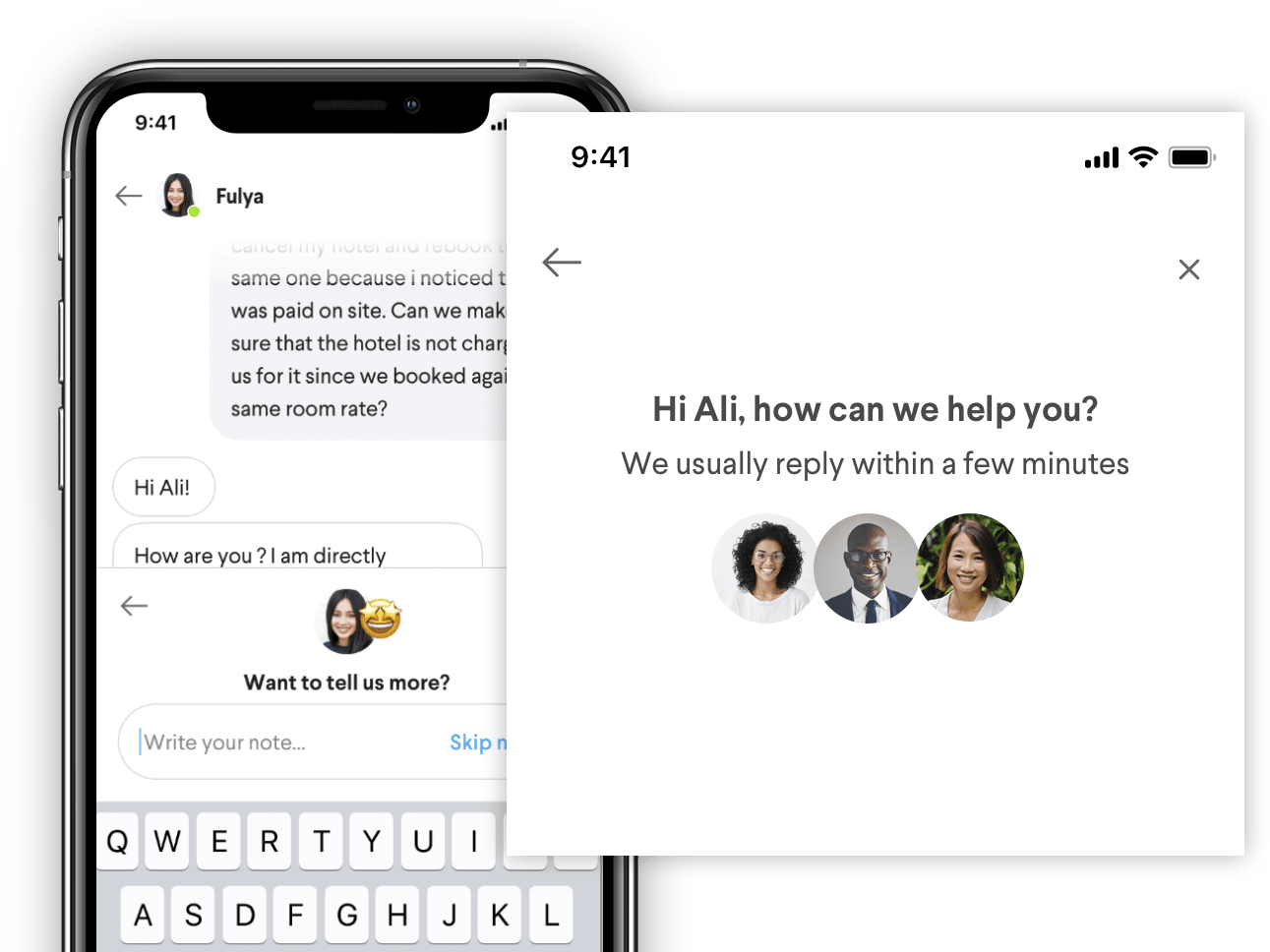 "What we had was broken"
"What we had was broken," recounted India. "While we do have US employees who travel domestically, the majority of our flights are from somewhere in the states to abroad, or vice-versa. That's not something uniquely paid attention to by most travel programs."
For India and Andela, internationally friendly travel support wasn't just a nice-to-have, it was a necessity that was prominently lacking in their current travel solution.
"There are complexities around immigration or visas that aren't top of mind for other organizations," India told us. "And if we had issues on the admin side, or travelers had issues missing their flights, we were routed to generic phone support that was isolated to a US number, which meant most people in our organization needed a travel manager to be the medium between them and our platform's customer service."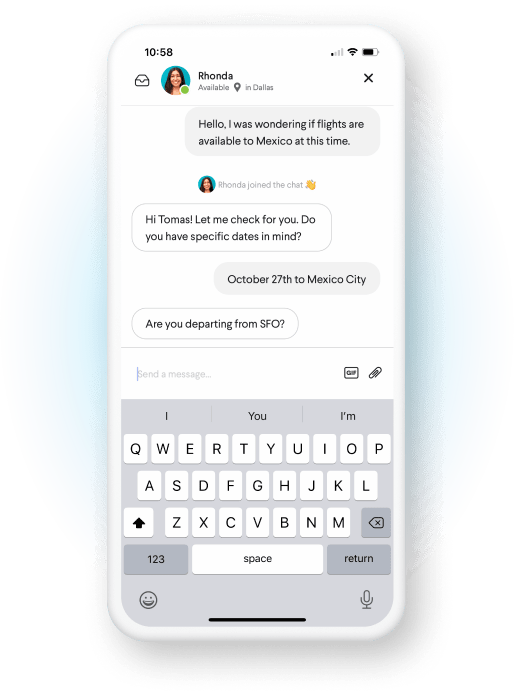 A Change Was Needed
It was clear that a change was needed, and TripActions quickly emerged as the clear candidate for that change. First, India was impressed by TripActions' intuitive interface, a crucial component considering that many employees were novice international travelers who needed to be able to, "easily navigate or book their tickets."
"Our previous platform pulled up all these useless flights that weren't reasonable because they were over 30 hours long, or had three layovers. On TripActions, the results are a lot cleaner and optimized for business travel."
India also found that TripActions' platform displayed the full inventory of cheaper flights that her travelers knew were out there from using sites like Kayak and Priceline. This significantly cut down on the number of times that well-intentioned, cost-conscious travelers would book outside the solution, making it very difficult for India to get a clear "full picture of our travel spend."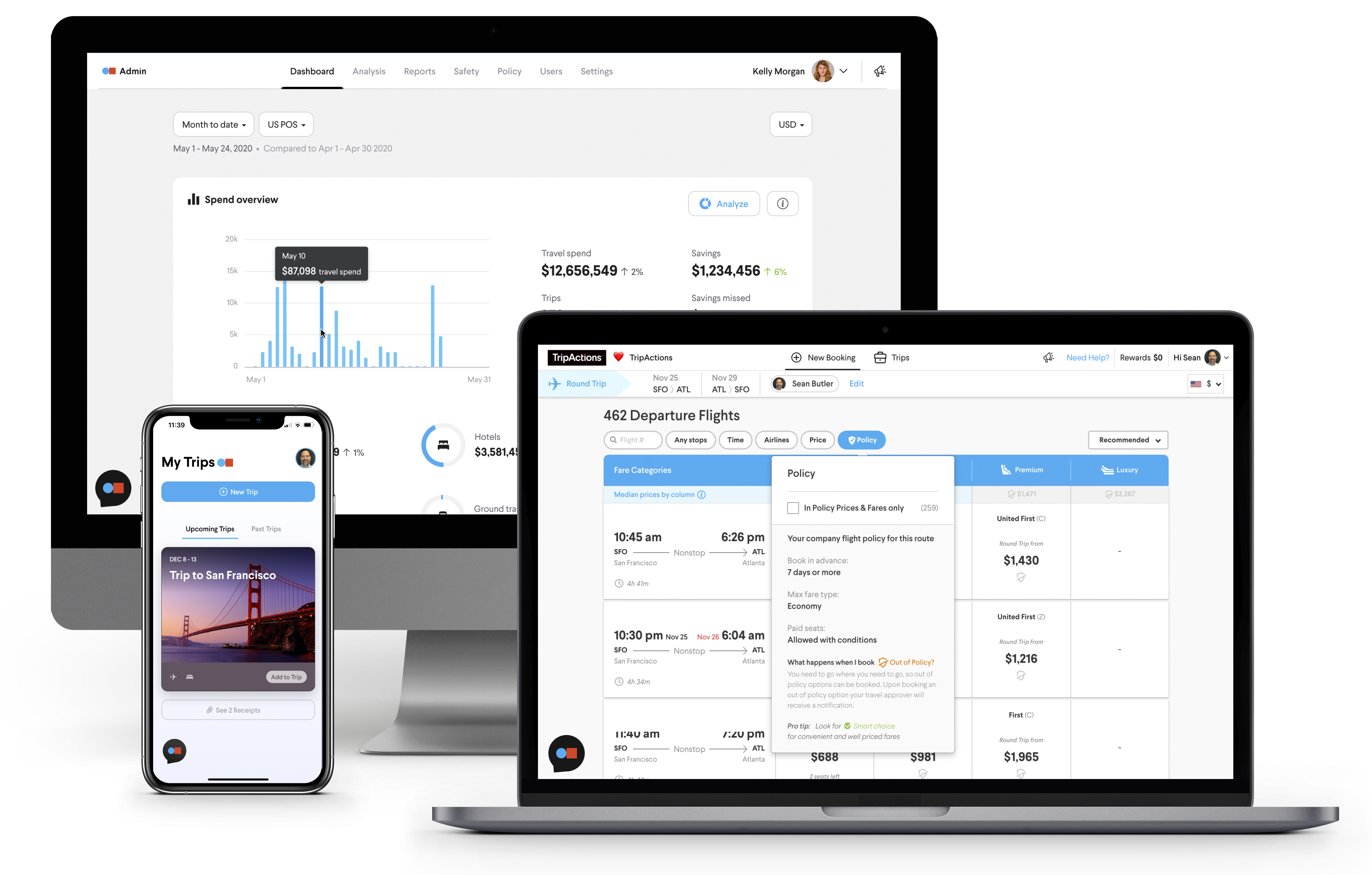 A "Full Picture of Our Travel Spend"
Then there's the international customer support that was a primary catalyst for Andela to make the switch to TripActions. "It's definitely been a huge lift on the customer support side," relayed India. "Once I learned TripActions had chat and the ability to create local phone numbers, I was interested. Now, when people are having any problems, they get on TripActions and start a chat or give them a call." That's no small change for a travel manager used to being the constant middleman between travelers and the travel solution.
"TripActions has just saved us a countless amount of hours."
Then, of course, there's the impact on the bottom line. In addition to providing the intuitive and supportive platform that Andela absolutely needed, turning to TripActions has proven to be a cost-saver. "I have been able to see, through TripActions' reports, that we are saving money," said India. "That's pretty cool to see."