New Hires' Travel Wasn't Reflecting Tinuiti's Employee First Approach
Improving the employee onboarding experience was the number one reason Tinuiti looked to make a switch from its former travel management company (TMC). Growing rapidly — Tinuiti had a growth rate of 67% in 2019 — the company knew it needed to provide a seamless onboarding experience for new hires.
In the past, even though travel agents confirmed the trip was booked on the company credit card, new hires arrived for their week of training and found themselves having to put accomodation on personal credit cards for reimbursement after their travel. "I worked closely with HR for onboarding, and we received negative feedback about that travel experience. Unfortunately, that was their first introduction to the company," said Mary Davis, Operations Project Manager at Tinuiti.
Because the company's old TMC lacked integrations with Tinuiti's business systems, travel-related processes across departments were inefficient. Onboarding and offboarding employees was tedious, as every new hire or departing employee had to be added or removed manually. To access information for reconciliation, Tinuiti's finance department had to email agents and wait for them to pass reports along. And creating proposals for billable client travel meant lots of time was spent on back-and-forth emails.
Pay Now Ensures Prepayment
Tinuiti ultimately decided to switch to TripActions because of its ability to streamline processes and save on booking fees. "The opportunity to reduce costs by using the TripActions network of providers was attractive. They tend to have a lot more options available," Mary said.
Using the Pay Now feature, Tinuiti has eliminated awkward exchanges for travelers at check in. "It guarantees our employees don't have to put down a card for the hotel payment. It all goes on the company card," Mary said.
Generating an accurate figure for billable travel is as easy as creating a proposal through TripActions. "Before TripActions, we had to perform a search, generate an estimation form, share with the client--and then the process to book the trip started over once it was approved," Mary said. Now client teams can use the travel proposal feature to easily calculate an estimate for clients to approve before booking the trip. Once approved they simply go back in and book from the proposal with a few clicks.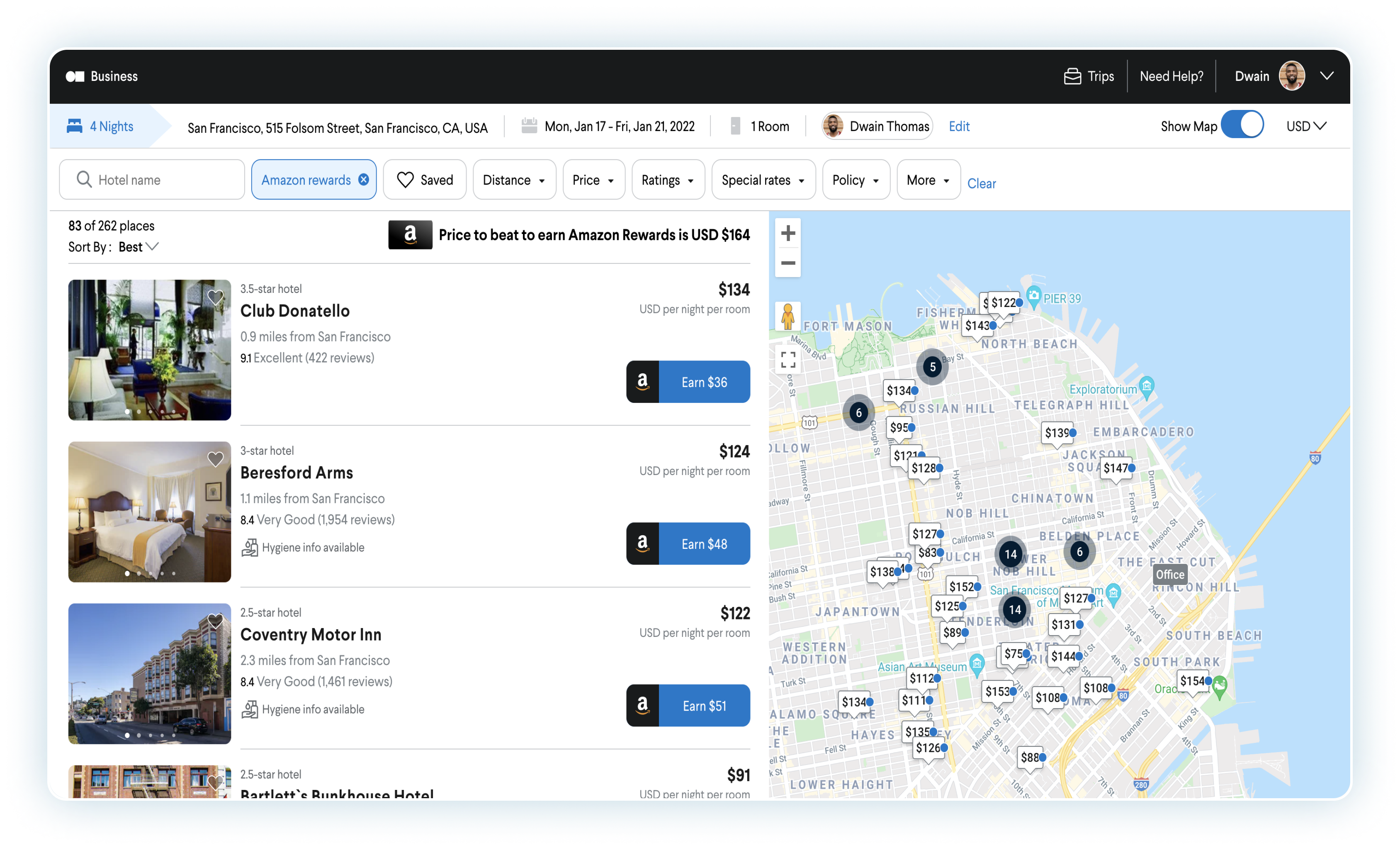 Providing Duty of Care in Uncertain Times
There's no denying the importance of duty of care today. With the Live Map and Impact Dashboard, Tinuiti can keep a watchful eye on who is traveling where and when. "The active travelers tab has been really powerful," Mary said. "If something comes up, we're able to reach out to traveling employees proactively."
Mary said the timely response of TripActions during the COVID-19 pandemic allowed her to access information when the company needed it most. "Our chief of people asked me to pull reports identifying who was traveling and, before I was ready to pull these reports, TripActions had already created them," Mary noted.